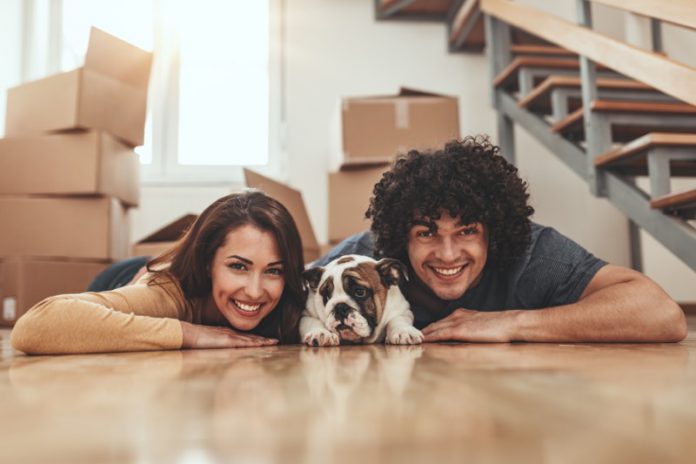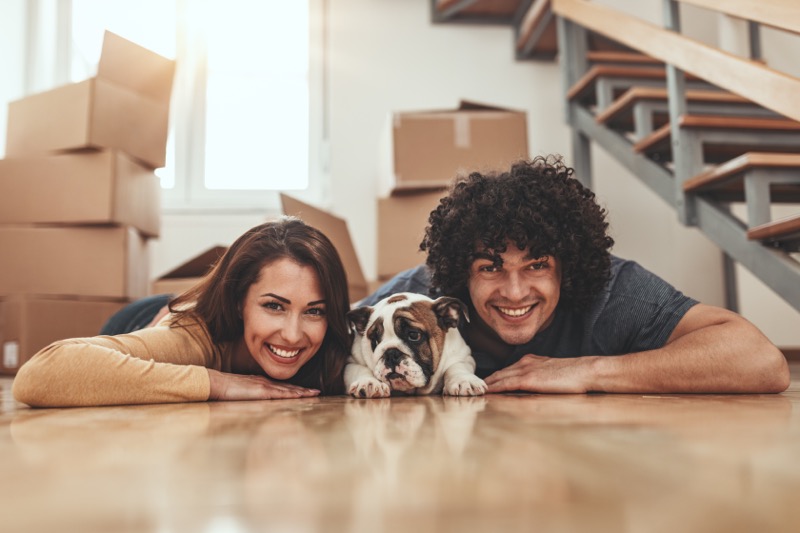 Adopting a new dog is a huge responsibility. It's not something that you decide on out of excitement or impulse. You need to be fully committed and ready for everything that comes with it, from toys and walks to vet visits and dog insurance. Before you lose sight of what needs to be prepared before you bring your new family member home, take a step back and list down all these preparation tips that'll surely come in handy:
1. Meet With The Rest Of The Family
Even after the whole family has agreed to bring home a new dog, you still need to meet with them before the big day. You have to decide who'll be the primary caretaker of the dog and what responsibilities will be tasked to each member of the family. This will help in making sure that the needs of the dog will be met and taken care of accordingly.
The meeting will also be the chance to vote on several issues that you want to address as far as the new dog is concerned. Will they be allowed on the couch?  Will you let them sleep in the bedrooms?  Who's in charge of walking them every morning or afternoon?  These are just some of the concerns that you need to tackle before welcoming home your new dog.
2. Dog-Proof Your Home
Bringing home a new dog is quite similar to when you're going home with a new baby in the family. You have to make sure that the house will be safe and secure for the puppy, while also protecting your belongings from them. For one, a gated space for the puppy will be a good idea, especially if they're still too young to comprehend house rules and training.
If you don't have a dog fence yet, now's the time to buy one. The fence has to be ready when the dog comes home so they'll know where their place is. You can check out references such as critterfence.com/dog-fence if you need more information regarding the different dog fences available in the market.
You may want to consider picking a space in your house, where a lot of activities and movements happen so your dog won't feel alone and left out. The floor should be easy to clean so that you won't have any difficulty wiping poop and urines.
3. Prepare Their Food And Water
Before bringing home your new buddy, make sure you're already familiar with the kind of food that they enjoy. You can find that out by asking the adoption center or the pet store where you're getting the dog from. Ask them about the dog's preferences, such as when it comes to food, treats, snacks, and milk brands.
Aside from food and water, you also need to prepare dog accessories, like a leash and toys that they can chew on whenever they're bored. You may ask a veterinarian if they have any recommendations, or ask the pet supplies store about their most popular dog products.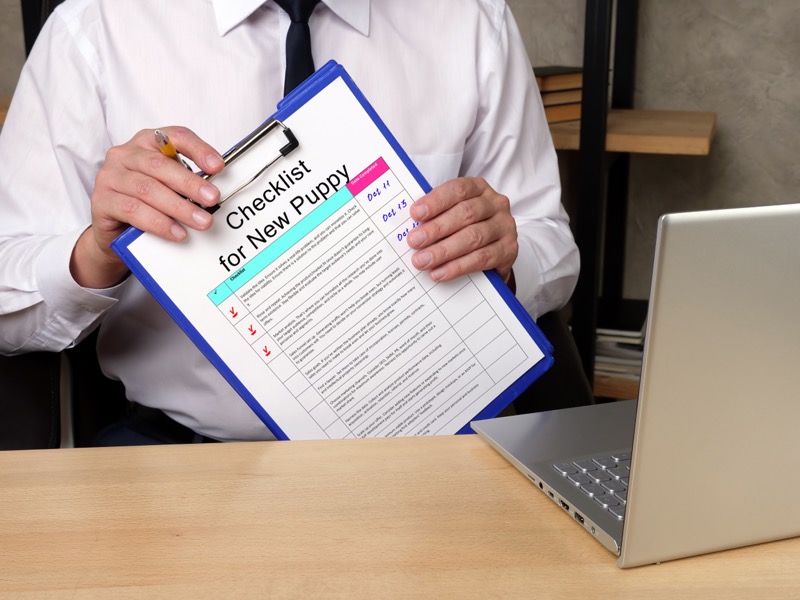 4. Look For A Good Trainer Or Dog Obedience Classes
Training your dog should also be among your priorities as you move them home. It's ideal to start training them while they're still young so they can learn quickly and more effectively. It's also a good opportunity for you to bond with your pet.
You can choose to look for a professional dog trainer, or you can learn to train them yourself. If you do decide to enroll them in a dog obedience class, make sure the trainer or the school is credible enough because you'll be entrusting them with your beloved pet. It's crucial to find someone who you can fully trust, especially if you won't be around all the time to watch over your dog.
5. Give Them Time To Adjust
Once your new dog is home, try not to crowd them. If you have kids, they may tend to feel overly excited, and may keep on moving or shouting around the new pet. As much as possible, keep the excitement minimal and give your new puppy some room for adjustment. Remember that they're now in an entirely different environment and everything is new to them. The first 24 hours will be crucial, and you need to keep them calm and relaxed.
They'll feel scared or even sad being apart from their usual dog companions. Let them adjust for a few days and avoid having guests in the house in the meantime. The new puppy needs to feel comfortable and at ease in their new home first. Wait for them to settle in, and once you notice that they're already wagging their tails and getting excited upon hearing your voice, that's how you can tell that they're doing well with the transition.
Conclusion
It's not easy preparing your home for a new dog, but if you really care about them, the changes you need to make should come naturally. Keep in mind that your puppy is now a part of your pack, and as such, they deserve nothing but utmost love and attention. Just follow the preparation tips above and you should be good to go. Soon after, you'll be enjoying each other's company, and your dog will be a cheerful and adorable pet that you've always wanted to have.