Roohome.com – What will happen if you have a living room without any an ornament in it? The view will be odd also will lessen a comfort atmosphere in a living room. A contemporary artist, Erik Skoldberg innovates a design of the painting. His painting trusted to bring a value of artistic into your living room.
First of all, he uses rich colors in where will give a good result for his work. Thereafter, he layers the soft colors of paint by his brushstrokes perfectly. Eventually, his paintings produce a nice drawing, such as the picture above. The combination of blue, white, and yellow provide comfortable colors into a living room. Placing a gray couch might be a nice choice in order to make the owner feels pleasant like seeing a beautiful sky outside.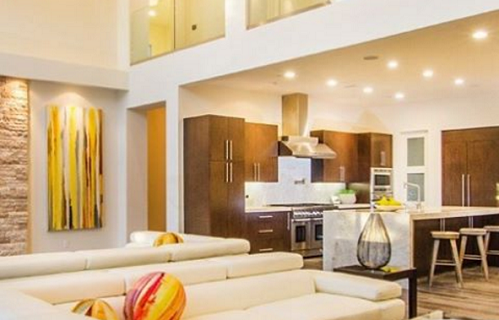 How if the living room is filled by many golden-lamps inside? Do not worry, the colors of the yellow and white suit not only on the wall but also the atmosphere in there like the next picture. If you want to decorate your living room by using the white couch, it would be nice due to the tenderness of the room would be exquisite.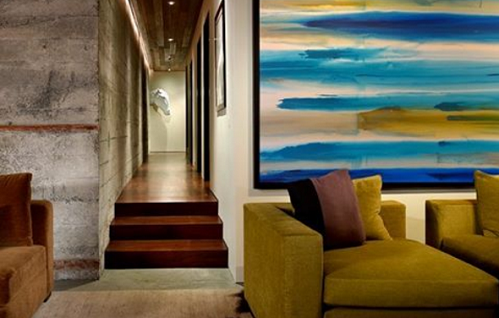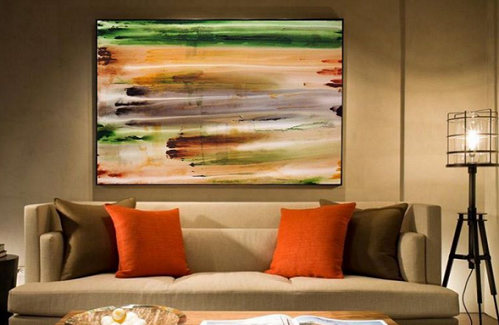 Erik Skoldberg is brainy to create a bright living room becomes enticing. Like the picture below, a white color on the wall matches along the dark painting of his masterpiece. Although he places a white couch and fireplace inside the living room, the painting is still giving a value of artistic certainly.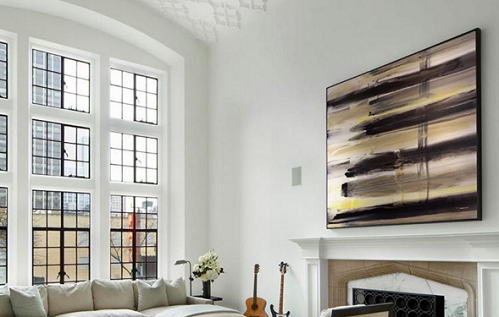 Do not miss a new innovation of design for your living room. Erik Skoldberg gives you a new idea to create your living room more attracting by using a painting to bring a value of artistic. Are you interested? Go and try it!