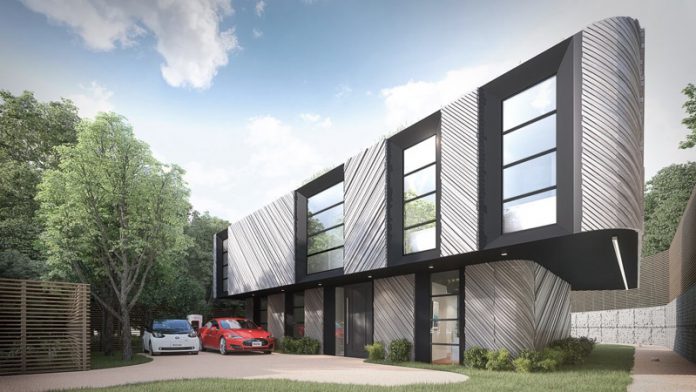 Virtual house tours were already a trend before the Global Pandemic. The pandemic only heightened the trend, pushing real estate investors to explore digital options and arrays of 3d exterior rendering company, to market and sell their homes. But, do you get the 'wow' moment whenever you present 3d visualization to potential clients? Are your clients excited about the architecture of their new homes, or do you bore them with distasteful exterior representation? Whether you are an investor looking to sell a vision of a home to clients or a real estate agent with properties that need new owners, 3d visualization and rendering put your business over the competition because your images and virtual representation will be apparent detail-oriented, intentional, and captivating. Whatever plans you have in your head, without 3d visualization, you are simply an architect with a pen, paper, and a ruler, drawing a bunch of lines potential clients—especially laymen, cannot understand. This article will explore the tipping point 3d exterior rendering services give your real estate business.
Understanding 3D Exterior Rendering Services and Visualization
3D rendering involves creating allure and photorealistic three-dimensional images and capturing the essence of a particular space. With 3D rendering, experts can either recreate an already made space or create a whole new space. Three-dimensional rendering is used to create photorealistic images of all levels of spaces, from residential homes to commercial structures like banks, office buildings, hotels, urban markets. Professionals also use 3D technology to create images of grandeur projects like bridges and community centers.
3D exterior rendering involves creating graphical and photorealistic images of the exterior of a property. There are innumerable benefits of using an exterior 3d rendering services firm over a firm that explores rendering in 2d. These benefits include:
3d rendering allows your client to explore the exteriors of his future home in real-life quality: 2d images simply cannot give you the quality and depth 3d will. 3d rendering explores all layers of reality, including structure, dimension, proportion, layer texture, lighting, and space, while 2d can only represent the space in two plain dimensions (x and y).
Excellent for marketing: A photorealistic 3d representation of a property's interior will better simulate a client's senses and push the client to make the purchase decision. People often prefer to buy what they feel and see, and 3d visualization and rendering allow your client to explore the exterior—and interior of a property like they (the clients) are within the property. 3d rendering and visualization—especially when created by astute professionals, can be used for marketing campaigns to target clients and potential investors to make investment and purchase decisions. With 3d rendering, a real estate entrepreneur can easily convince the necessary parties of the project's authenticity.
Choosing the Right 3D Exterior Visualization Services Firm
Are you lost on how to choose the best 3d exterior design rendering services and visualization firm? Here are a few tips to help you navigate the market excellently:
Establish your scope of work and budget: The scope, depth, quality, and timeframe for work are factors that you must consider before searching for a 3d rendering firm.
Establish your budget.
Confirm the authenticity of a company with TrustPilot.
Use a professional remote working platform like Upwork.
Always check out the company's previous projects and call to confirm projects a 3d rendering company claims they undertook.
You can request a small sample: Before you dive in with a 3d rendering services firm, you can ask them to create a small sample. The sample will help you identify the strength and possible weaknesses in the 3d company's design process and outcome. Most importantly, the sample is a cheaper and quicker way to assess a 3d professional's work and choose the best 3d exterior rendering services that fit your needs.