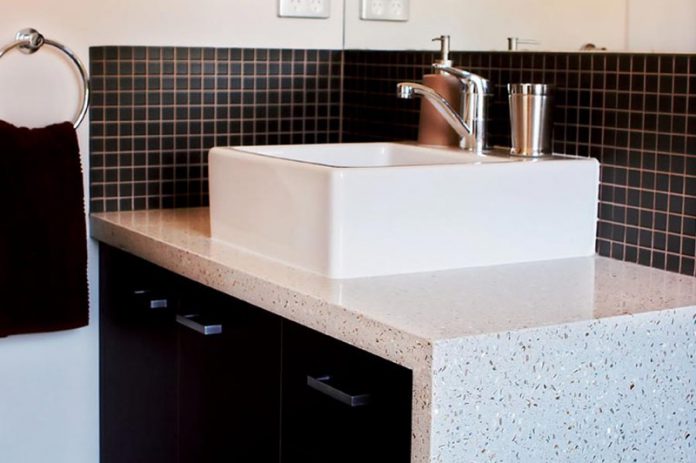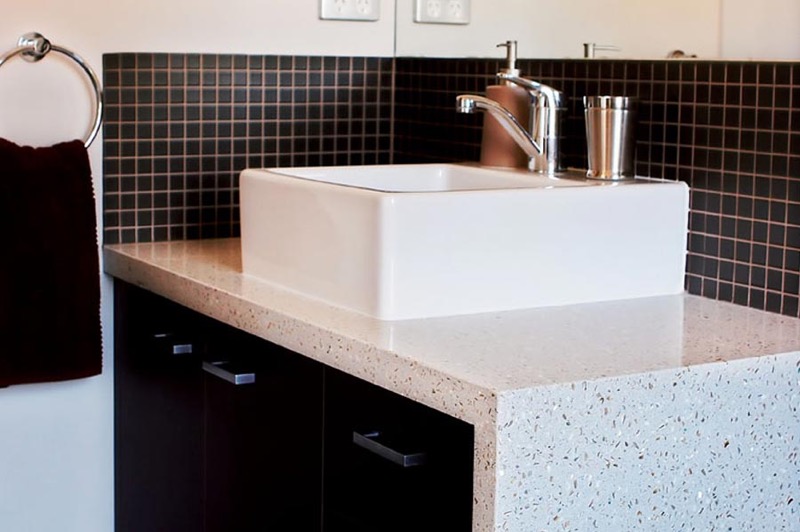 Almost every person loves the natural and elegant style of stone when fitted in particular areas of a room. In the house, the bathroom is a crucial room that many homeowners spend a substantial amount of money on its design. However, you need to remember that bathrooms are busy rooms, especially in houses with several occupants. Therefore, the fixtures and fittings must be of high quality to endure the use and the harsh conditions of the bathroom. Many homeowners are confused about the best materials for bathroom fittings and even more confused about using natural stone. The good news is, using stone benchtops comes with different advantages like longevity, ease of cleaning, hygiene, and beauty. There are different stones you can use for your bathroom benchtops to make it look more stylish. The stones have been discussed in detail below.
Before choosing the best stone benchtops for a stylish bathroom, you need to consider several factors. This consideration will help you choose the best stone to serve the purpose. Here are the factors:
Durability. When choosing the stone, you must know how durable it is. Consider how much it can endure abuse especially if you have a family that will be frequently using the material. Therefore, if you need endurance, then a strong material should be the best choice.
Resistance. The bathroom poses a harsh environment for different materials. Hence, you must make sure that the material you use can withstand these conditions. Make sure it is resistant to water, scratches, staining, and humidity.
Budget. This is an important element that you never leave behind when making any purchase decision. If you are always low on finances, choose a stone benchtop that is easy to maintain. Engineered stone can be a perfect choice if you need something quality.
With that said, it will be important to know how you will improve the style of your bathroom with stone benchtops. There are various stones perfect for boosting the style of your bathroom.
Marble
This is the most popular stone used in bathroom benchtops for a considerably long time. The material is made from limestone, giving that beautiful and elegant look. You can choose white marble if you want a soft and uniform style for your bathroom. However, the stone is prone to fading and wearing off from acidic solutions. Therefore, if you have marble countertops, you will need to apply extra care. Make sure you do not compromise on quality when choosing this material.
Travertine
Basically, travertine is made from hard water. Therefore, it is a perfect material for wet environments like the bathroom. However, if you choose this material for the countertops, you must make sure there are no cracks that will allow water to seep in.
Quartz
Quartz is another perfect material that can improve the style of the bathroom. The stone looks almost the same as marble or granite but it is even better when it comes to stains and scratches. The stone is made from quartz particles and comes in a wide array of thicknesses and colors. Therefore, if you want specialized edging for your benchtop, this is the best material to choose. The good thing about it is that it does not need sealing.
Granite
When it comes to durability, you can never go wrong with granite stone. It is the hardest stone recognized, offering durability. It is also easy to care for, meaning that you will not require frequent maintenance. Forging this material is not easy. So be assured that you will give an original. The other great thing about granite is that it comes in different colors, making it easy for you to choose your favorite. You can easily create the best style of your choice, considering that there are different edges like custom ogee and bullnose available. Granite is durable and easy to clean. So, you don't have to worry about getting it stained from spills.
For proper maintenance, ensure the benchtop is sealed after every six months, and always clean it using a quality detergent and warm water. It is advisable to keep off abrasives since they cause dullness and scratches.
Onyx
This is a rare stone that can also be used to cover the entire bathroom. Typically, this is fragile marble that is great for benchtops. You can get that amazing look with the stone, especially if you allow ample light to shine on the surface.
Slate
This dark stone material is perfect for benchtops. However, you may need to improve on lighting since it can make the place a bit dull. If you want to maximize the style, extend the stone to the shower and the floor and see how amazing and breathtaking the results will be. Remember to apply a seal since the material is highly absorbent.
Conclusion
Styling your bathroom does not have to be a difficult thing. However, you need to set a good budget if you want to achieve the best look. By using the stones mentioned above, you are in for an amazing and long-lasting experience.