Roohome.com – If you want to make your dwelling be more interesting and charming you need to apply this colorful apartment decorating ideas. The modern interior style is perfect to combine with the colorful decor. It can work in harmony and give you the unexpected result. Some colors that were used in the design below describe the happiness and spirit for the owner. So, automatically, it will transfer the positive energy and give the cozy feel at home. Actually, this concept will be better to combine with the bright color base. So, let use check it out!
Colorful living room decorating ideas
Some people want a beautiful living room and a comfortable place to welcome guests or just relaxing with family. It is everyone's needs that must be fulfilled as soon as possible. That is why you need to see it because it might be your references in realize it. The colorful decorating ideas come from the modern sofa that fills the room beautifully. It was decorated with some colorful pillows.
Some windows that were set by the designer give the natural light that perfectly create the bright and dramatic feel. It also supports the colorful effect that the designer wants to appear. But, you also need to set the light for the night time. The selection of a lamp also important for it. So, choose the beautiful one that you believe it can give the right ones!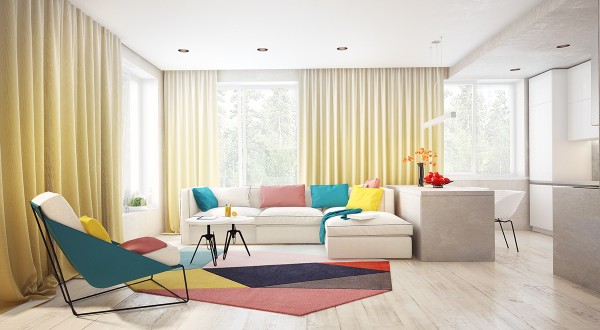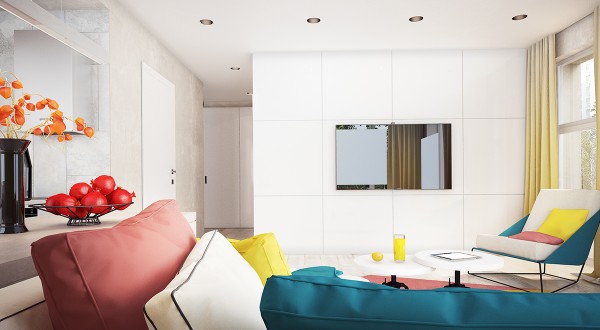 Colorful bedroom theme
This colorful apartment decorating ideas also provide the bedroom with the colorful theme. It looks so stylish but still elegant. You can see the simple bed frame without any decoration that too noticeable. Everything looks sweet and blends naturally. The layout also part that you need to pay attention. Do not place it too near, just make it space each other, so it can still look wider.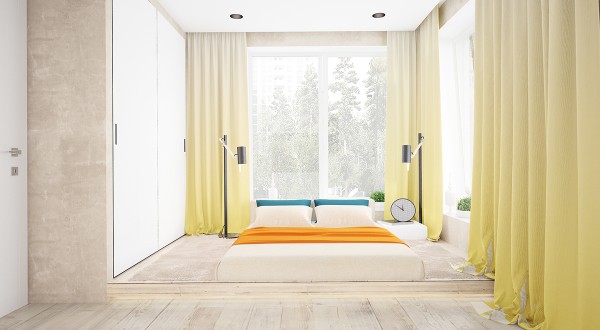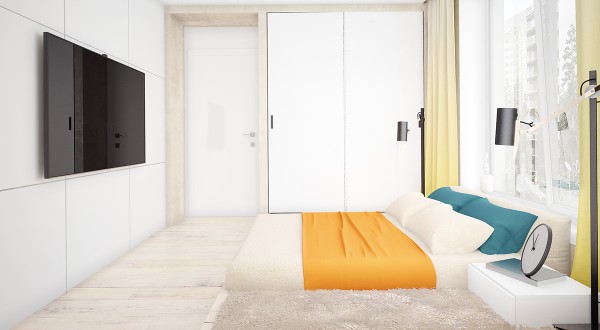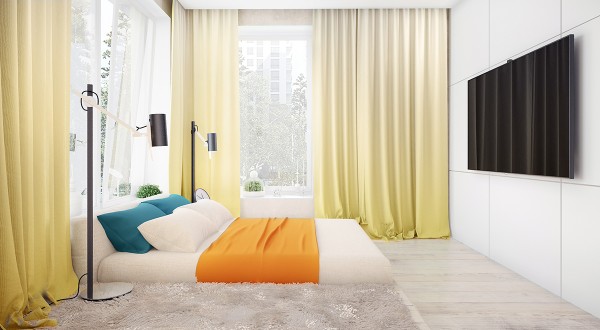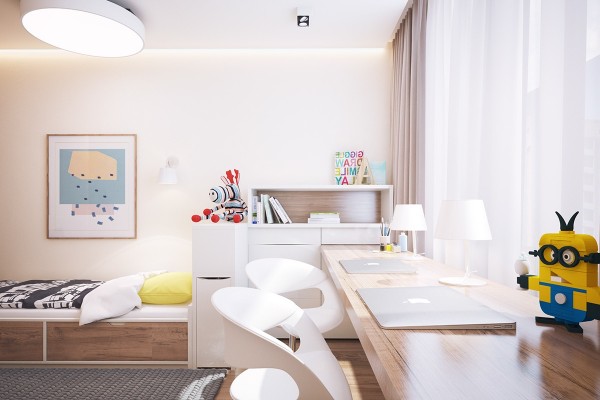 If you have a child, you can make their room be more interesting by adding some decoration that they might prefer. So, hopefully, you can get the inspiration from this apartment decorating ideas.