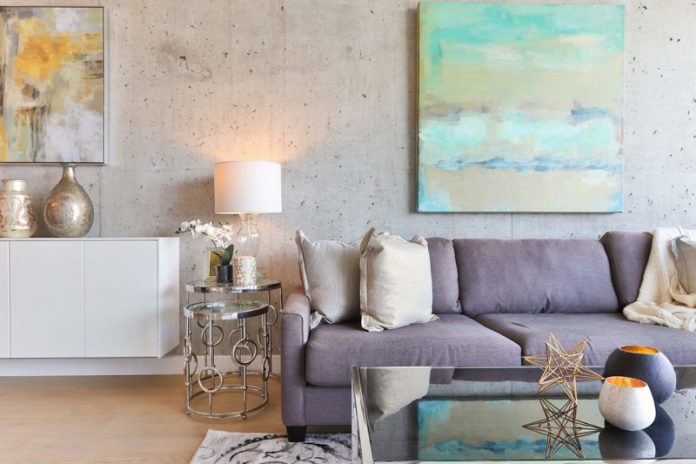 In this article, you'll find a selection of brands that make stunning furniture and decor items. Their products are exceptionally comfortable, functional and visually appealing.
When choosing furniture for your house or apartment, you should pay primary attention to top brands. Only top manufacturers can offer truly unique items that will add character to your home. In this article, you'll find a selection of A-list brands that never fail to deliver. Each object they produce is a masterpiece that will serve you for many years.
Bonaldo
Since 1936, this brand has been relying on old-world traditions of hands-on craftsmanship. Today, it combines it with a high-tech approach and pays a lot of attention to research and experimentation. Bonaldo manufactures beds, sectionals, sofas, chairs, dining tables and accessories. You can easily recognize its products thanks to characteristic tubular metal frames. D'Urbino and Lomazzi, Toshiyuki Kita, Karim Rashid and Ron Arad have all collaborated with Bonaldo.
Cierre
This brand, launched in 1972 by Cesarina and Romano Conficconi, stays loyal to its "Living in leather" motto. This innovative Italian leather manufacturer is a genuine trailblazer. It was the first in the industry to incorporate the full production cycle, from design to production to a finished product. The assortment range of Cierre includes beds, sectionals, sofas, chaise lounges and lounge chairs. It is famous for its future-oriented designs and the ability to constantly reinvent itself to stay ahead of the game.
Fiam Italia
The company was founded in 1973 and has made a name for itself thanks to its innovative use of glass. Using this material, Fiam Italia creates sculptural beauties that are visually appealing and functional at the same time. The company successfully combines industrial technologies with craftsmanship, merging tradition and innovation. It has collaborated with multiple celebrity designers, such as Daniel Libeskind, Xavier Lust, Ron Arad, Enzo Mari, Philippe Starck, Doriana and Massimiliano Fuksas.
Fiam Italia's most iconic product is the Ghost glass chair. This curved piece of furniture is entirely made of glass, so when you sit on it, it creates the illusion of floating. Apart from chairs, this brand manufactures fixed and extension glass dining tables, innovative bedside tables, modern coffee tables, stunning home offices, bookcases, consoles, extraordinary wall and free-standing mirrors, curios and other glass-made accessories. These items might seem fragile — yet they are strong and sturdy enough to use on an everyday basis in a contemporary home.
Foscarini
This Italian brand specializes in lighting. Its products are innovative, creative and unconventional. No matter which one you purchase, it will become a distinct focal point of the room. The assortment range features pendant lighting, wall sconces, table and floor lamps. Feel free to choose from ambient or focused illumination as well as dimming options. Nearly every piece is customizable and available in several sizes.
Gamma Arredamenti
This is a household name in the leather sofa segment. The items it produces are well-known for their exceptional style and superb quality. Besides, Gamma Arredamenti manufactures stunning coffee tables, beds, chairs and sectionals. To ensure truly custom designs, the company uses pigmented and aniline finishes and makes each piece available in a dizzying array of top-grain and full-grain European leather.
Kartell
This company was founded in 1949. Today, it is renowned for its creativity, love for experiments and advanced technologies as well as innovative use of material. The HABITAT product line features furniture, lighting and accessories. The LABWARE sub-brand is focused on laboratory materials. You might want to pay attention to this manufacturer if you're looking for a piece of decor, light fixture, storage unit, chairs, end or coffee tables that are at the same time glamorous and functional. Kartell has collaborated with such illustrious designers as Patrick Jouin, Ron Arad, Marcel Wanders and Philippe Starck. Museums from all over the world eagerly include items by this brand in their collections.
Presotto Italia
This brand has been in the game for over 60 years. Its most iconic products are Aqua bed and Zero round bed. Presotto Italia is famous for its top-notch, ultra-modern bedrooms and extraordinary, exclusively-designed living room solutions. Besides, it manufactures wall unit collections, wardrobes and walk-in closets. "Design for life" is this company's motto.
Clients love Presotto Italia for its excellent customization opportunities, top quality finishes and innovative materials. You might be fascinated with printed, magnetic covers, textured woods, a rich selection of matte and glossy lacquers as well as unusual stone exteriors. The company invests large funds in research and development to keep surpassing all expectations. Toyo Ito, Rabadesign, Tormena-Neadesign, Sophie Larger and Marco Piva are just a few high-flier designer names that have collaborated with this brand.
Tonin Casa
This Italian modern furniture company was created in 1975 by Gianni Tonin. During the first decade of its existence, it catered predominantly to the domestic market — but now, it is successfully expanding all over the world. Tonin Casa manufactures state-of-the-art dining tables, coffee tables, television stands, nightstands, consoles, chairs and mirrors. Designers often use tempered glass to accentuate the sophistication of these items. The brand efficiently merges the national tradition of innovative style and quality craftsmanship with cutting-edge technology.
Final Thoughts
Hopefully, this information came in handy and gave you enough food for thought. Apart from the names that were mentioned in this overview, dozens of other brands produce top-notch furniture and decor items. You might be spoilt for choice — but the process of selecting the best objects should bring you a lot of pleasure. Your family and guests will be impressed!