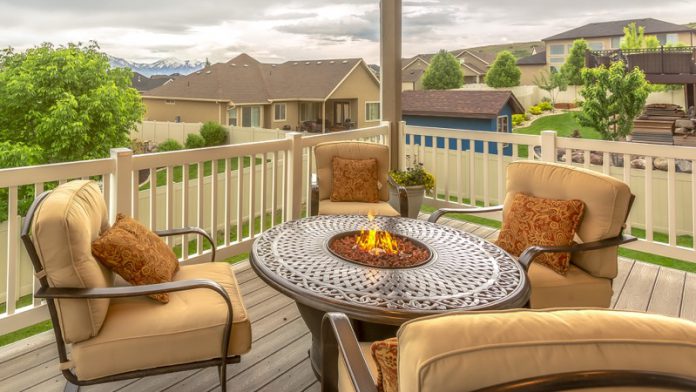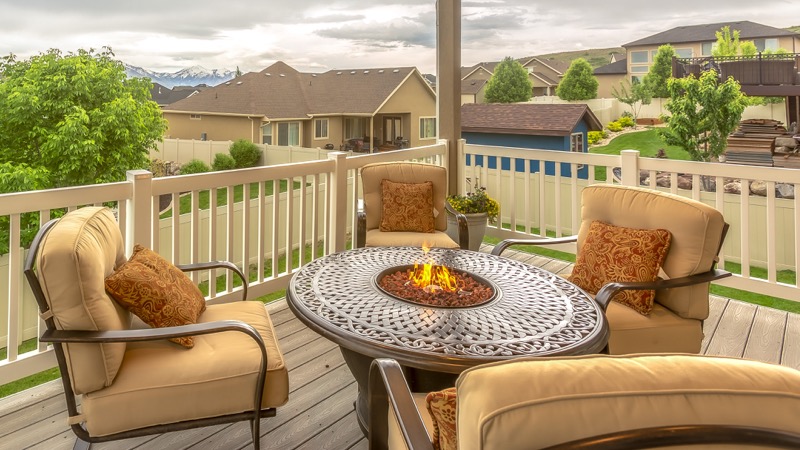 Most homeowners are fond of redesigning and redecorating their living rooms now and then. Decorating their indoor spaces makes them feel in control and excited about switching from a different design to another as often as they can. Moreover, people typically use their living room as an entertainment space, visitor's area, or a cozy escape after having a long day at work. But did you know that you can utilize another space in your property as an entertainment area? That area is your outdoor living space.
Your outdoor space, patio, or your front lawn are not only meant to be used for gardening or displaying potted plants. While both are part of the options, there are still plenty of ways you can maximize your outdoor living space and encourage your family members to step out and spend more time outdoors.
To give you ideas, here are seven ways you can make the most of your outdoor living space.
1. Install An Outdoor Porch Swing
Perhaps around those flowers and bushes, you've always wanted to dedicate a small space for you and your family to hang out and simply immerse yourselves in nature. You can do this by installing an outdoor porch swing for you and your family to enjoy.
You can find porch swings online and choose one according to size, material, or style that would match your garden's aesthetic. Once you have an outdoor porch swing, you can utilize this if you feel like taking a coffee break outside or indulging yourself in your favorite book.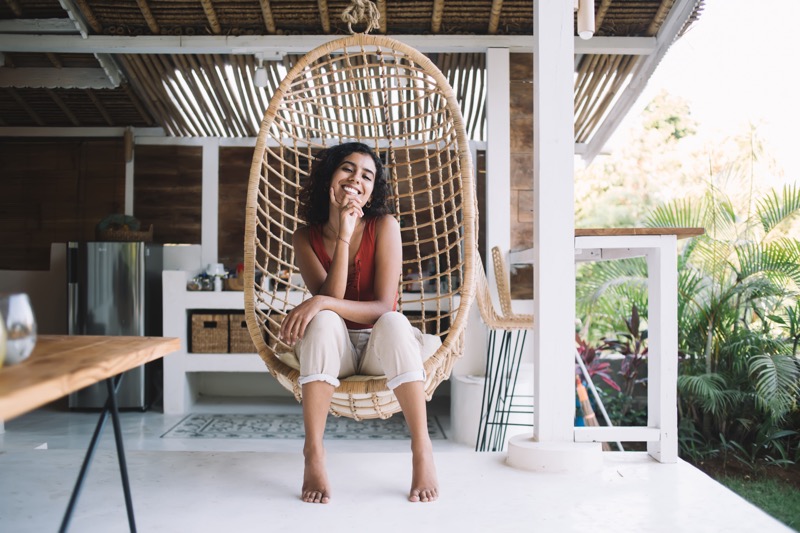 2. Include A Fire Pit
Does the cold temperature hinder you from enjoying your outdoor area? You may consider adding an outdoor fire pit to your lawn. Not only will this help keep you warm while laying cozily outside, but also help alleviate stress. Moreover, an outdoor fire pit can be the perfect focal point of your outdoor living space. Your choice of a firepit will depend on your preference or your community's rules. You may opt for a gas fire pit, an outdoor fireplace, or built-in heaters.
Once you have a fire feature in your outdoor space, you can take your kids out every night to enjoy the stars during cold nights or use this as a hangout spot with your friends and family during cool nights.
3. Add Outdoor Lighting
Adding outdoor lighting to your backyard can easily transform your shaded outdoor area into a brighter one. Good lighting can quickly set the mood of your lawn. You may choose to add lights around your trees, plants, fences, or even along the pathways and pavements. You can also go for the traditional lanterns for a rustic touch to your garden. With adequate lighting in your outdoor space, you now have a beautiful setting for a great dinner.
4. Add An Entertainment System
While you may already be comfortable with your entertainment space indoors, why not enhance your lounging experience by moving your entertainment area outdoors? To maximize your outdoor space, you can recreate a living room outdoors, but imagine it without walls. You can purchase a TV manufactured purposely for outdoor use and install them on your outdoor patio. Moreover, you can also incorporate high-quality speakers for surround sound. You may set up your outdoor entertainment near your installed firepit for a cozier ambiance.
5. Create A Playground
For those who have kids and pets in the household, you can make the most of your outdoor space by modifying it into a playground or playing area. You can install outdoor playground sets and equipment for your kids to enjoy. You may also opt to install a dog playground if you have dogs or puppies. If you're looking for ways to make your lawn a recreational area for adults, you can add a putting green and practice playing golf in your own space.
6. Set Up Outdoor Seating
Whether you have a spacious lawn or a small covered patio, it's a good idea to add some outdoor furniture to your outdoor space. This way, you'll have another area to welcome your guests or spend some quality time with your family. There are plenty of options to choose from when it comes to outdoor seating. You may go for outdoor ottomans, comfy beanbags, bamboo chairs, a pair of chaise lounges, and more. You may also consider adding more decorative pillows, fuzzy blankets, and outdoor rugs for a warmer and cozier feel. Adding a flag as a decor is also a good idea, it brings a patriotic vibe to your outdoor space, you can check https://ultimateflags.com to find the best flags online.
7. Designate An Outdoor Cooking Area
Cooking is not only meant to be done inside the kitchen but also outdoors! Especially if the weather is warm and pleasing, this can be an excellent time for you and your family or friends to utilize your outdoor area for hanging out, eating, and of course—cooking and grilling. To make this possible, maximize your outdoor space by installing outdoor burners, grills, or even a pizza oven if you're up for it. Now you can cook together while enjoying the sun and fresh air at the same time.
Wrapping Up
A well-designed and improved outdoor living space will allow you and your family to spend more time outdoors. Let these ideas help you make the most of your front lawn or backyard and transform it into a relaxing and comfortable living space. Not only will this encourage you to enjoy the outdoors more, but also create more bonding time with your loved ones.