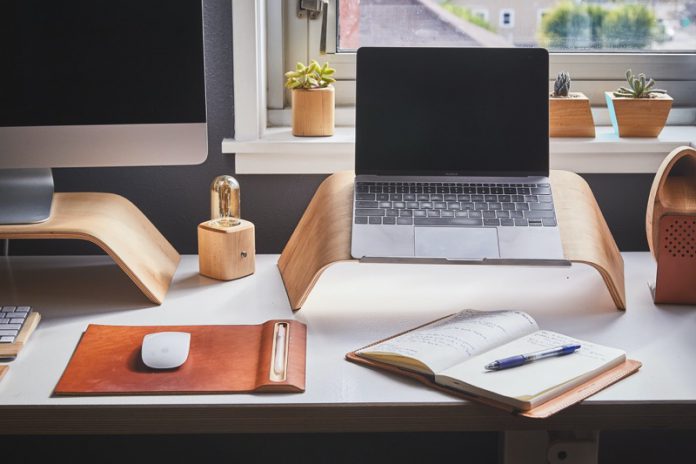 The new normal is weighing down on some people, and then others are getting used to the work-from-home idea. The pandemic has bound us inside our houses and brought work to us. Depending on the current situation, working professionals must bring their office to their home and set up a decoration that will inspire them to work just like they did in the offices. Without bringing much fuss into the topic, it's important to state that you can decorate a corner of your home as the working place and it will require some minimum setting only. So let's check out the ideas in this article.
How do I make my home office inspiring?
You want to make your home office inspiring so it won't drag you back but help you surge forward. The first thing you have to do is set your mind for the home working place. It's important because at first, your brain will still think of home as the place of leisure and not work. Put up a table and chair at a convenient corner of any room that you mostly dwell in, and start visualizing the scenario. For inspiration, you can set up the desk against a wall and mount some inspirational quote frames. Or set it up against the window, so that the wind and light can be your inspiration. The next thing you have to do is get some cable management boxes and arrange the wires with them. This will help you manage the workplace in a better way.
How do I create my own workspace at home?
The first thing you have to do is to find a space that is perfect for hours of working. Your home must have a place that you like, and where you can sit for hours. Choose that area and set up the desk and chair. It will be the first step towards your home office. However, it's important to upgrade the desk and chair if they are not fit for an office. This will help you work for a long time without cramping your neck and shoulders. Implement a light source at the worktable so you can work even after sundown. Manage the cables with a box and it will save your devices and you from accidents. The cable box will arrange the wires in one place, and when you have to re-assemble it, the process will be easy.
How can I decorate my office workstation?
Decorating your office workstation will always be fun, as you will have no constraints of the office and you can do as you please. But try not to overdo it, otherwise, the workplace will look like a mess. You can hang pictures on the adjacent walls, keep notes in colorful holders to remember the tasks you have to finish use fun magnets or push pins if you are using a board. Set up a file area where you can stack the documents. Also, keep your favorite mug at the side of the desk. Don't forget to assemble the wires in a box, and it will prevent accidents and save your electronic devices too.
What do I need in a home office?
There are various things you can add to your home office: a desk and chair are the first things, and then cable management boxes, which will arrange the wires systematically, a light source for day and night both times, a file cabinet or a shelf on the wall facing the desk. Here you can keep the books you need or love, and stack the files in the cabinet under the desk. You can hang pictures or quotes frames on the wall, and it will inspire you. To make the place lively, put a plant on your desk. Find a rug and place it under the chair. It will give a cozy feeling to your feet. Have a pencil holder on your desk and a notepad on the desk so that you can write anything down if required. You can also create a DIY-style message board on the wall so it will help you remember the important things.
Conclusion:
There are so many things you can decorate your home office with, and it will always look good unless you overdo it. It's also important to have cable management boxes in your home workspace, as it will ensure hassle-free working.