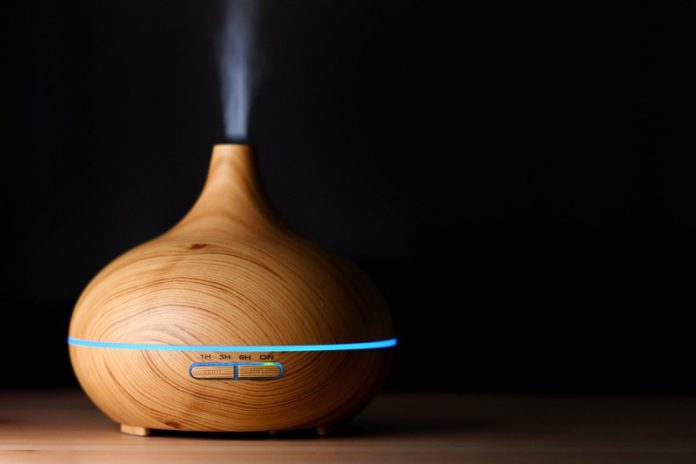 Maintaining the proper humidity level in a large room is difficult, especially in a dry environment or season. This article discusses the best large room humidifier.
When the air around you is very dry, it can lead to a variety of problems. Nasal bleeds, sinus congestion, dry skin, and chapped lips are just a few of the issues that low humidity can cause.
To counteract these health problems, you'll need a humidifier to improve the air quality in your house. It accomplishes this by increasing the amount of moisture in the air. In the winter, when we often use a heating system, which dries up the air, even more, a humidifier is a must.
If your prior humidifier was ineffective, it's possible you bought a device with insufficient capacity. The capacity of a humidifier is determined by the quantity of area it can humidify at any one time. If your humidifier isn't big enough to cover your room, you should purchase a bigger one rather than quitting up.
Humidifiers, on the other hand, come in a variety of capacities and features. A humidifier for big spaces is required if the room to be humidified is vast. If you don't, you'll end up with a unit that can't moisten your entire room.
These bigger humidifiers can humidify a whole house and have a significant influence on your home health. As a result, they include a number of functions that you won't find in the smaller and more portable models.
Buying A Humidifier For A Big Room
Not all makers think in the same way. Similarly, not all humidifiers perform the same way. As a result, there are several things to look for when purchasing a big humidifier for your home. These are some of them:
Speeds That Vary
Evaporative humidifiers are known for making a lot of noise. Investing in a humidifier with adjustable settings is a smart approach to tackle this problem. You may adjust the fan's speed to raise or reduce the rate at which the machine humidifies you are using on the various settings.
You wouldn't accept a factory speed setting from your humidifier. A humidifier with speed control, similar to your wall fans, should be seriously examined.
Accessibility
The simplicity of operation is one of the most significant characteristics to look for. It's important to get a humidifier that won't give you any problems while you're using it. The finest big humidifier should include remote control, allowing you to manage it from the comfort of your bed.
It ought to be simple to clean and maintain. If you choose a humidifier with a replacement filter, it should include an inexpensive replaceable filter as well as other beneficial features.
Humidistat
A humidistat is an important characteristic to look for in contemporary humidifiers. You may use them to program your gadget to maintain a specific humidity level. When that level is reached, the machine will either shut down or change the humidity level to your preference.
Timer
You want your house to be thoroughly humidified before you get home from work, but you don't want it to run from nightfall to dawn. This is what you're supposed to do: Invest in a humidifier with a timer. You may program it to turn on around 30 minutes before you come home. As a result, your house will be in a cheerful mood when you arrive.
Automatic Waterless Shut-Off
When the water in a humidifier runs out, it automatically turns down. It saves energy and protects the humidifier from premature wear and tear for Everlasting Comfort.