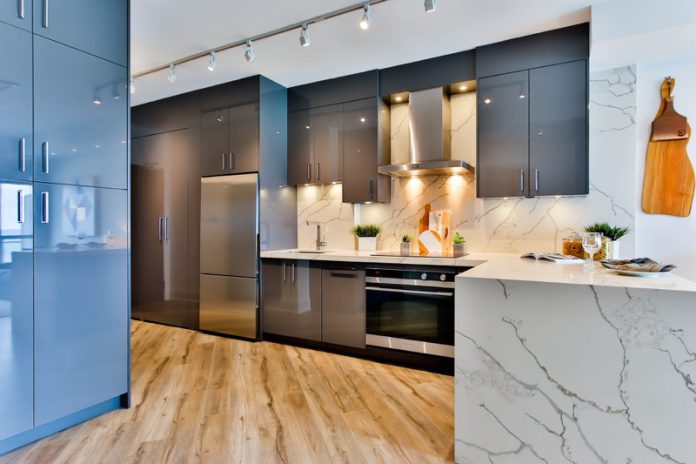 If you own a home, you probably realized pretty early on that you're almost constantly doing work on it to keep it looking nice and feeling comfortable. Updates, upkeep, maintenance, and repairs are essential to make a safe place to live. This work is also necessary to improve the value of the home. It's no secret that repairing parts of the home or replacing items can be expensive. Though you may budget much of these needs, sometimes issues can arise at inopportune times, putting stress on your budget.
You don't have to put off repairs or renovations any longer. You don't have to put yourself in a terrible financial situation either. Thanks to a home warranty, you don't have to fork out huge costs every time you fix or replace something in your house. This plan can relieve a significant financial burden during a time of need. Before you get serious about purchasing a home warranty, go to a site like reviewhomewarranties.com where you learn what the plan covers and how it can benefit you.
Coverage for Appliances 
Household appliances provide convenience for daily needs. These items make your life in the kitchen and elsewhere easier. The problem is that these appliances won't last forever. Slowly, wear and tear breaks down the appliances, eventually rendering them ineffective and inoperable. Fixing appliances can cost a few hundred dollars, while replacing them can cost up to several hundred dollars or even into the thousands, depending on the model you have.
A home warranty will cover major household appliances such as the refrigerator, dishwasher, oven, stove, washer and dryer, built-in microwave, and water heater. Be aware that the warranty will not cover small appliances such as handheld mixers, blenders, and toaster ovens.
Coverage for Systems in the Home 
While appliances can start to fail after four or five years, you expect household systems to last longer. A home without a properly working plumbing, electrical, or HVAC system can pose significant problems and inconveniences. Fixing these areas or replacing them altogether can be costly and complicate anyone's budget. For example, replacing a sewer line can cost tens of thousands of dollars. Even installing a new furnace can run a few thousand to several grand.
Your home warranty will help with these costs, alleviating stress and cutting your out-of-pocket costs. Be aware that there is a per-item cap of how much the plan will pay for. This is typically between $1,000 to $2,000, but these amounts can vary from plan to plan.
Expert Repairs and Installation
Another nice benefit of having a home warranty is that you will not have to do the work yourself. A do-it-yourself project can save you money, but it can be time-consuming and stressful. Plus, if you lack the skill and experience to do the job well, your efforts may not be effective or long-lasting anyway. With a home warranty, when something breaks down or fails, you call the warranty company, and help will not be far behind.
A licensed, talented professional will come to your home and assess the problem. The technician will then fix or replace the item in a timely manner. You can rest assured that the work will be according to local codes and regulations. The results should meet your needs — and you can sit back and let a pro do the work.
Peace of Mind 
When you have a tight budget, you have to make choices about where to spend your money. If you are lacking funds, you may have to put off making essential repairs in favor of more immediate needs. This can compromise your safety or lead to even more expensive repairs down the road.
The good news about purchasing a home warranty is that you can feel good about making necessary repairs and replacing worn-out appliances and systems sooner without compromising your finances. You can also know that in the event of an unforeseen situation, you will be prepared to act and update and renovate your house.
Now that you understand how a home warranty works and how it can help, it is time to start shopping. Look for a plan that meets your needs and covers the necessary items in your home. Keep these factors in mind as you start looking.