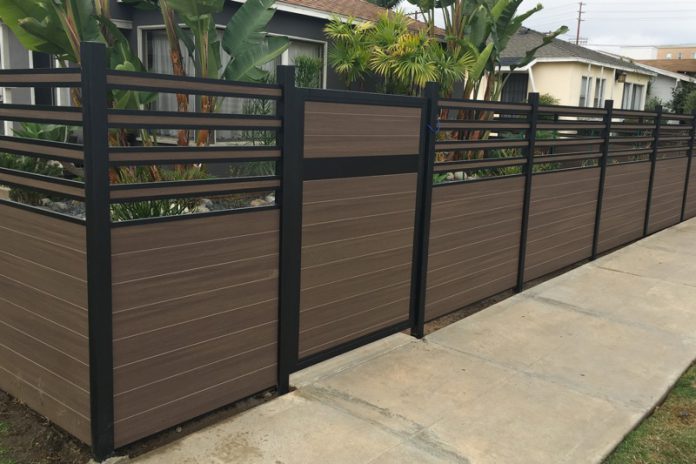 Are you selecting materials for your garden fencing project? Have you already heard of composite fencing panels but haven't had a chance to learn more? This article will provide you with some useful information to help clear your confusion. There are many benefits to installing a wood plastic composite fence, a few of which are listed here.
Protection of Privacy and Security
Protect the safety of you and your family, house, and yard property security is the most important function of the fence, there is another more important function is to protect privacy. The fence is a barrier between you and the outside world, creating a space for you and your family to move freely without worrying about the eyes of outsiders.
In addition to chain link and aluminum fencing in the protection of privacy in general, other types of fencing materials can basically do to effectively protect security and privacy. Looking at from another angle, these two will not isolate the view of the outside world while isolating the outside intrusion, and how effective it varies from person to person depending on their needs. In addition to this point, wood plastic composite fence in other aspects also excellent performance.
Good Visual Effect
There are several kinds of common fence materials, including wood, composite, vinyl, metal, and masonry. Unifloor can produce 8 colors of composite fence panels and can accept custom colors. You can choose the color of the fence panels according to the color and style of your house. The fence panels are also available on different surfaces, smooth or patterned, or deeply embossed.
Easy Maintenance
WPC fencing does not require additional maintenance such as painting or staining. Usually, a broom, soft brush, soap water, and warm water are all that is needed to complete the cleaning. Remove dust and debris with a broom, clean your fence with a soft brush and soapy water, and finally, warm water rinses to keep your fence clean and looking new. For WPC fences, cleaning 1-2 times a year will protect their appearance.
Added Value of Your House
The house, yard, and fence together create a unique secluded space that can enhance the sense of security.
It is also an option that can increase the added value if the house needs to be resold.
Eco-friendly
The wood-plastic composite fence is made of wood fiber and recyclable plastic. It is ideal for environmentalists because the material is environmentally friendly and recyclable, and even if it is replaced, it will not add to the pressure on the environment. Other materials are not as recyclable as wood-plastic composites, and some are even completely non-recyclable.
Conclusion
Wood-plastic composite fencing is trustworthy in providing property and privacy protection. What makes it even more pleasing is that it is easy to install and effortless to maintain. It is a cost-effective option for garden decoration. Besides, a composite outdoor bench for the whole family can make your garden time more pleasing.