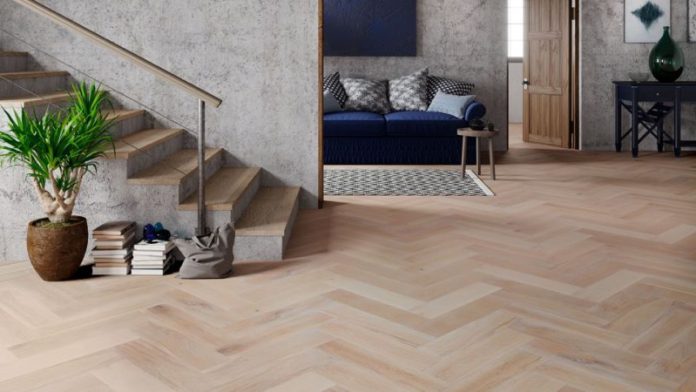 Parquet wood flooring is one of the most popular types of flooring in homes because it offers so many benefits. It has a beautiful natural pattern that can be made to look like stone or tiles, and parquet floors are typically made from softer woods than hardwood floors.
This makes parquets easier on your feet, warmer, quieter, and more comfortable to walk on than traditional hardwood floors. In this article, we will discuss the advantages of parquet wood flooring.
Let's take a look at these advantages.
Appealing Appearance
One of the main advantages of parquet wood flooring is its appealing appearance. The unique wood grain pattern and colors can enhance the look of a room, making it more stylish and elegant.
Enhanced Design Flexibility
Another benefit of parquet hardwood floors is that they offer enhanced design flexibility. You can choose from many different finishes, stains, edge details, sealants, etc., allowing you to personalize your parquet wooden flooring. This will also help match the styling with other elements in the room, such as furniture or wall decor.
Resilient Floor Coverings
Parquets are very resilient floor coverings, making them suitable for all types of areas within a home, including rooms with high levels of footfall. Parquet floors are durable and resistant to wear, making them suitable for heavy traffic areas such as hallways or living rooms. They can withstand a lot of footfall from family members or guests walking across the flooring daily.
Enhanced Durability
Another advantage is enhanced durability. It typically lasts longer than carpet or laminate, so you won't have to worry about replacing them anytime soon. This also makes parquet an ideal option if you have pets who may run around on your floor frequently since this type of flooring can withstand scratching better than others.
Parquet wood floors last longer which means they don't need to be replaced as often, which is why many people with pets choose parquet because it stands up well against scratching.
Easy to clean
Parquet floors are also very easy to maintain – all you need is a broom and a dustpan. This is a type of flooring that can be found in both residential and commercial buildings. It consists of pieces of wood, which are cut to fit together tightly, so no gaps exist between them.
Because the parquet doesn't have any grout or dirt traps, it creates an easy surface for cleaning up after pets or spills from drinks because all you need to do is sweep the parquet clean with a broom.
Budget-Friendly
One of the biggest advantages of parquet wood flooring is its very budget-friendly option. Compared to other flooring materials, parquet wood flooring is much more affordable, making it a great choice for those working with a tight budget.
Many parquet wood flooring options are also designed to mimic more expensive floors, so they can still give the same look as other materials without breaking your bank. 
Easily Customizable
One thing that makes parquet wood flooring so popular with homeowners is how easily it can be customized. As parquet has been around for ages, tons of different designs and styles are available in a wide range of colors. This means you have an almost endless number of possibilities when choosing a parquet for your home or business's new flooring material.
You can choose parquet pieces that match the design style perfectly, allowing you to create the exact look you want throughout every room in your space. Thus, you can have greater flexibility in terms of customizing the parquet wood flooring.
Allergen-Free
One of the many benefits of parquet wood flooring is that it does not trap allergens as carpets do. Allergens such as dust mites and pet dander can build up over time in carpets, which can cause problems for people with allergies. Parquet wood flooring is a great choice for those who want a beautiful, durable floor that will also be allergy-free.
The Bottom Line
Parquet wood flooring is a great option if you want a unique and stylish look for your home. It's also durable and long-lasting, making it a wise investment. If you're still confused about choosing the right flooring, you must go through the above advantages of parquet wood flooring.