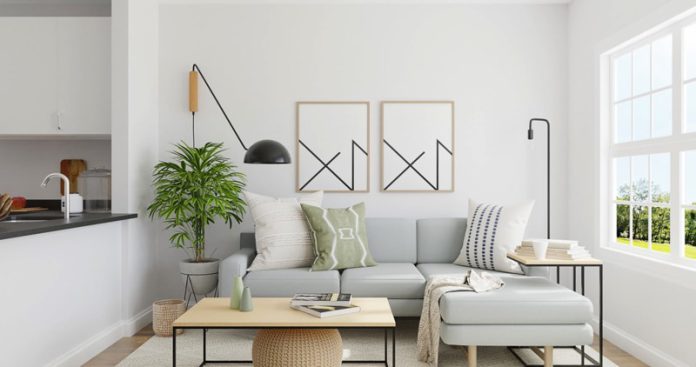 Are you looking to upgrade your home decor but don't want to clutter up your space? A minimalist aesthetic might be the perfect solution for you. When you're trying to create a minimalist home, every decision counts. Everything has to be considered, from the furniture you choose to the colours on your walls, to ensure that your home is as streamlined and straightforward as possible. That can be a challenge, but it's certainly worth it for the look and feel of a well-executed minimalist home. Here is a quick guide to choosing the best home decors for minimalist homes.
Furniture Placement
Before anything else, you must think about furniture placement within your home. The chances are that you won't be able to fit as much into your space as you would like to just by thinking about the size and dimensions of your rooms. It's important to take out some time and think about how you're going to place your furniture in a way that makes the best use of your rooms.
In addition, you're going to want to consider how much space is between pieces of furniture and which areas of your home will be left open for walkways and traffic flow. When buying the furniture, you should look out for the space. You can find great items from reputable places such as Materials Market. These considerations can help prevent clutter within your home and minimize the sense of smallness by utilizing the available space to its fullest.
Colour Palette
This is one of the most important steps in creating a minimalist home. You will want to choose colours that are unobtrusive and understated to maintain the airiness of your rooms. Neutrals can be an excellent option for this purpose but so can lighter versions of your favourite colours.
If you're worried that using these lighter versions might feel too juvenile or overly simple, don't be! The secret to pulling them off is by creating a cohesive look with subtle accents. For instance, if you want to use light blue in your bedroom, try pairing it with white and light grey for an elegant yet mature look.
The trick is to choose colours that are light enough to open up your space but dark enough to prevent the room from looking washed out. If you're afraid of colour or want a clean, minimalist aesthetic, it might be best for you to stick with neutrals on the lighter end of the colour spectrum.
Lighting
It's no secret that lighting has a huge impact on how a room looks. Whether you're going for a bright, cheerful vibe or a dark and romantic look, the choice of lighting can help you to achieve your goal with ease. In addition, choosing the right type of lighting for your space is particularly important if you want to create a minimalist home. That's because you need to ensure that the lighting doesn't overwhelm or overpower your space.
For example, if you want to use a bold colour palette in your home, avoid using overhead lights because these tend to draw attention. Instead, opt for mood lightings like lamps and table lamps since they provide soft illumination without distracting from the room's ambience.
Decorative Accents
To maintain a solid minimalist aesthetic, it can be helpful to use decorative accents sparingly. This will also help you avoid making your home seem cramped. Instead, opt for art that's one-of-a-kind or items that have personal meaning for you. This is a great way to add a touch of personality to your space without going overboard.
In addition, it's important not to focus on the decorative elements within your home. Instead, opt for items that have multiple uses whenever possible. For example, choose a coffee table with storage compartments instead of one without. This will give your room a cleaner look without making it feel empty.
Conclusion
These are just some things you need to consider when creating a minimalist home. It might sound like there's no way to pull it off, but if you take your time, you'll see that it isn't as difficult as it first seems. Whether you're going for a more relaxed look or an elegant vibe, these steps will help you achieve your goal in no time.