Roohome.com – Do you know that There is something really interesting about the combination of black and white in studio apartment interior design. The contrast makes it interesting, and the simplicity makes it comfortable for a residence. We would like to give you 2 interesting apartment design with black and white color that might be your references in designing your own residence.
Black and white apartment design by Leyla Ibrahimova
Leyla Ibrahimova successfully makes a studio apartment become a beautiful castle. She makes it with a simple design but still showing the luxury feel that will be very comfortable for a family. There are not too many features and furniture in this apartment. She minimalizes the use of feature and furniture to make it looks wider. It will be the solution to make your studio became more beautiful and interesting.
Using glasses as a space between your bedroom with the another room will make it looks more spacious. You do not have to worry about your privacy, you can use a curtain that will cover it on your bed time. So, you can still feel comfortable while doing your activity there.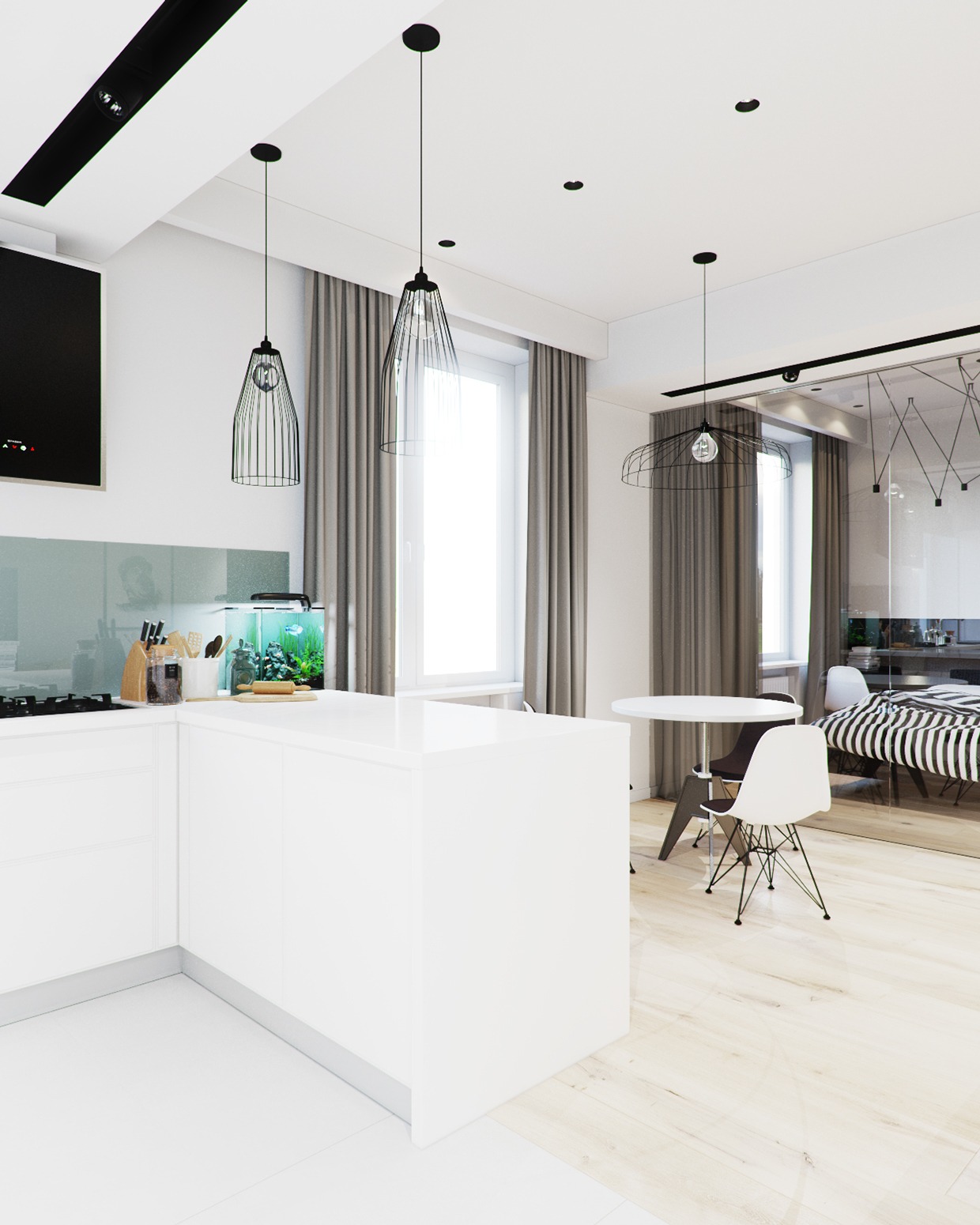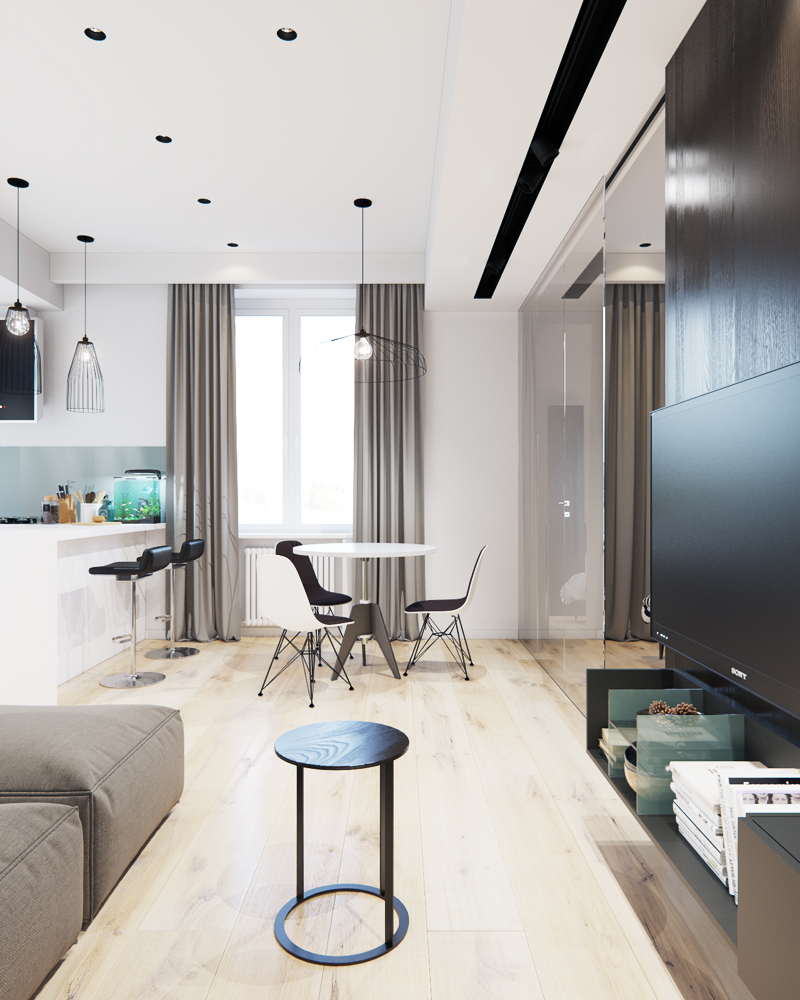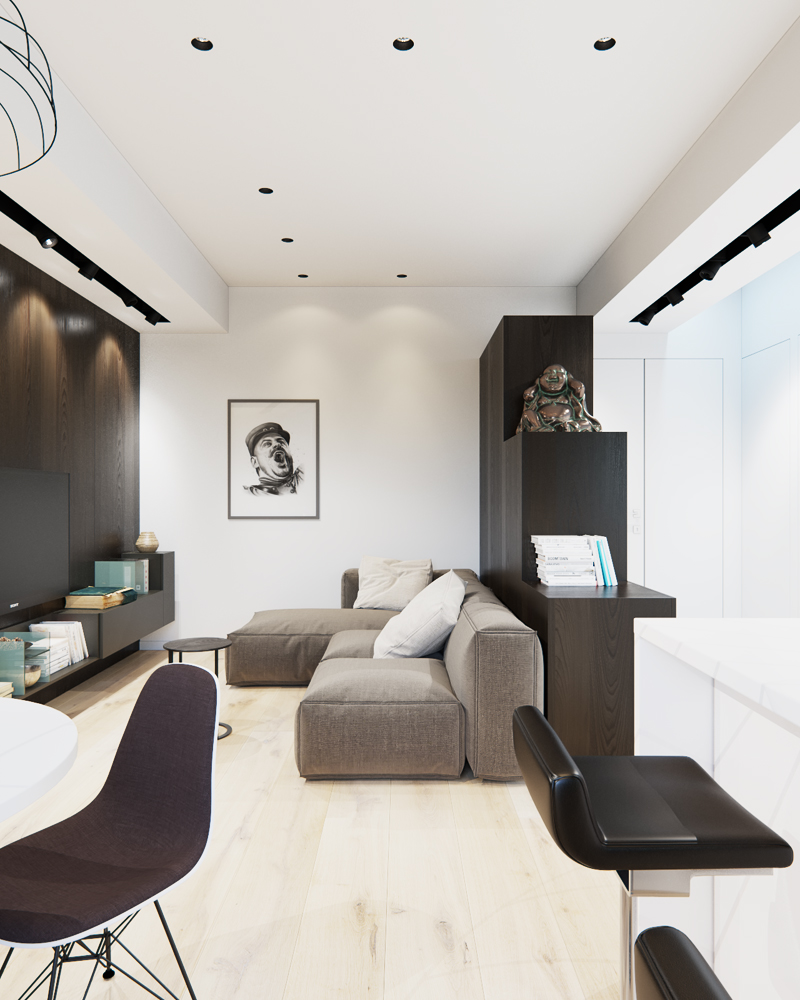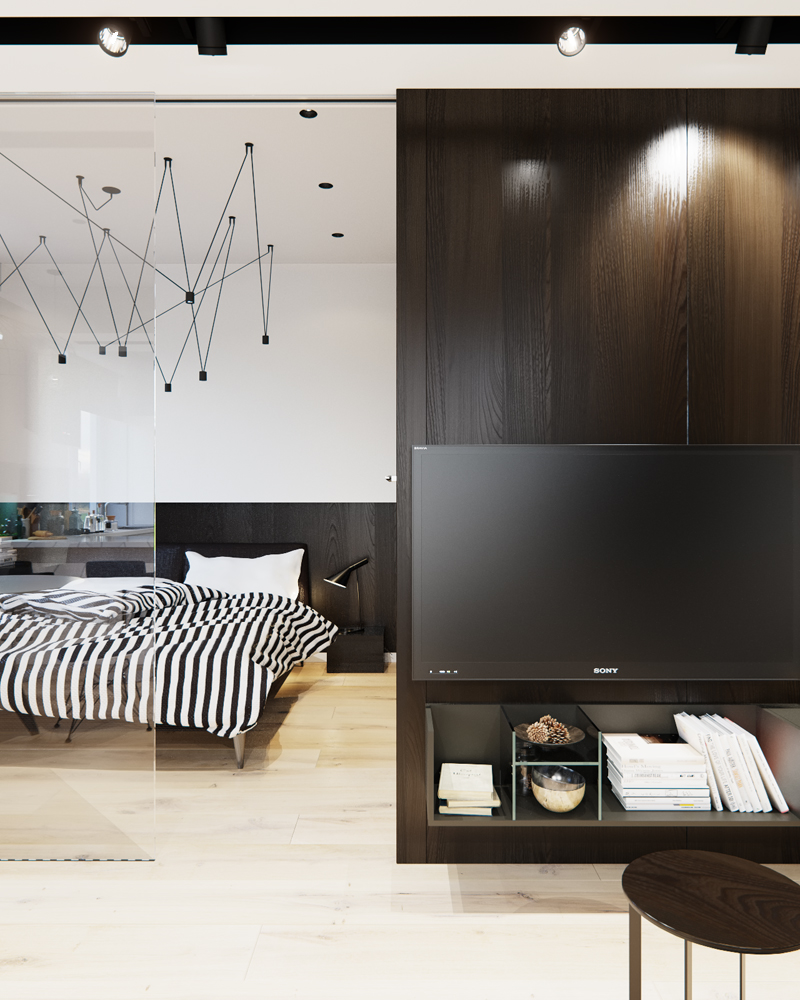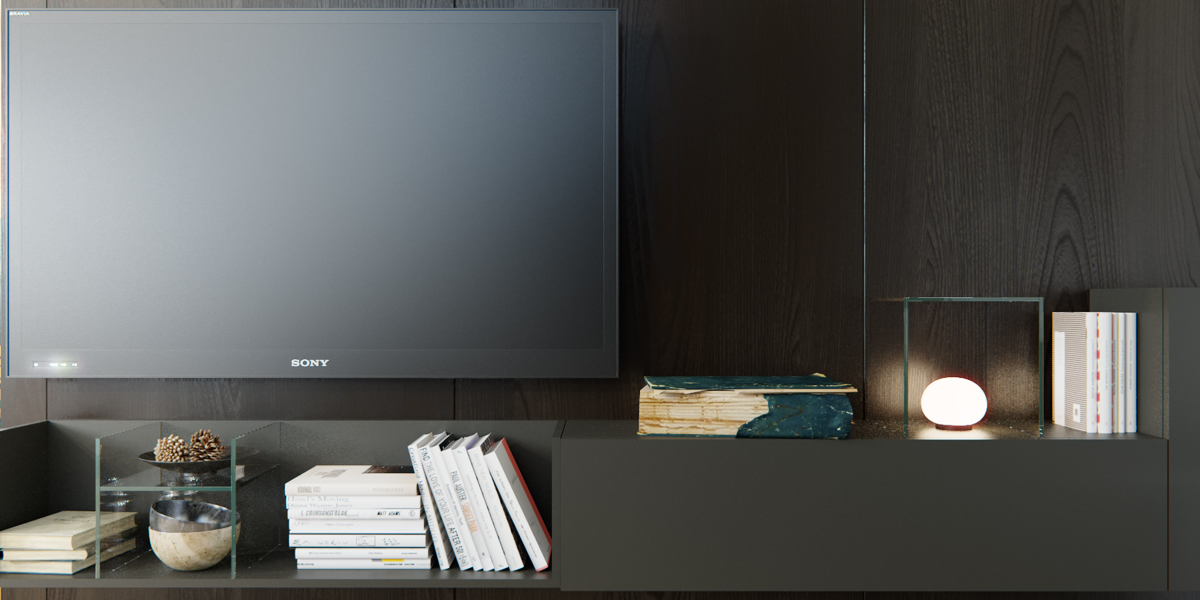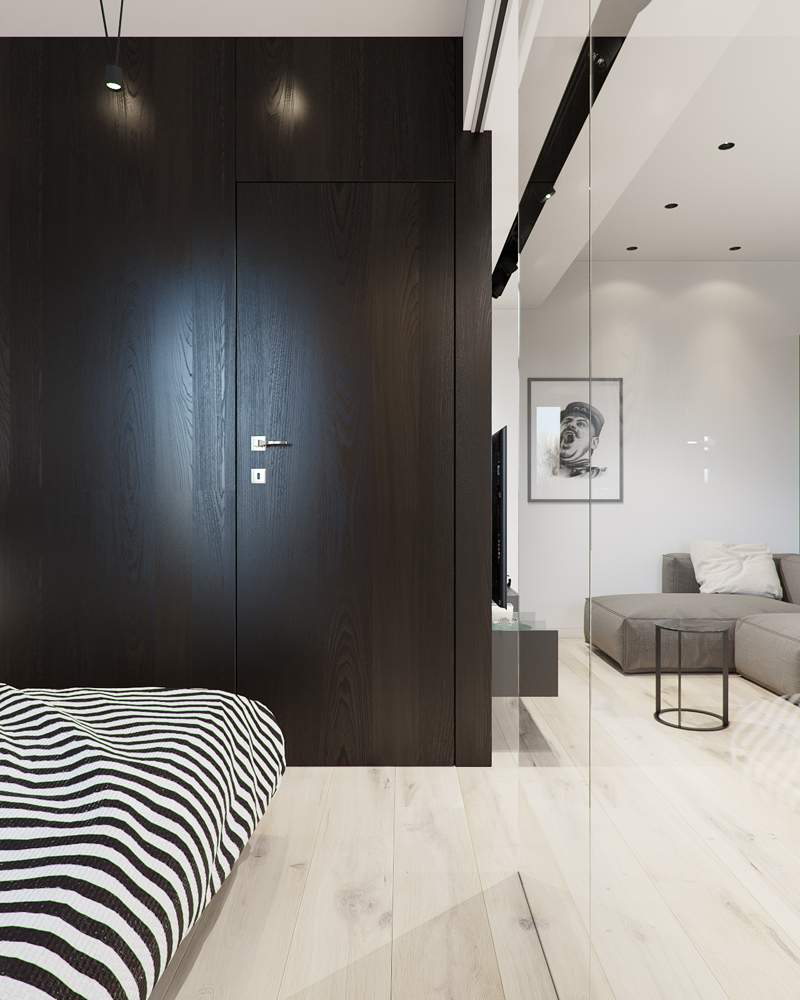 If you do not want to use lots of decoration, you can beautify your ceiling with the unique hanging lamp. It will be more effective to get the romantic feel in a bedroom. Besides that, you are also possible to save your budget.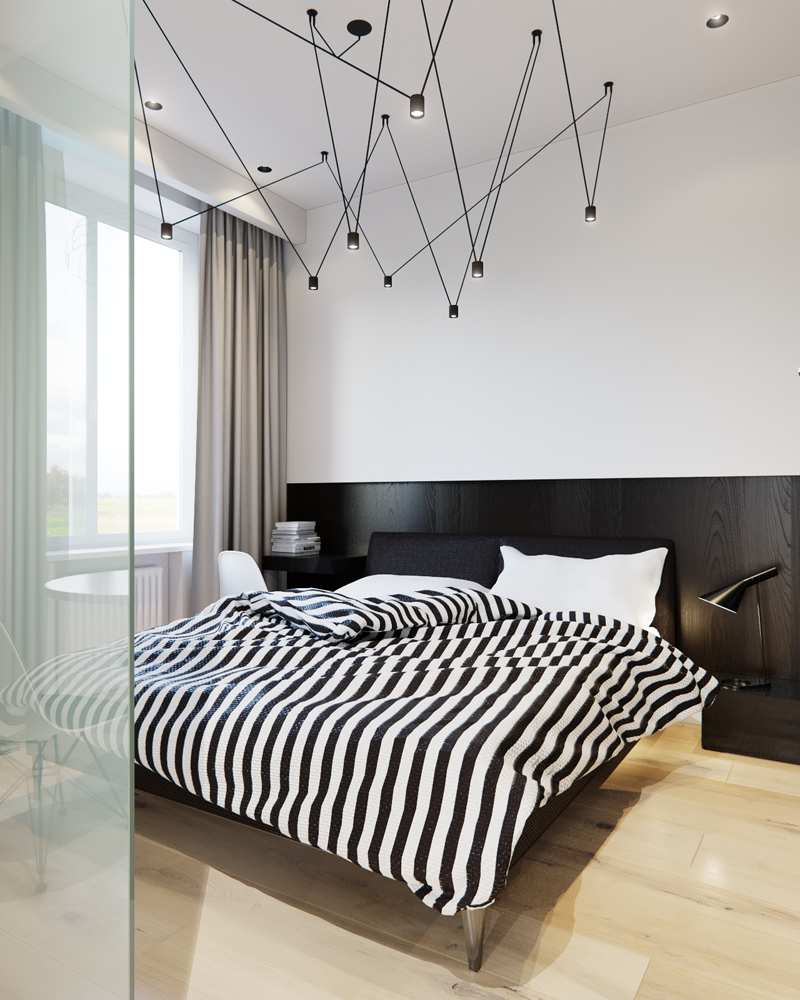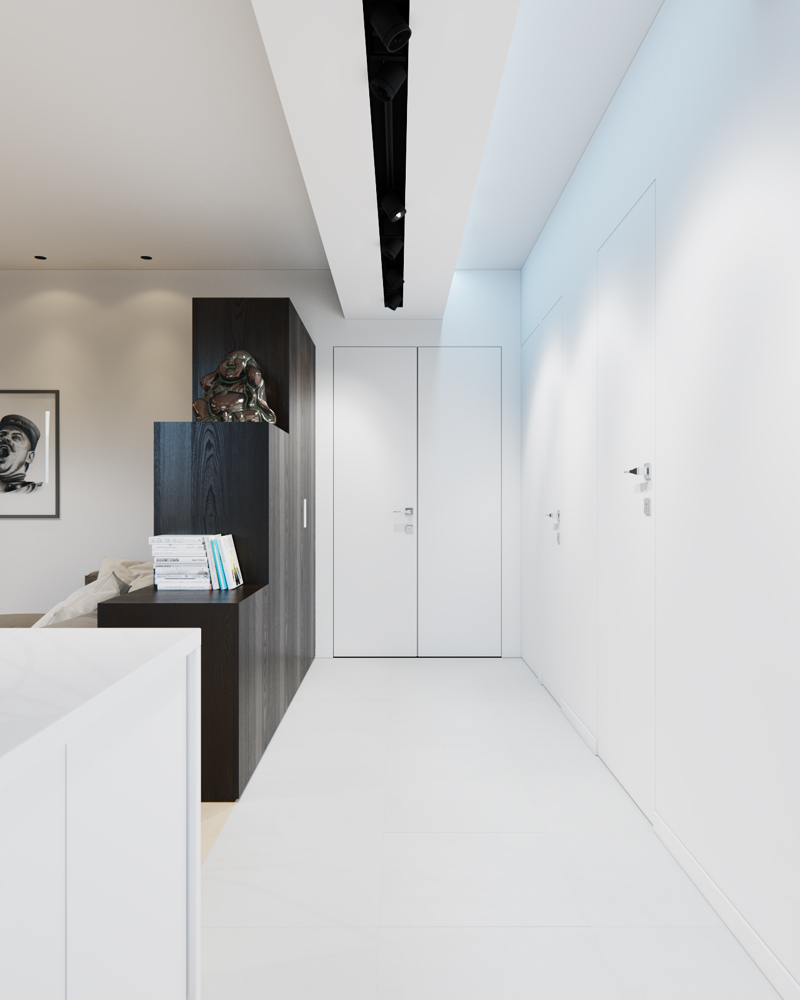 Black and white studio apartment design by RealWorld Studio
RealWord Studio also uses glasses for their bedroom space. They beautify it with the lighting concept from the unique candle. It will give the romantic feel and help you to get relaxation. If you do not like it, you can change to another light concept, like a standing or hanging lamp. The designer does not use lots of blacks actually. They minimalize the use of black and make it brighter by using white color. It will look like a soft cloud that will bring you to fly with.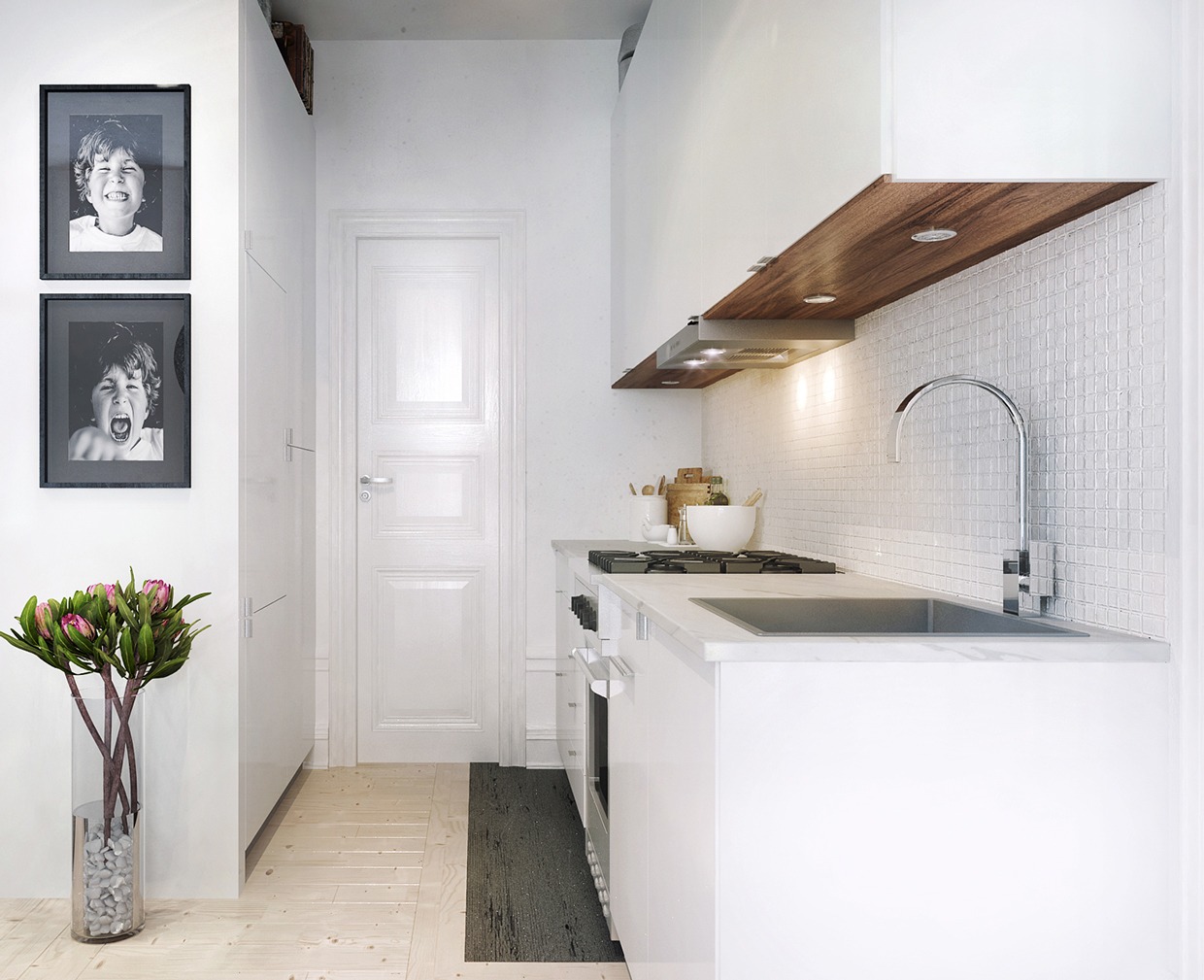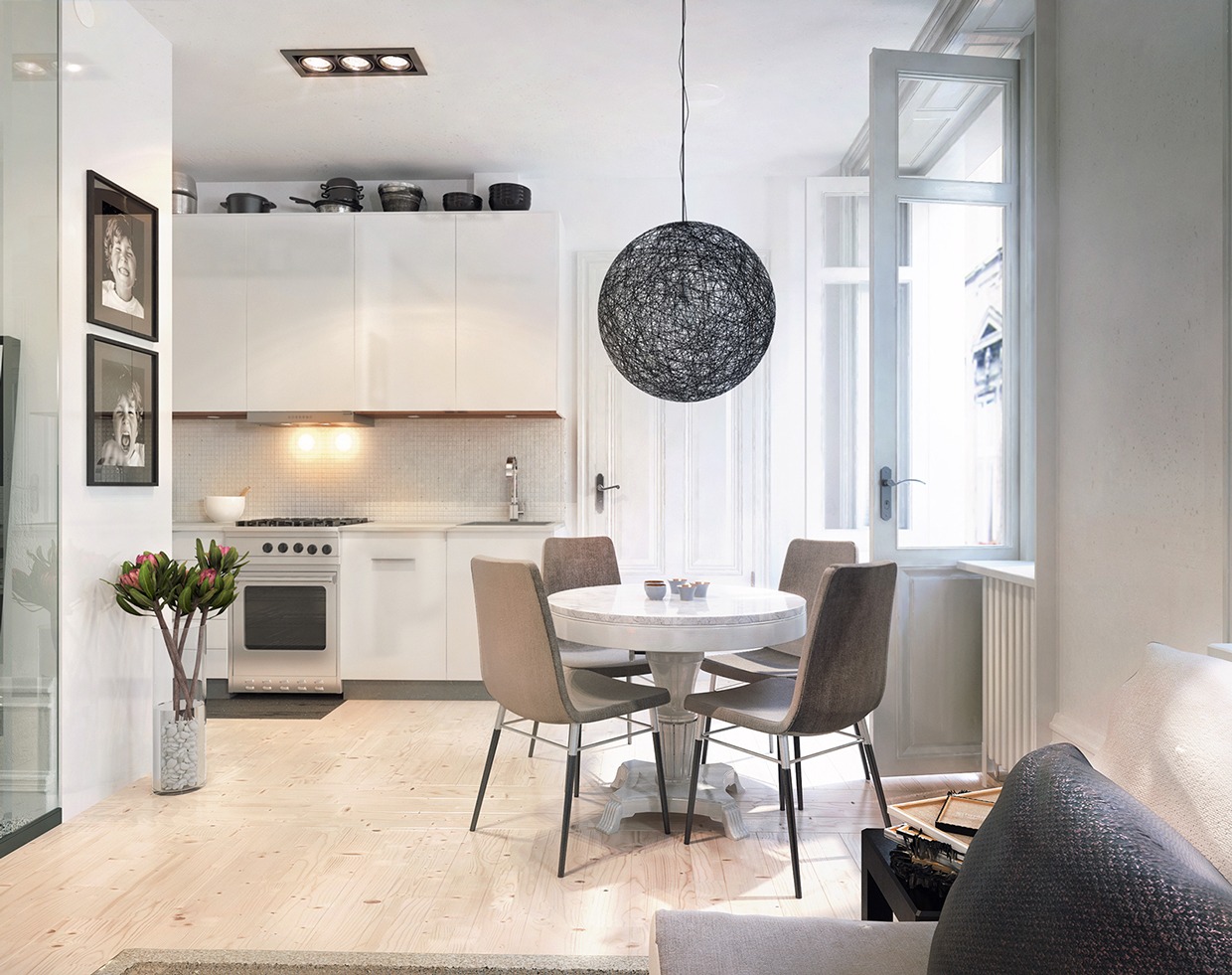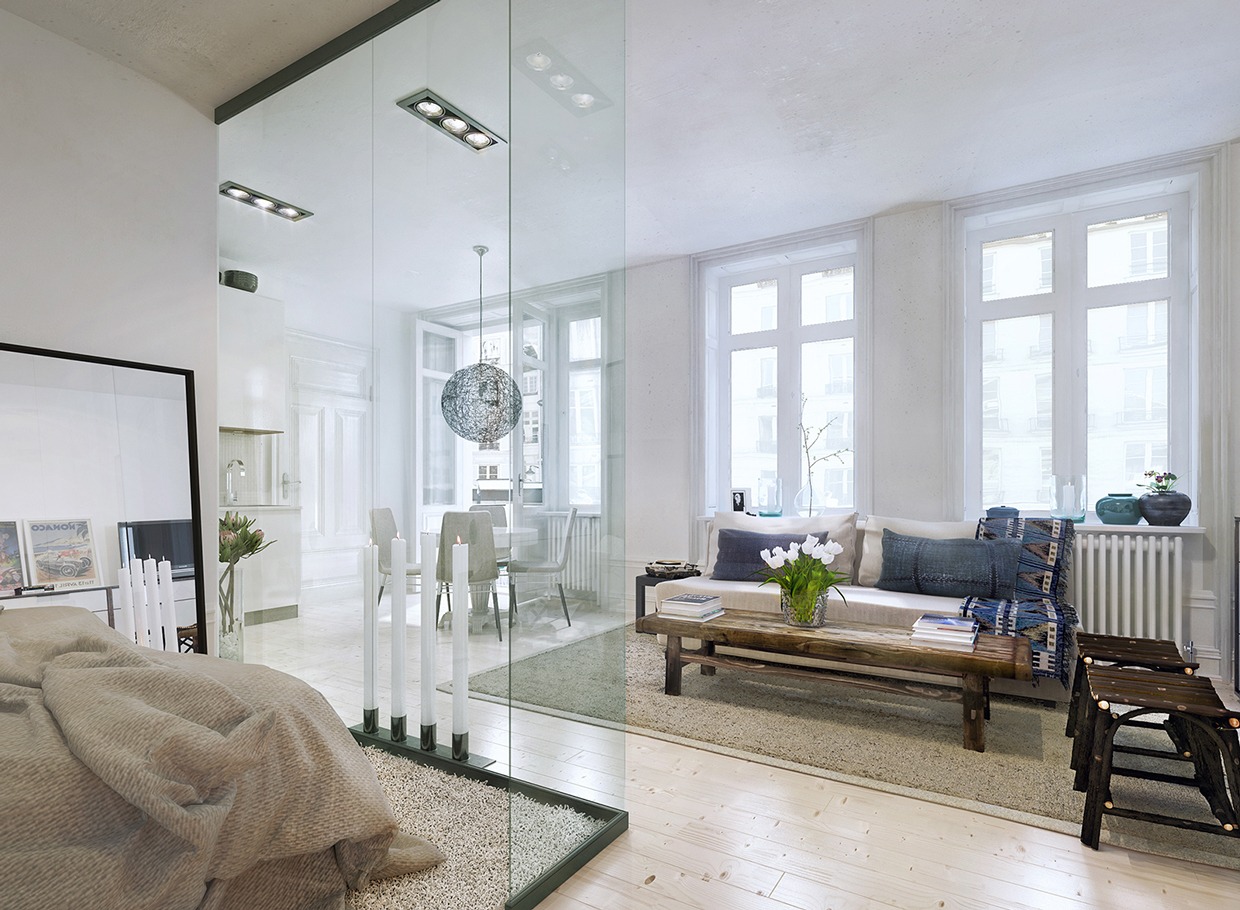 studio apartment interior design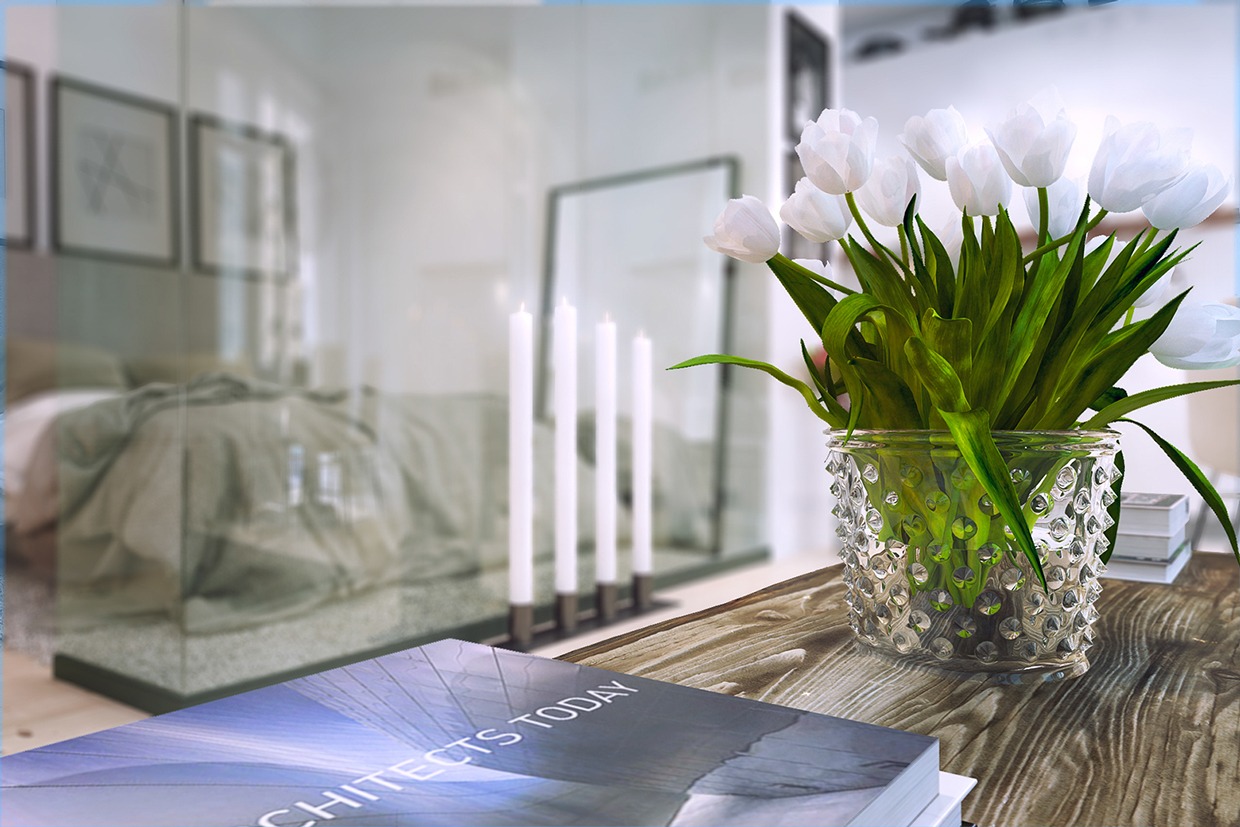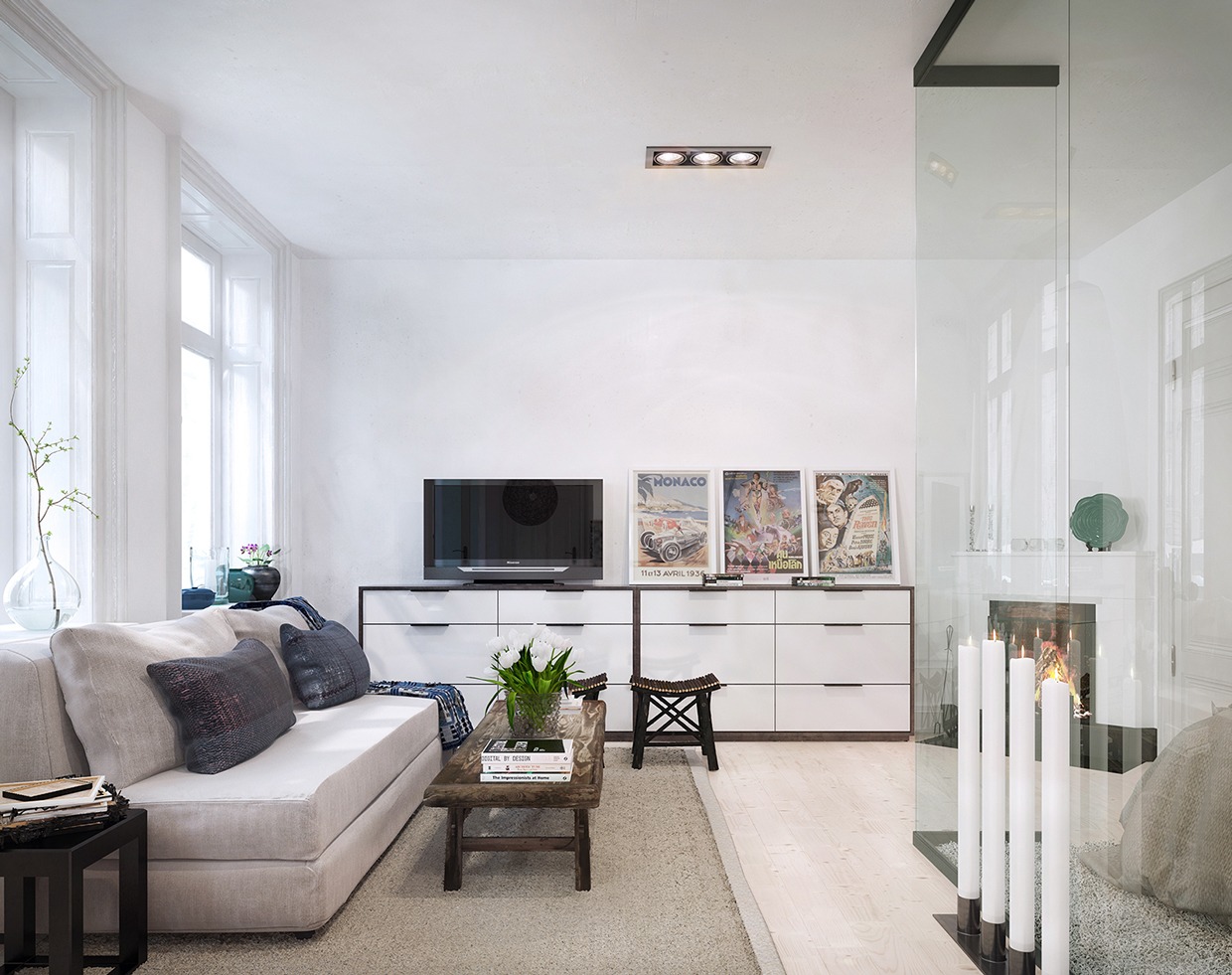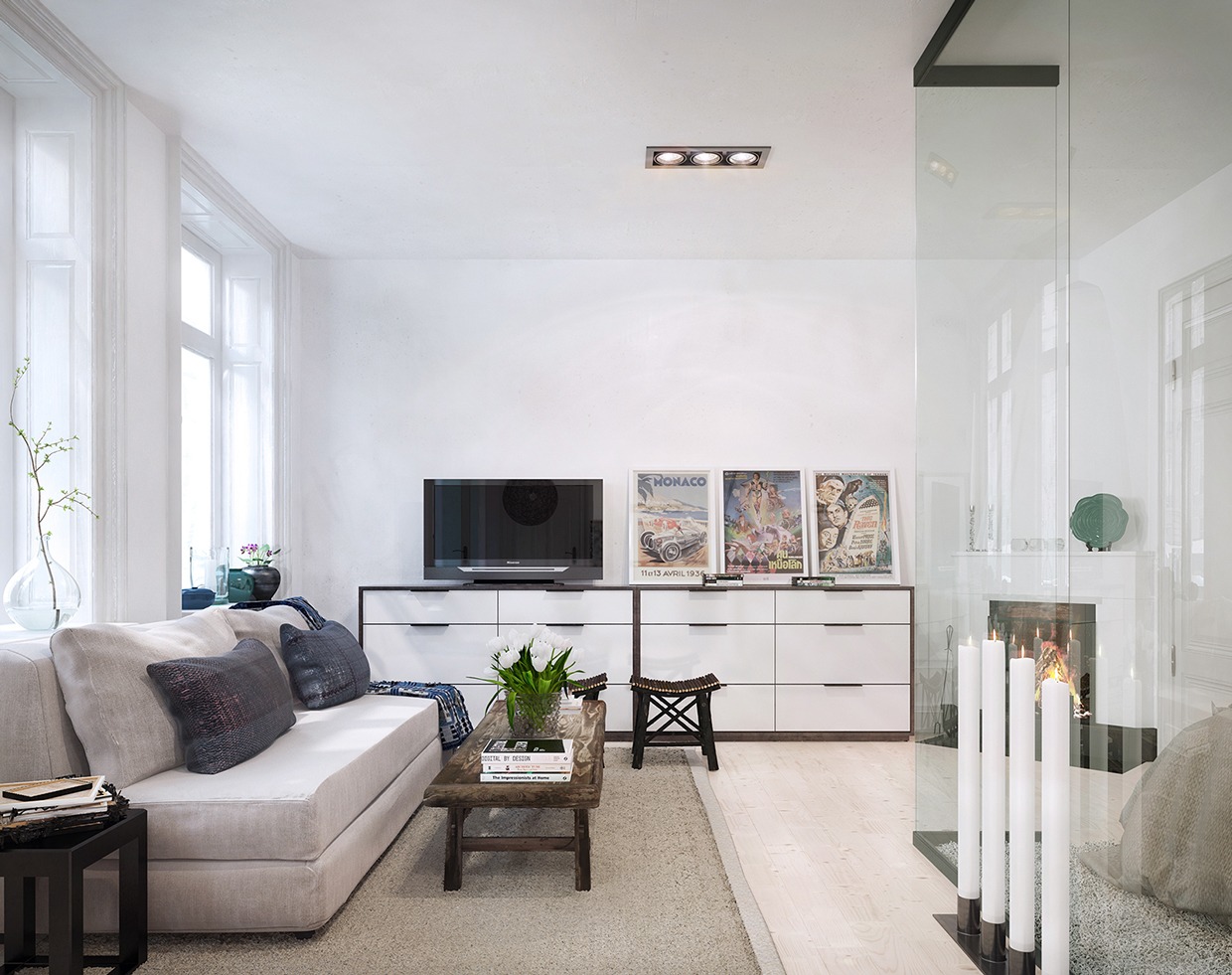 Based on this 2 studio apartment design which one is more fit with your style? You can choose which one is yours and start to make your apartment more cozy and interesting. Hopefully, you will get your comfortable space for your residence.