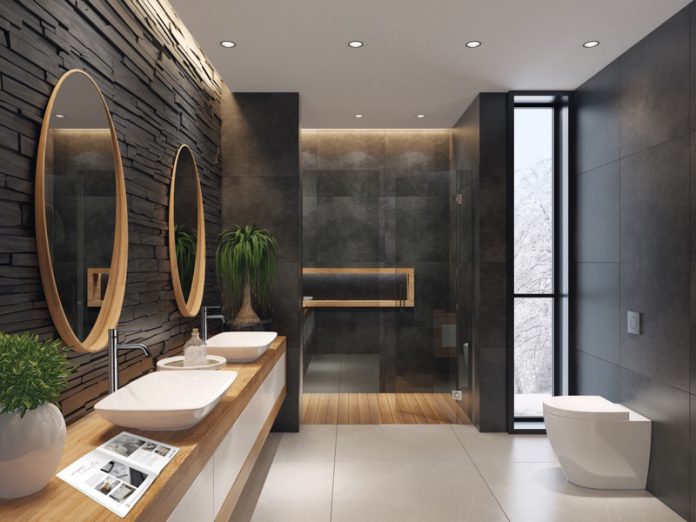 The bathroom is one of the most important places in the home where you can relax. Due to this, more and more people are investing heavily to improve the aesthetic and functionality of the bathroom.
When it comes to renovation, the requirements and budgets of every individual are different. Several factors affect the cost of bathroom renovation, such as size, amenities, and labour costs. However, understanding the common factors can help significantly in making informed decisions. Alpine Credits can help you better understand bathroom renovation costs.
In the absence of a well-laid-out plan, you may end up paying money unnecessarily. Therefore, it is imperative to do the math before jumping to conclusions. We have listed some significant factors that can affect bathroom renovation costs.
Countertops
There are a plethora of options for countertop materials. Laminate is among the most affordable materials, whereas marble, granite, and custom-formed concrete are costlier options that tend to last longer.
Aesthetic, budget, and functionality are the main driving factors behind the selection. Similarly, decide in advance whether you want to replace or refurbish the existing countertop. Furthermore, labour costs also vary according to the material you choose.
Tile
The overall expenditure on tile depends on how many areas you want to cover. People choose tiles not only for flooring purposes but to cover other areas such as sink backsplash. Similarly, the type of tile is another factor that affects the budget.
Natural stone, porcelain, attractive vinyl, and ceramic are common options in this category. While affordable options such as ceramic can range from $3 to $40 per square foot, more luxurious options can cost up to $100 per square foot. Do not forget to factor in the labour charges.
Cabinetry
Appearance and functionality dictate the choices in this category too. For some, the cabinet should complement the colour of flooring and fixtures, whereas other people adore contrast. Whatever the choices may be, custom-build cabinetry costs much more than ready-to-fix cabinets.
You can easily find an affordable cabinet in the local showrooms, but for personalized requirements, you need to hire a contractor. On average, remodelling the cabinetry can range from $7,000 to $10,000.
Plumbing
You can end up paying heavily if you want to rearrange the fixtures, relocate, and replace pipes. Most of the homes have hidden plumbing. This makes the process challenging and costly.
However, if you are satisfied with the connections and have no leakages, you should not opt for an extensive overhaul.
Electrical work and light fixtures
Optimum lighting is vital for everyday activities such as shaving, makeup, and other grooming essentials. Similarly, additional outlets for shavers and dryers are also imperative.
Like plumbing rerouting, complete rewiring could cost more. However, switches, lights, and sockets can be replaced within budgets. Make sure to install new electrical fixtures in dry areas or use approved damp-proof fixtures.
Layout
This is one of the most major factors that affect your budget. Your bathroom renovations costs could go much higher if you decide to change the complete layout of the bathroom. You may need to move walls and complete fixtures to achieve the desired results. In this process, a contractor has to start from scratch.
You may want to change the layout to increase the floor size or remodel the bathroom. Whatever the reason may be, changing the layout is a costly affair. In contrast, bathroom renovations without changing the existing setup are much more affordable.
Additions
The addition of luxury upgrades provides a final touch to the bathroom. Your renovation will remain incomplete if you do not add elements according to your taste. It includes items like jet tubs, towel warmers, heat lamps, and heated floors. However, such items are not necessities. You may add or omit such items as per your requirement and budget.
Contractor costs
While small replacement and fixture repairs can be done by yourself, renovation requires the attention of a professional. The best way is to hire a remodelling contractor. The professionals are versed with the latest trends and guide you to get the desired results.
Experienced professional charges range from $300 to $400 per day. Additionally, you may have to shed an additional $3,00 to $5,000 if you hire an interior decorator. Charges may vary from one province to another.
Some other additions that may affect the renovation costs are:
Shower/Tub
You can select from a range of options for showers, starting from as little as $30. In contrast, an average bathroom tub can cost more than $500.
Toilet/Sink Fixture
It is important to choose fixtures that complement the existing setup of the bathroom. There are plenty of options from basic to advanced models available.
Permits and Legal Requirements
Requirements and procedures of bathroom renovation can be similar to adding a new bathroom. Hiring licensed electricians and plumbers are vital for complete peace of mind. Similarly, if there is a significant change in the house's structure due to the bathroom renovation, it has to be approved.
Therefore, always refer to the regulatory considerations before making significant alterations to your house.
Endnote
The comfort of an attractive and functional bathroom is next to none. Start saving early or shop for a flexible loan to fulfill your dream.
It is advisable to consult a bathroom remodelling contractor to get an estimate. Furthermore, consider installing quality materials. Initially, your budget may go up, but it will reap benefits in the long run.