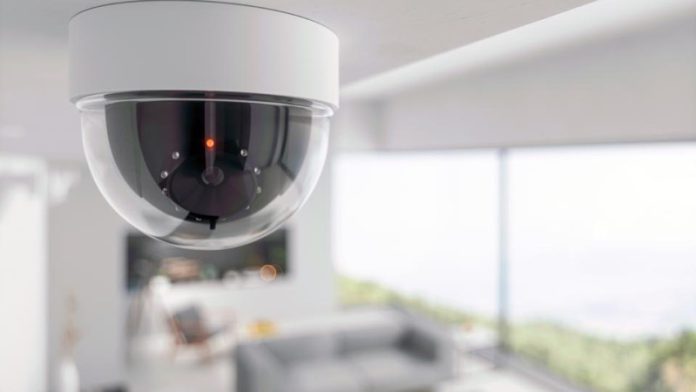 In today's age of digitalization, security is a basic need of every individual, home, and business. Installing security cameras will allow you to anticipate any suspicious activity. If you are the victim of a burglary, theft, or other mishaps at home or business, installing security cameras can help get to the suspects. Therefore, everyone can make his home foolproof to avoid any illegal activity.
When you need to install security cameras
It doesn't depend upon the need to install security cameras. Installing security cameras can be done when you build a house, and installing security cameras can save you from burglars. If someone in your town or street reports burglary, it's time to install security cameras at your home immediately. It has been seen burglars often target neighborhoods if they remain successful in one house, and they may target the same house once again.
You should keep vigilance on burglars if they have been in the neighborhood—for instance, broken windows. They like to see how rapidly people respond to broken windows and how quickly windows get repaired. The best solution to avoid all these problems is installing security cameras.
What is the process of installing security cameras?
The process of installing security cameras requires mastery skills. But there are many kinds of home security cameras systems. Installing security cameras depends upon which type of security cameras you want to install. Suppose you buy a wire-free camera and use it as an outdoor security camera. In that case, it will sep up a bit differently from an indoor security camera that uses a power cord. Either way, you need the best places to install your cameras.
What could be the right place for installing security cameras?
You can install two security cameras in any house: outdoor and indoor security cameras. Outdoor security cameras are often weatherproof, which means you can install them where you think they need the most. Once you have selected the areas that need the most coverage, you can optimize installing security cameras with the following tips.
Install all the outdoor cameras up high to get a wider coverage area.
To save the cameras from the impacts of precipitation and get high-quality footage, keep them always under a shelter.
Avoid making obstructions to the point of focus.
Mount the lens of cameras pointed away from the light sources to avoid blurry footage.
Protect the camera cables and conceal them under the ceiling, side of buildings, or soffits.
Place the cameras in the proper position by keeping in mind their best appearance so you can directly view everything you want to look at clearly.
Indoor installing of security cameras
The installation of an indoor security camera is effortless. It's a simple task like finding the right spot, plugging it in, turning it on, and connecting it with your mobile phone or desktop app. There are some cameras where you require drilling. However, most indoor security cameras don't need more than a screwdriver. An excellent indoor camera should have a perfect field of view, which you can get with a high corner or shelf. Your best places will have a clear view of all the home's interior. You can also install the camera at secret places to hide them from thieves.
Installing security cameras best storage
It all depends on whether you want to choose local or cloud storage. Today, most of the cameras offer cloud storage, preventing thieves from grabbing the evidence and running away. However, some people still prefer local storage for their privacy and convenience.
Most of the local storage options vary by the cameras; however, they include the following options:
micro SD cards
USB Drivers
DVRs Digital video recorders
NVRs Network video recorders
Furthermore, if you want to go with local storage, you will have to place your cameras hidden to find them when you need to do this. However, if you get cloud storage, it is very easy for you to see the footage anytime from anywhere through your phone or desktop apps.
Real vs. fake security systems 
Many people are using fake security measures to protect their homes and properties, and it is only helpful to give satisfaction to their hearts and brain. Most people believe that a simple security setup is better than any fake. Real security systems and cameras offer better protection, and we also agree. A real security camera with live streaming you can view through mobile or desktop app. It can make you alert if you see any unknown person or group of burglars at your property in your absence.
Installing security cameras with the help of professionals
Installing security cameras is not as simple a task as we often consider. Undoubtedly, some types of security systems are easy to install, but hiring experts in this field will be better. There are a lot of benefits we can get from their side:
They can guide us properly to install security cameras indoor and outdoor of our home or property.
We don't need to take much pain for the work that we never did in our life, nor are we going to do it again.
The experts can set all for us in a few hours.
They have all the required tools and types of equipment for this kind of work.
Furthermore, they help us do A-Z work, and we merely wait for the end of the work. As soon as our cameras are ready, they let us know. There is always an on-call support team to assist us day and night, especially in an emergency.
Conclusion
Finally, we can say that a complete security system of installing security cameras can save our family and us from various threats like burglary, property threat, intrusion, vandalism, house fire or flood etc. They facilitate us by giving us quick access in an emergency. So it is advisable to be careful in our property and home security. Our slight ignorance could lead us to a big disaster. In comparison, a stich in time saves nine.