Roohome.com – If you want to apply the modern apartment design with different style and feel, you need to try to combine it with the Japanese interior. It can produce the different feel and looks. That will be more practical but still beautiful and artistic like the traditional concept. The 设计 爱 design below will show you the cozy apartment with Japanese interior style. That applies black and white color scheme that has been completed by the modern furniture design.
Modern living room design style
This apartment is applying the open plan concept. Where the living room, dining room, and kitchen are in one space. It looks more spacious and attractive. We all know that Japanese style identically with the wood element. They believe that it can make their residence be warmer and comfortable. But, in this modern apartment, the flooring just wears a modern tile with the wood pattern.
The living room looks like the other concept. There are a modern sofa and TV. There is a traditional sofa design also beside the window. Besides that, the curtain that used for the window also looks like traditional Japanese.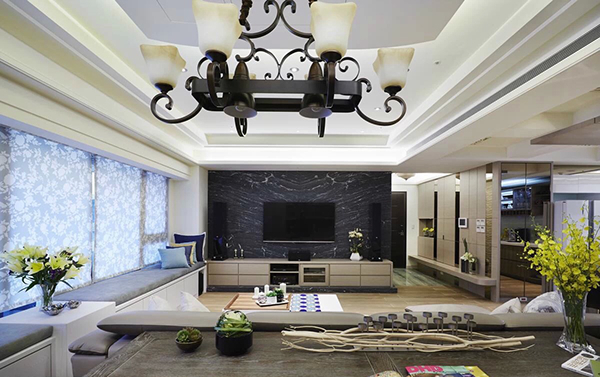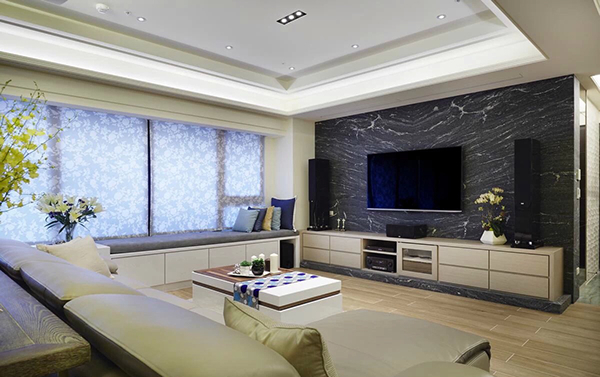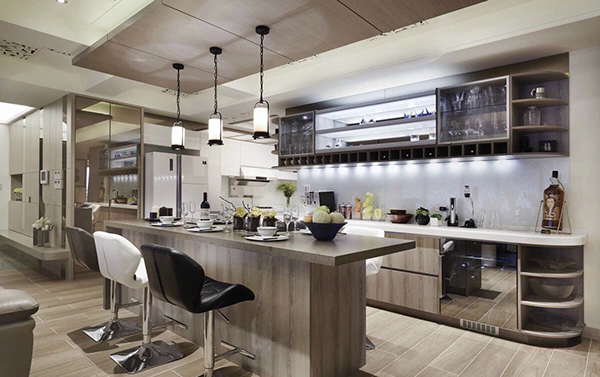 The kitchen in this apartment also wears the modern furniture design. You can see the modern kitchen bar with all of the wood material that looks stylish.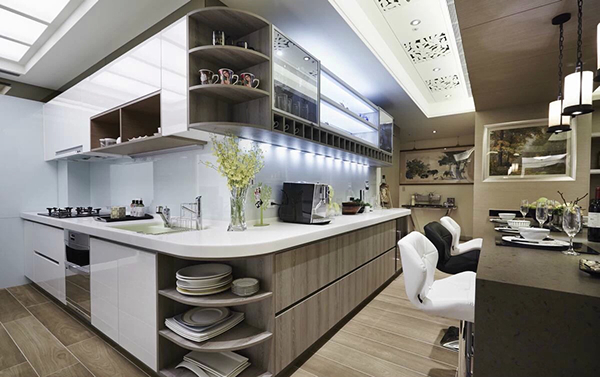 Besides that, there also a modern white kitchen that completes the apartment properly. If you want to make your space looks bigger, you can apply the mirror reflection in some feature that you want.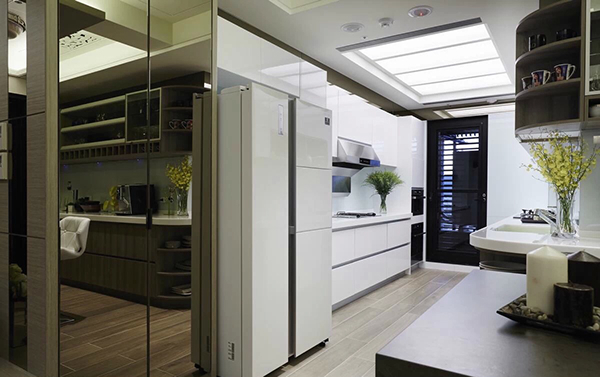 Japanese bedroom design and decor style
This modern apartment design also completed by the beautiful bedroom theme. It perfects for people who want to get the modern and stylish look in a Japanese style design. The modern pink bed frame with the unique wall texture behind it really makes the room looks fashionable. The perfect window set also provides the beautiful view and light.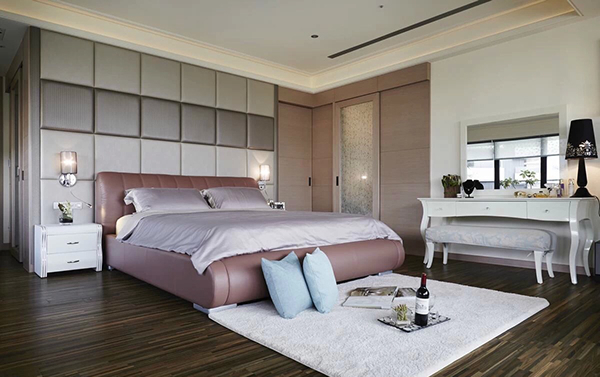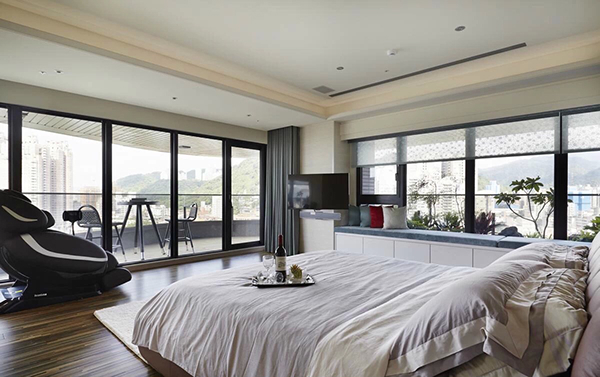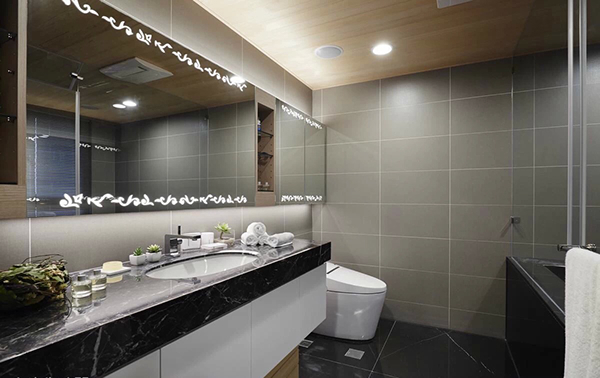 The bathroom in this modern apartment design looks like the other bath. It makes you easy to apply and combine the modern concept with the Japanese style actually. Are you interesting with it?