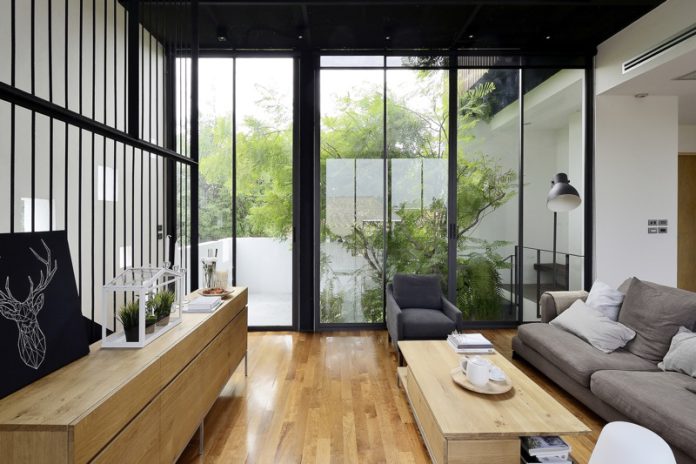 I will never fight with you during a remodeling!" Certainly, your partner did not make this vow when they got married to you. So, a home remodeling process can make your relationship pretty much complicated, and sometimes these kinds of petty fights can lead to break-ups. Well, one hidden bliss is that these kinds of fights can reveal the true compatibility; for example, maybe you chose your significant other from Christian dating websites thinking, "Oh! We are made for each other!" but the remodeling quarrel revealed that they are not actually made for you! In this case, you need to stay put and read some home remodeling tips to avoid a severe potential fight. Lucky you, we have compiled some really helpful tips below!
1. Talk through the process.
When remodeling contractors show you some remodeling ideas, you need to talk to your partner and try to find a good solution. Yeah right! "Solution" Actually, according to BusinessInsider, 12% of the couples got divorced during remodeling. The reason is that couples usually do not have the same tastes, which leads to an intense fight, and the fight leads to divorce! So, all you have to do is talk to your partner and get a solution.
2. Help your partner!
The burden of the additional work increases 3 times during the remodeling, and this is the particular time when couples fight the most. What you can do is to divide the work between you and your partner. Helping your partner with these kinds of remodeling tasks will help you walk out of this phase happily with your partner.
3. Decide the budget
Generally, home remodeling brings quarrels, and those quarrels have a variety of topics. One most important topic is budget. People typically fight with each other on the matter of budget. In almost all cases, the pre-decided budget exceeds the actual cost. So, what is a good solution? Well, a great solution is to be flexible with the budget. The flexibility of 10-20% can save you and your partner from divorce. For example, if you have a budget of $500 for remodeling, you need to put aside 10% of the budget. This will save you from a quarrel with your partner if the actual cost exceeds the budget.
4. Understand each other!
Well, understanding is the major factor in any relationship; however, it is needed the most in tough times like home remodeling. Remodeling is a stressful and challenging process, and the newly-weds can consider it the very first exam of their relationship. The key to acing this exam is to understand each other. Whether you met your partner on free online dating platforms or at university or any other place, home remodeling is an excruciating process for both of you as it will evaluate your commitment, your determination, and most importantly, your patience. In this process, you have to understand each other and stay together.
5. Disagree with politeness
Indeed, you might not like the designs selected by your spouse. But you don't need to shout at your partner just to show your disagreement. What you can do is to politely confess that you don't like this particular color of the kitchen tiles and you would like to see a couple of more colors. In return, your partner should adhere to tip number 4. Abiding by these 5 tips can get you both out of this bumpy ride safe and sound.