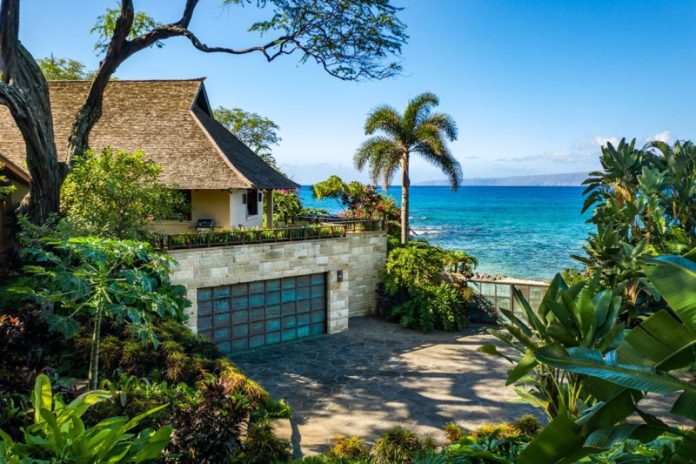 Many people dream of living in a tropical paradise, but some individuals go the distance and make it happen. Are you moving to the Aloha State soon? If that's the case, hopefully, you'll soon be able to enjoy all the things Hawaii has to offer. However, you certainly have your work cut out for you before it gets to that point.
For example, you'll need to hire a moving company to transport your belongings to your new home. Of course, there is also all the packing you'll have to do, providing that you don't hire someone to do it for you. And what about all the stuff you have to gather, like boxes, bubble wrap, and packing paper? There's no doubt about it; you'll have loads happening because of the move, but even with so much going on, there is one particular thing you won't want to overlook.
Auto Transport to the Aloha State
Shipping a car to Hawaii is easy when you use a professional auto transport company. The process depends on what you pay for, but cars are usually loaded into shipping containers, put on a ship, and moved across the Pacific Ocean to customers' preferred drop-off locations. Some companies deliver straight to home addresses. If you want to save some money, it might also be possible to drop off and pick your car up from a port.
However, you may also be able to find a company that transports vehicles by plane. Then, the ride is loaded onto the machine and flown to the spot. But keep in mind that the latter is typically costly. Thus, paying for the service might not be worth it unless you have a high-dollar luxury vehicle.
Before deciding on an auto shipping company, it is best to research the companies you're interested in. After all, there are scammers everywhere these days, and you don't want to waste your hard-earned money. So, check licensing, insurance, and other information to make sure the company you choose is legit. You can also read resources like customer reviews to learn more information about a certain company.
Sell Your Car or Cars
Not everyone moving to Hawaii wants to take their cars with them. Instead, some owners would rather unload their vehicles ahead of moving and buy new ones when they arrive. So, if you're not particularly attached to your vehicle, why not sell your ride and make a little cash?. Then, you'll put some money in your pocket to use on the move itself or put towards the purchase of a new vehicle. Selling your car may also be a good idea if you don't have room in your budget for hiring an auto shipping company.
Before you put your car on sale, though, there are some necessary preparations to do. For instance, you must prepare documents such as the car's title and original sales paperwork so you can turn these over to the new owner. It's also a good idea to gather the vehicle's service records and vehicle history reports, which can help prove that your car is in good shape.
Give to Charity
Are you not interested in making money from selling your cars? How about giving them away then? Numerous charities in the United States accept vehicles. Thus, contact some local nonprofits in your area. There's an excellent chance that at least one or two of them can take multiple vehicles off your hands. By donating your vehicles, you'll be helping someone in need and bettering their life.
Regardless of who benefits from your vehicle, you'll be able to rest easy, knowing that you did your part to make this world a better place for another person. That's not the only reason to give your car or cars to a charity. The venture may help you in a particular way too.
For instance, you should be able to write the donation off on your taxes. According to research, the owner of a vehicle that's given to a charity can claim its fair market value of up to $500. Keep in mind, though, that only donations to certain charities are tax-deductible. As such, it pays to do research on the specific charities that you want to make donations to.
Meanwhile, on other occasions, like when cars sell for more than $500, people can claim the exact amount that the vehicle sold for. This information can be somewhat confusing, so you may want to speak with an accountant, tax preparer, or advisor to make sure all calculations are in order.
Help a Family Member
Family members are supposed to help each other out when they can. Therefore, if you have a car you aren't interested in taking to Hawaii, why not sign the title over to a sibling or a cousin? They will surely appreciate the gesture, and you'll be left feeling like a million bucks for helping them out. Not to mention, you won't have to worry about paying to take a vehicle with you to the Aloha State.
Some Last Words
When moving to Hawaii, you'll have plenty of things on your plate, and your head can become a jumbled mess, causing you to forget all sorts of things. That's why you need to keep your wits about you and try to remember everything you must do, including what you're going to do with your vehicles. These ideas can help you determine what you should do with your cars when moving to Hawaii.
Reference:
Espinosa, J. Alberto, et al. "Big data redux: New issues and challenges moving forward." Proceedings of the 52nd Hawaii International Conference on System Sciences. 2019.