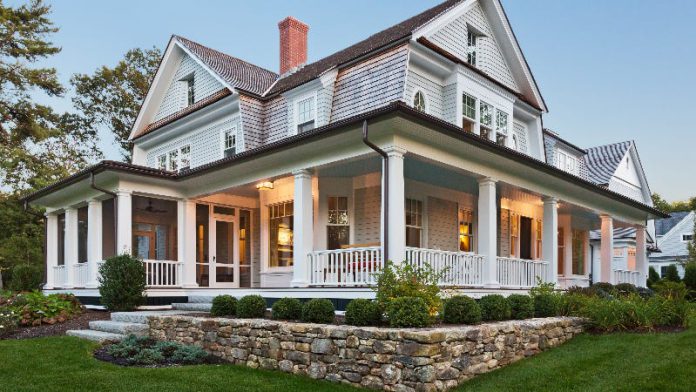 When it comes time to sell a property, we all want as much as possible for ours. After all, property is likely to be the biggest investment that any of us make in our lifetime and so we want to make sure that we maximize that in whatever way possible. In order to achieve this desired outcome, there are a number of different things that us as homeowners can do. This includes any and all of the following things:
Utilizing the garden space 
With fewer homes now coming with large outdoor spaces, it has never been more important to make the most of both the front and back gardens. Any potential buyers that really value outdoor space will love to see a property that maximizes its garden or gardens. Adding a patio or decking is one really effective way of utilizing the space whilst not cost too much. Other additions to an outdoor space that can really add value include things such as summer houses, sheds, and water features. Regardless of the size of the space, first impressions really do count, so as a very minimum, make sure that the space is neat, tidy, and well presented so that when buyers come to visit they are pleasantly surprised.
Performing a conversion
An effective way of creating more space, such as a kid's play room or a spare bedroom is by converting an underutilized space like a garage or loft. Doing this really helps to add some extra square footage to a property and makes it more desirable to those potential buyers with large families. The good thing about a conversion like this is that most of them do not require any sort of planning permission and they really can increase the value of a property quite considerably.
Renovating the kitchen
For many property buyers, the kitchen is the hub of the home and so is the main thing that they focus on when viewing a house. This means that the kitchen needs to be clean and in tip top condition, as it will be highly scrutinized. If it is looking somewhat dated or no longer fashionable, then it is worthwhile either modernizing it by purchasing some new appliances or giving it a complete remodel. Where there is scope to, then extend the kitchen into a bigger space that large families can enjoy both cooking and eating in. Although a full remote may be costly, it will be worth it in the value that it adds to the property.
Improving the curb appeal
When potential buyers pull up outside of a property, their initial thoughts should be positive ones. In order to achieve this, make sure that the house looks good from the curb side. This can be done by tidying up the front garden, making sure that all the windows are clean, the guttering is all connected, and that there are no missing roof tiles. If the property is painted, make sure the paint work looks fresh. Try adding some outdoor lights so that it looks good at night too.