Roohome.com – "The woods are lovely, dark and deep. But I have promises to keep, and miles to go before I sleep" said Robert Forst. It means that wood is a friendly material that lives around us. It can bring the nature and relaxed feel if it applies to our residence. The wood house design by Marcio Kogan below will show you the miracle of wood and the beauty of nature at home.
Woodhouse exterior design
The wood material not only brings the nature feel, it also creates the elegant and luxury side. You can take a look at the house below! It looks luxurious but still elegant with the best landscape around it. The house not only beautified by the wood and yard only, there is also an outdoor swimming pool that makes it more interesting. In front of the swimming pool, there were trees that lined neatly and makes the atmosphere even fresher and cozy.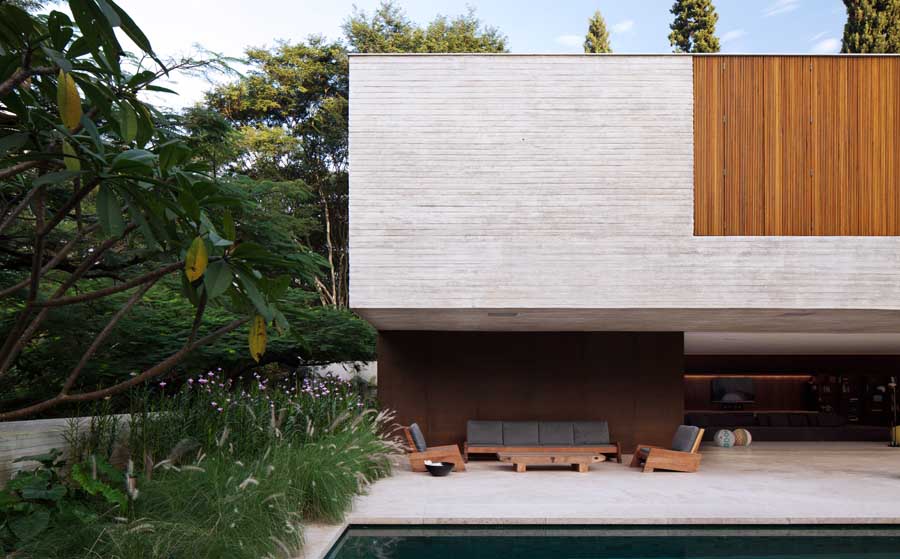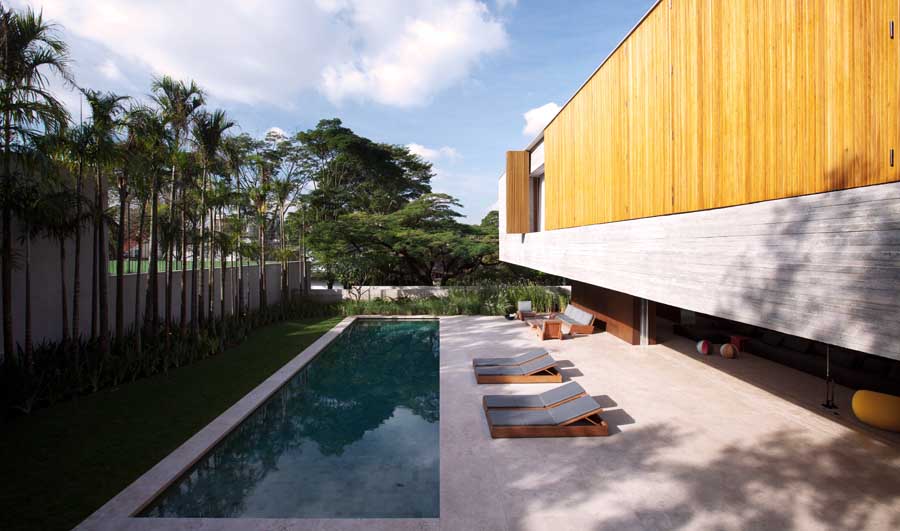 If you covered the wood with the dark color paint, you will need more lighting for the night time. You have to remember, using lots of lighting does not guarantee that it will work properly. So, just apply what you need. The backyard below will be the romantic place at home if you can set it perfectly. The atmosphere around it was supported it, you only need to put some lighting decoration to make it done.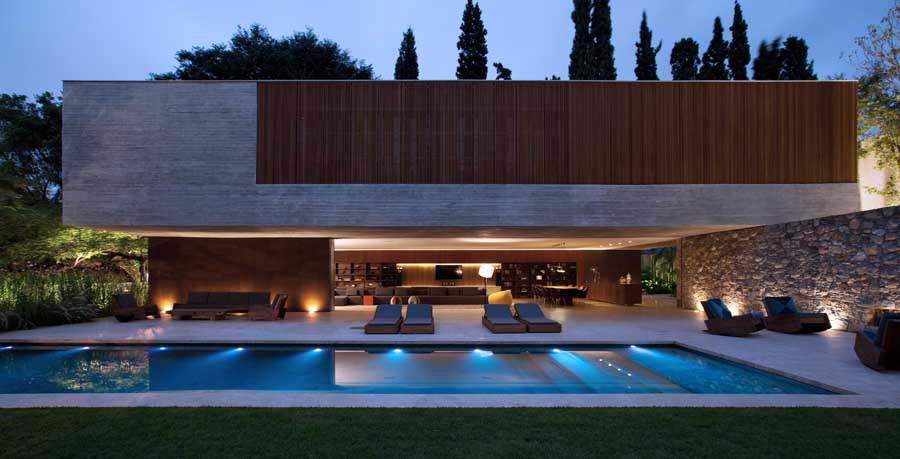 The wood house design idea is possible to combine with the other nature material, like a stone or brick material. But, if you want to make it dramatic, you will be better use stone for decorating your home. It can make you get the strong feel about nature.
An open floor plans design ideas
An open floor plan concept not only for a small home or apartment. It can be perfect for a large residence. Why should apply that? Because it makes the room looks wider and luxurious. It also makes people who live in that space easier to build the communication with the other family member.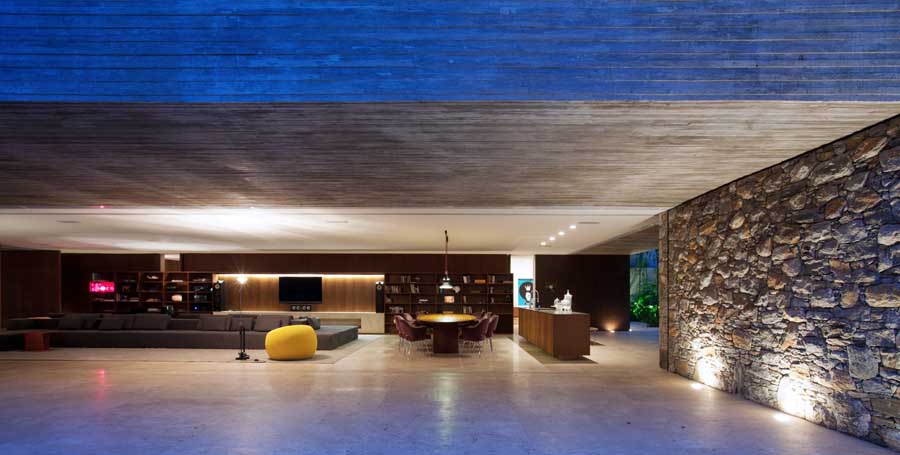 Wood furniture design style
The wood rug that holds the stuff in this living room looks so antique and luxury. But, the designer does not use it for the sofa. He uses the modern sofa design with the light blue color. Even if both of them have a different theme, it can work in harmony. What do you think about it?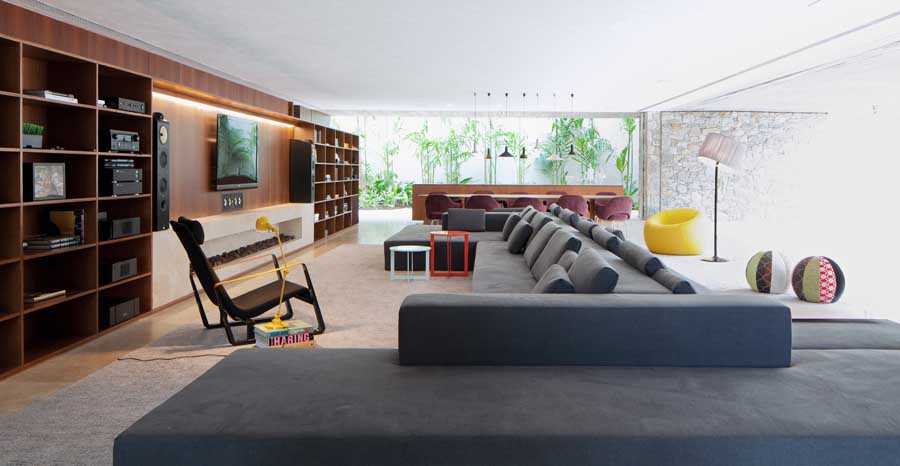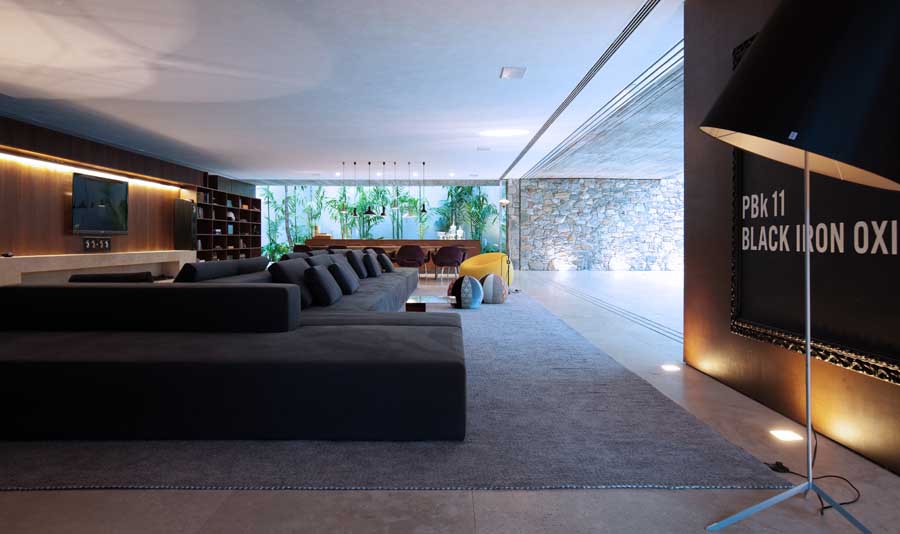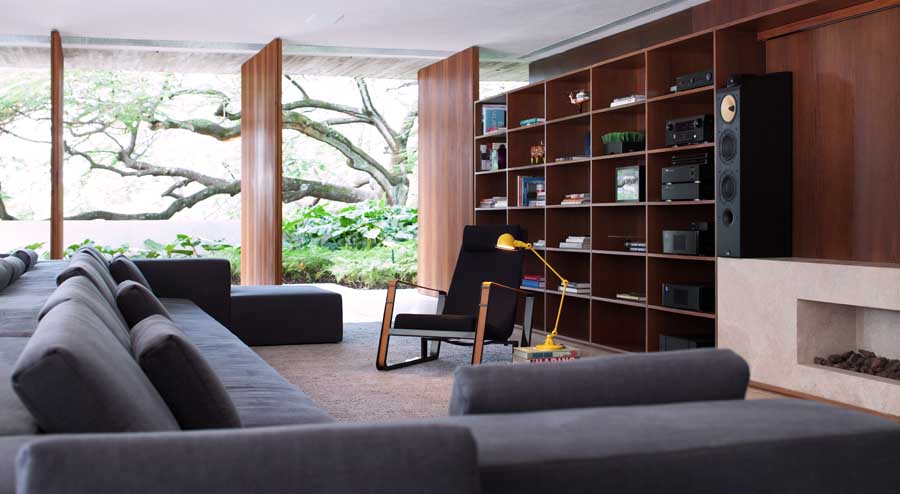 Hopefully, this wood house design idea that was completed with beautiful landscape will be inspiring you.