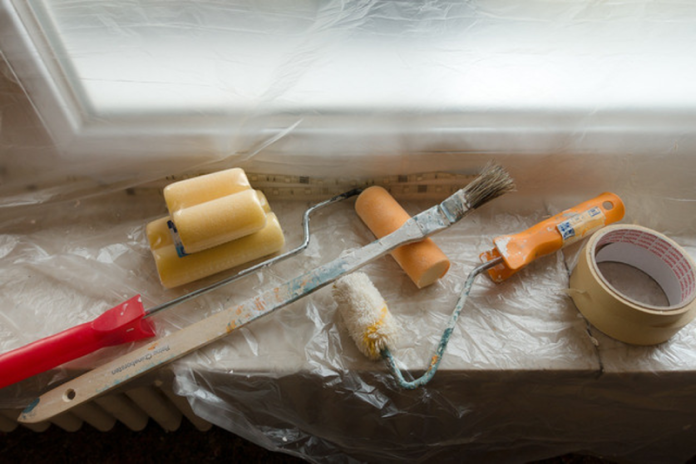 Renovation requirements.
It's an exciting task to renovate a house. Even the most inept DIYer can get inspired to try it. Although enthusiasm is necessary for renovations, there are some things you should be cautious about when it comes time to tackle the more difficult jobs.
To ensure safety and compliance, electrical work in your home must be done right the first time. There are many electrical safety tips that you can remember when renovating. But, the best tip is to get advice and review your electrical work before you start any major projects.
Although it is tempting to do everything yourself to save money, certain home wiring projects require the expertise of a certified electrician to ensure safety and compliance with regulatory standards. If you are interested, you can do smaller jobs yourself such as installing garden lighting or upgrading your home theatre. You may also be able to replace one broken power socket. An expert will be needed for any jobs that involve rewiring your circuit board or rewiring.
Plan your project
Depending on the age of your wiring, electrical work can be quite costly. You will need to hire an electrician if your home is heritage listed. It can be difficult to find an electrician for large jobs, especially if you need them quickly. It's a smart idea to involve your local sparkie in your renovation project as soon as possible. They can help you plan and give advice on what work should be done. While cosmetic changes to a property are usually not required, larger jobs or those that require an upgrade in the electricity available and accessible will require the expertise of a local electrician.
Rewiring your home:
You will need to consider your power needs when renovating your home. Older homes were wired to accommodate the needs of the families who lived there at the time. With the technology that is used by everyone in the family, power outlets can become scarce. You can install a powerpoint by yourself, but you will need the help of a licensed electrician in Sydney. To avoid accidents, make sure you turn off the power at the board before doing any electrical work in your home.
Home automation:
An electrician can suggest additional upgrades to increase the connectivity of your home due to the increasing demand for connectivity. Your local electrician is an essential part of your team when it comes to home automation solutions.
Hazard prevention:
Many types of wiring can be used in older homes. VIR cable was one of the most dangerous cables used in early 20th century home construction. VIR cable is dangerous due to its age and how it was made. Before you make any changes, check with your local electrician. A specialist electrician should also be able to do any work on your circuit board.
Electricians can help with:
An electrician can repair and maintain your home's electrical system all year. They can help with any home project. Although homeowners might expect them to assist with wiring new homes or upgrading their electrical panels, they are capable of assisting with many other projects.
Interior lighting
An electrician can install new lighting fixtures in your house. Incorrectly installed lights can short-circuit, posing a danger of catching fire. It could also use more energy than it should. An electrician will be able to install your interior lighting quickly and correctly. A professional installation will ensure your family and home are protected from fire hazards.
Exterior electrical work
An electrician can help you with many outdoor projects. You can start with basic outdoor lighting. But it's not enough. It's a smart idea to hire an electrician if you are installing something such as a hot tub. If you need more power, it is possible to upgrade your electric panel.
You can also install patio heaters or kitchens outdoors. A heated patio can be a great way to entertain guests or relax at home in colder weather. An electrician can help you make your backyard dreams a reality, no matter what the size of the job.
New construction
There are many options for home design when you buy a new home. An electrician can help you with everything from basic electrical work to more complex projects like under-cabinet lighting and heated floors. A homeowner might elect to pre-wire their home for future solar power or make sure that their electrical service is capable of charging an electric vehicle. They will be able to get your home up to code for many years.
Any minor repairs
Have you noticed an outlet in your house that isn't working? Are light fixtures burning out light bulbs faster than normal? A home electrician can assist with minor repairs. An electrician can help with minor repairs.
Hiring an electrician can help to protect your home's electric system and keep it running smoothly. Contact an electrician immediately if you suspect that you may have a problem with an electrical outlet, switch or circuit. It could become a fire hazard if it is not addressed immediately.