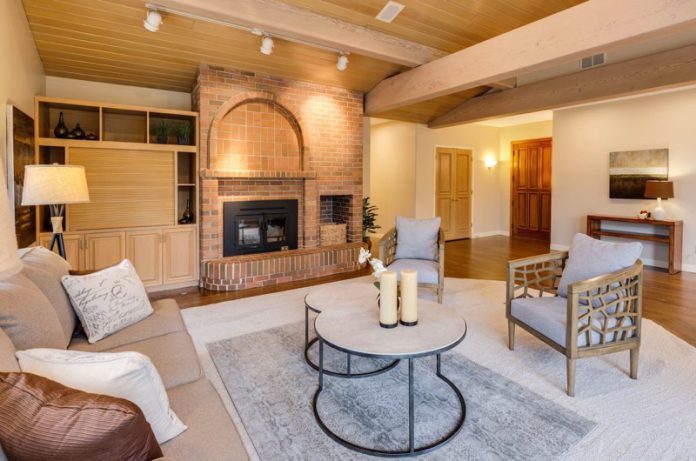 It takes a lot of hard work and a huge amount of money to construct a home. So once we build our own house, the first thing in mind is to give it an amazing interior design or home design. So this means that for making and maintaining our home design, we work very hard on beautifying every corner of our apartment to reach the level of perfection. For maintaining an amazing home design, everybody takes care that the wallpaper should not be too bright in color. The most important decoration pieces should be placed at the most prominent corner of the house. In addition to this, it is a good idea to paint your house according to your entire home decor when it comes to the paint. In simple words, your home design should be able to match the level of sophisticated living space.
There are many ideas by which you can make yourself a perfect home design. If you are in the mood to increase the grandeur of a small space in your house, then this is a good idea to add a large piece of artwork. It would help if you had it to display multiple artworks in a small space. If you keep it simple, then it will look more spacious. In addition to this, you can place a piece of decent coloured furniture, and in case of the couch in your room is made up of leather, then placing some colorful questions would help you create an eye-catching and attractive effect. If you don't like adding many colours to your home design, then a monochrome theme is the best idea.
If you are a fan of Scandinavian themes, it's an amazing idea to decorate the walls with black and white photo frames. For creating the main outline, you should paint the window panes black, and this is how you will see how natural light draws in and creates scenery. In the case of Scandinavian themes, you should add minimal furniture. In the case of the dining area, you can choose it to be in a formal setting. You can also add a rustic wooden table, and the crockery sets should be in vintage style.
Moreover, if you want to talk about the dining areas furniture, then it should include chairs and tables made of reclaimed wood. The kitchen would look best if designed in style, having both modern and traditional touches, and for this purpose, you will get many unique patterns for designing your home. Moreover, the cooking area can be made with marble countertops with glass wall cabinets. Don't forget to place modern appliances such as microwave oven,  toaster, and a coffee machine.
You need to decide on the perfect home design for your house on time because renovations can be very expensive. Renovations are too costly, especially when it comes to recreation hallways and small rooms. So for this purpose, it is recommended to choose some trendy wallpaper designs instead of going for old ones, and this is how you can transform these small spaces into more welcoming areas. Also, don't forget to light These areas properly.