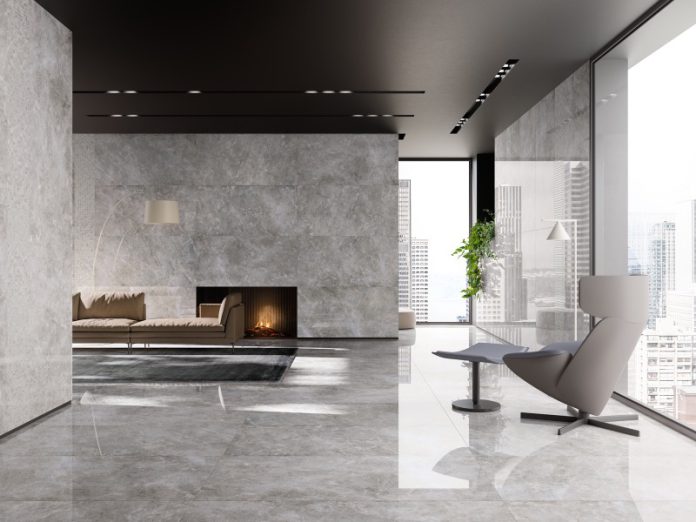 It can be difficult to decide which type of floor is best for your home, there are so many options available on the market. However, one option that you may have overlooked is the marble look porcelain tile.
It's time to take a look at this tile and discover why you should be decorating your home floors with it.
The Marble Look Porcelain Tile
Marble was first used as long ago as 438 BC. It's believed the columns and tiles of the Parthenon were crafted from Pentelic marble and that this was the first such use of marble. This famous building in Italy still stands tall today as a testimony to the longevity of marble.
However, marble is expensive, it's also very heavy making it more complicated to install successfully. For these reasons, many companies have created alternative flooring types. One of the best marble look porcelain tile options available is from Refin Ceramic.
High-quality marble look porcelain tiles embody the original nuances of colour that any marble slab would.  They even offer veins to reflect the appearance of the genuine article. One of the best marble look porcelain tile options available is from Refin Ceramic.
These tiles are available in a variety of sizes, ranging from 60 x 60 to 120 x 278mm, which means there is one that's right for you and your room or home.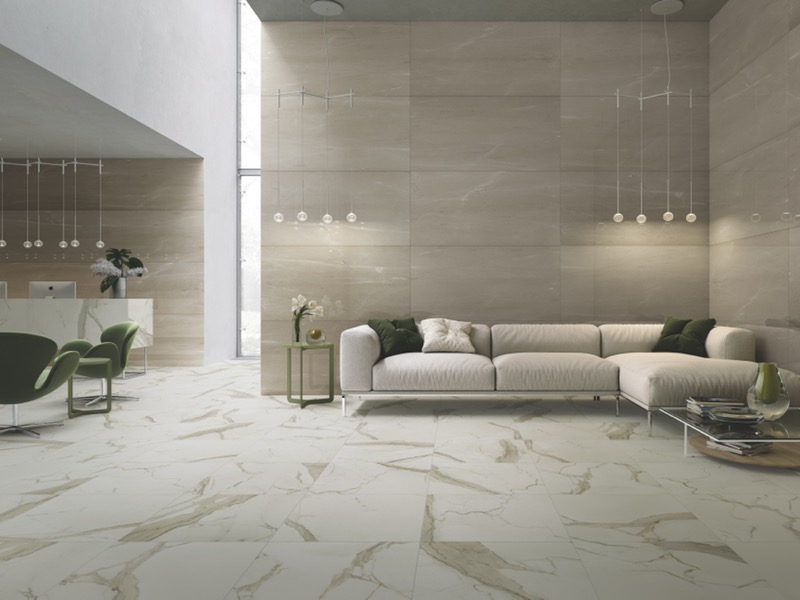 Why Choose Marble Look Porcelain Tiles
There are plenty of great floor choices available but it is very difficult to beat the marble look porcelain tile, here's why:
Porcelain tiles are a type of ceramic tile. The main difference is that it is created with a non-porous paste and the tiles are cooked at between 1200-1400 °C. That heat sets the tile and ensures it is solid. In short, it can't be easily broken and will last for many years.
It's worth noting that, because of the way it is made, these tiles are not good at absorbing water.
Marble look tiles look like marble, that's the whole point of how they are designed. Of course, they are significantly cheaper, allowing you to have the stunning look of a marble floor at a fraction of the price of real marble.
The porcelain tile mimics the lines of marble tiles, ensuring the floor looks great.
Marble look porcelain tiles are well suited to any location in your home. That includes the bathroom and kitchen where some flooring isn't generally well-suited. Marble look flooring is the perfect solution if you are trying to create a stylish bathroom but don't know how to achieve it.
Marble look porcelain flooring is non-porous. That means liquids will not soak into the floor, you can simply mop them up and, because they can't soak in, the likelihood of staining is very low.
The main condition is to clean any spill as quickly as possible. The floor is surprisingly easy to look after and will stay looking like new for many years.
Final Thoughts
While it can be hard to choose the right floor, once you have seen marble look porcelain flooring and realized how beneficial it can be, you will know that it is the right choice for your home.