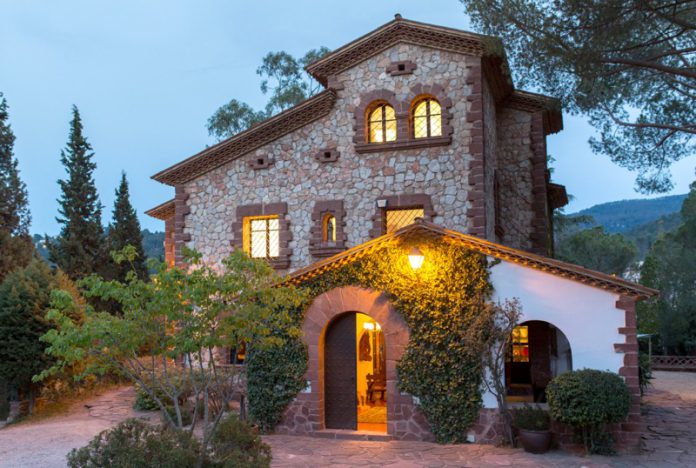 Movement to another country or expenditures in housing abroad requires thorough reflections.  First of all, you need to define where exactly you want to acquire your future housing. Whatever you choose, there are many factors to consider when purchasing a property.
You can purchase houses in Spain reasonably priced – so it is very profitable. You can purchase both a small apartment in the center and a luxurious villa right on the seashore. Perhaps, a villa is an ideal variant for you to quietly enjoy a pleasant life on the shores of the Mediterranean Sea. Having become the legal owner of the villa, you can spend your holidays here with your family or friends, or you can live here permanently.
Beauty sights, a rich cultural life, an abundance of opportunities – all this is the capital of Spain. Madrid's inherent features make it one of the most suitable variants for those who decide to move to Spain for permanent residence or simply acquire property abroad.
What are the pros and cons of the chosen place, what should be looked closely at, how is the situation in the property market – for all these issues better information is  requested. As any other place in the world, Madrid has its own special features, benefits and drawbacks.
Local charm
The title of industrial, financial, economic and cultural center of the country does not prevent Madrid from maintaining its authenticity. Some of the high streets of Madrid resemble more rural than urban. To appreciate the original Spanish atmosphere, you won't have to wander for a long time in search. In many old central districts, such as La Latina, Plaza Mayor, Chueca and others, you can see not only beautiful old architecture, but the way of life that has been preserved here for centuries – open-air restaurants selling squid and tapas right on the street. People relax and eat, talk loudly and laugh – that's the whole Spain.
You can walk around Madrid not just for hours, but for days and weeks. The abundance of beautiful buildings, interesting places and eye-catching sights makes this city an object of endless discoveries.
Like many other megacities, Madrid is said to be the city in which life is in full swing around the clock. And if we add the love of the Spaniards for life, their desire to live for today to the "rule of the metropolis", this place is clear not be boring. The activities to your liking can always be found here, whether it be cultural or just entertainment.
Madrid is called one of the most beautiful world capitals because of the local sights. Local museums are among the ten most visited in the world, and the ones that are not included in this top of the range are even more visited and no less interesting. You can relax in parks as if in the bosom of nature. And there are clubs, bars, restaurants and other places where you can have a fine time.
With the infrastructure in Madrid, everything is more than in  good order. There is a place to work, study, relax. A natural question arises – and how much does such a life cost?
Quality of life in Madrid and its cost
Unemployment in the capital is lower than in the rest of the country. There are many more job opportunities. The average salary of an average resident of Madrid is about a 1000 € per month. This is enough to lead the most ordinary lifestyle – to rent a house or to pay a mortgage, eat and dress normally, relax on weekends and holidays.
Compared to Barcelona, ​​the cost of living is almost the same.
What does a resident of Madrid get for the money he spends living here? Perhaps the living conditions here are much more attractive than in London. More sun, warmth, an abundance of fresh vegetables, fruits, seafood, clean air and a clear sky overhead.
Some disadvantages
The main disadvantage of Madrid is the sweltering heat in summer, when in July-August the thermometer rises to + 30-40 degrees Celsius. At the same time, the sea is not close by at all, and precipitation is rare. Winter here is quite mild – the average temperature is from 0 to -5 degrees. The snow not surprise for local residents – it happens here quite often. The tangible winds come to the city in winter from the Sierra de Guadarrama mountain range. But there are no off-season periods as such: winter is quickly replaced by summer.
If all of the above can scare some who are accustomed to milder weather conditions, then for others they will not only be quite acceptable, but they can even please.
Life in Madrid is much more expensive than in the south of the country in the smaller towns on the coast. And the rhythm of life in the metropolis will be appreciated only by its adherents. For those who appreciate calmness and regularity, solitude and closeness to nature, it is better to choose the Spanish coast. The cost of an apartment on the Costa del Sol and other seaside resorts can be significantly lower than in the center of Madrid or areas close to it. So, you can buy an apartment in Estepona, not far from the sea – 200-1000m, at a price starting from 180000 €.
Property in Madrid
Like in Barcelona, ​​the property market in Madrid is in full swing, demand exceeds supply, premium properties go through auctions, and simple housing always remains relevant.
Purchase of an apartment, house or villa in Madrid is a profitable investment. If you do not plan to live permanently, then there will be no problems with renting out. Moreover, the purchase of residential property in the capital of Spain is a great success, because the demand for it really significantly exceeds the supply. In September 2018, there was even an increase in the cost of rent by almost 20% per year due to this. The cost of renting a one-room apartment is on average about 880 € in the city center and about 650 € outside the center. The cost will depend mainly on the location of the apartment or house. Therefore, if we consider the spread of prices, they can vary significantly. One way or another, housing will be sold only with a good finish. After all, according to local laws, the sale can only be carried out if there is a complete order and proper appearance of housing. In addition, the quality of houses and apartments construction here is very high. A notary conducts a purchase or sale transaction, which ensures the security of this transaction. Notary services make up only a few percent of the purchase itself. Remember that the presence of a notary will allow you to calmly, legally correctly execute a transaction in a foreign country.
So, if the choice fell on Madrid, then the future property owner or immigrant should expect:
Difficulties with finding budget residential real property;
Unhindered resale of housing bought in Madrid in the future because those who want to buy a house or apartment will be found quickly;
Good rental income;
An interesting life in a large, developed in all respects and beautiful city;
Heat in summer and quite cold weather in winter;
Close acquaintance with the Spanish culture and full immersion in it;
Life in the rhythm of a metropolis.
Hospitable, sunny, hospitable beauty of Spain – these are opportunities for every taste. Whatever you choose, the realty agency Spain-Real.Estate is sure to select a suitable variant for you.
Reference:
Li, Dongxu, and Stuart A. Rice. "Some Properties of "Madrid" Liquids." The Journal of Physical Chemistry B 108.51 (2004): 19640-19646.