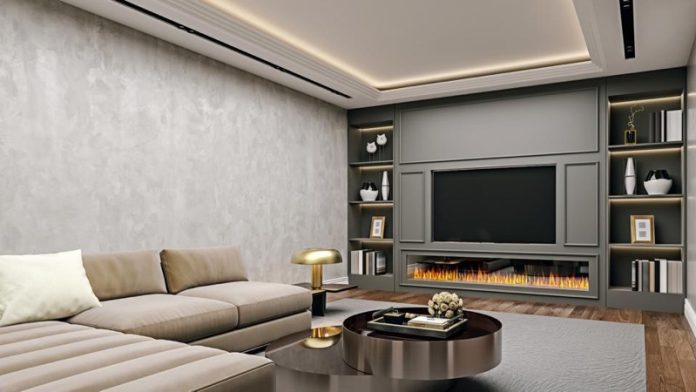 A basement is most often designed for added storage and house essential home utilities like hot water systems, heating systems, air conditioning units, and other major home appliances. However, a basement conversion presents the opportunity to create some much-needed space if you feel your home is getting a little tight on the elbow room.
The question is, when should you prioritize a basement conversion in your home? Read on to learn more about basement remodeling.
When to prioritize a basement remodeling
You may not have ever considered a basement remodeling, and maybe, your basement is already servicing its purpose ideally.
However, there may be times when a homeowner should prioritize a basement conversion in their home. Read on to find out more about basement renovation newmarket.
First-Time Homebuyer
Suppose you are a first-time homebuyer and have inherited a basement with your new asset. In that case, this is the perfect time to perform a basement remodeling right before you fill it with boxes of items that will never see the light of day again.
Let's face it; once those low-priority items hit the basement, they're there for a long time, if not forever.
A basement conversion does not have to be a lofty renovation. It could just be a systematic storage conversion. Investing in some solid modular shelving and purchasing some quality storage containers can turn your maze of cardboard boxes into an accessible, organized storage facility.
You may be amazed at how much stuff you can fit in your basement when it's well organized; it may even save you some shed space for more tools and toys.
You need extra sleeping quarters
When your family is in its early stages, you may find yourself with one or two young children in a two or three-bedroom house. This is fine in the early days, and your young kids may even be okay with sharing a room for years ahead.
However, there will come a day when those kids start to want more independence and privacy. A basement conversion could be just the thing to give young adults, or guests, somewhere else to stay when an extra bedroom becomes necessary.
Other basement conversion ideas
Sometimes as time goes on, an extra or spare bedroom is not the only reason to consider a basement conversion. As we grow, so do our needs, interests, and hobbies.
If you need to provide your home with some extra utility or entertainment areas, the basement is the perfect space for things such as:
Workshop
Craft or sewing room
Music room or recording studio
Games room
Home bar
Home theater and much more
A quick search for basement conversions online will present pages of unique basement conversion ideas worldwide, so you will not be short of inspiration.
You may be surprised how much you can achieve on a budget, and online marketplaces are a great place to look for cheap or free building materials. So, consider converting your basement into a functioning part of your home; it is the perfect way to expand your living space.
RooHome: DIY ideas for modern living
Are you looking for more great home conversion ideas? Then, follow us here at Roohome for all the latest home renovation and modification ideas.
We provide helpful content inspired by home builders from all over the world to inform and inspire, including ideas and tips for:
Apartment living
Bedroom ideas
Kitchen and bathroom design
Dining room inspiration
Living room ideas and much more
We are finding new ideas all the time, so subscribe to our page to stay up-to-date with all the latest trends in architecture, building, home design, home renovation, and modern living.