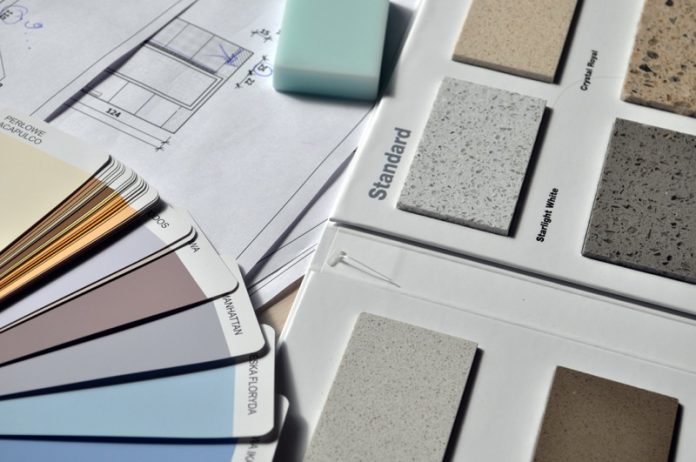 Are you stuck living in a space that no longer brings you any joy? Well, redoing your room does not have to be a hassle.
No matter what your budget is, you will be able to add a few elements that could change the look and feel of your room entirely. Here are some tips that could give you some ideas.
1. Change the Layout
Short on the budget for a redesign? Perhaps, the most significant change you could bring is to move around the furniture. Altering the layout of your room can give it a whole new look.
While doing this, you can also consider removing some of the unwanted items and making the most of the functional space around. For instance, if you are a student, you might want to put your desk next to the window, where you can make the most of the natural light available. Exposure to natural light can help you focus, whether you take academic paper help by WritePaper or studying for a test. It would also be nice to get rid of any distractions in the room, depending on its specific purpose.
If your room feels more spacious and less cluttered, you will feel much more refreshed.
2. Change the Linens
If the textile in your room does not go with the color of the paint, it could feel wildly clashing. Even within a small budget, you would be able to change the linens of your room and add a fresh look.
Switch up the bedding and pillows, and add some textures. If you are unsure which color to choose, you can always go for white. You can then layer it with pillow covers of different tones that go with the rest of the space. You might also want to get new cushions that give your bed a plush hotel vibe.
Similarly, you should also pay attention to the curtains you use. Light and white-colored sheer curtains can bring in more light during the day. Add dark foldable blinds to cut off the light at night.
3. Repaint the Room
If you have the budget to repaint the room, then this would be the easiest way to switch things up. If your pet chewed on some corners, it's time to update your wall color. Of course, as we noted earlier, bear in mind that the paint should go well with the rest of the furniture as well as the furnishings.
We would suggest that you stick with a color palette that suits your preferences. You can find inspiration for color palettes by doing a quick search on the internet. If the room is small, it would be best to use light colors on the walls and ceiling and use dark tones to accentuate the space using furnishings and accessories.
4. Upgrade a Single Wall
Sometimes, adding an accent wall to your room can change its entire ambiance. You can paint a wall a different color, making it the focal point of the room. If you are altering a bedroom, you might want to choose the accent wall to be the one behind your bed.
Alternatively, you can also choose to change the wall opposite the doorway, so the attention goes to that wall as soon as you enter. Instead of merely changing the paint, you can also use wallpaper that might add more character to the space.
5. Upcycle Your Furniture
While it might be an expensive move to get new furniture for a room, however, what you can do is try to upcycle what you already have. Sometimes, adding a fresh coat of paint to a piece of furniture can make it look new and vibrant. Moreover, there are plenty of DIY projects you can undertake in order to spruce up your furniture.
Alternatively, you can also try to buy second-hand furniture at relatively low costs. You might have to scour through Facebook marketplaces, thrift shops, and even craigslist, but you might just hit the gold with some unique pieces that you can paint to your liking.
6. Add Storage
Another reason your room might be congested could be that there is insufficient storage space. This can also lead to clutter. What you want is to think of storage options that are hidden or camouflaged.
For instance, you can try adding a whole new wardrobe that aligns with the wall. Full-length wardrobes might make your room feel smaller but will eliminate the clutter. You can also try adding storage under the bed, which will keep things out of sight. By adding rollers under baskets, these storage options under the bed will also be easily accessible.
The idea is to make sure that everything has a specific storage place and, more importantly, that you put them where they belong. This will not only help to keep your room clean but will also make your life easier, especially when you are in a hurry.
7. Pick out New Lighting
There are so many varieties of affordable lighting options out there. In other words, it would be a shame to still keep using the standard cream lamp shade for your bedside table and for your desk.
Instead, switch it up for something eclectic with designs and brighter lights. You can also try to change the position of your light. For instance, if you had wall lights, you could instead look for a tall floor lamp or even a pendant light that hangs from the ceiling.
8. Hang Artwork
Prints are another brilliant yet cheap way to decorate your room. You can turn an empty wall into something creative and stylish by choosing a variety of prints.
Depending on your taste, you could choose a single large print or even do a gallery wall with a collage of different prints. You can also turn postcards, wallpaper samples, or even magazine pages by choosing a good frame that goes with it.
The best way to get started with changing your room would be to get rid of unwanted things. Once you do that, you will know how much space you have and what new things you need to bring in. The decorating part comes after it, and that is when you can get creative.
Reference:
Von Falke, J. (1879). Art in the House: Historical, Critical, and Aesthetical Studies on the Decoration and Furnishing of the Dwelling. L. Prang.