The kitchen is the pride, joy and heartbeat of many homes. In fact, it's one of the areas homebuyers care about most. A huge majority of homebuyers indicate that having an open floor plan between the kitchen and another space in the home is absolutely essential in their home-buying decisions. This really shows that buyers still want the kitchen to be their center of their living spaces. It makes sense, though — with an open floor plan, you can easily multitask. While cooking, you can still participate in game night, help the kiddos with homework, chat with your guests or catch the nightly news.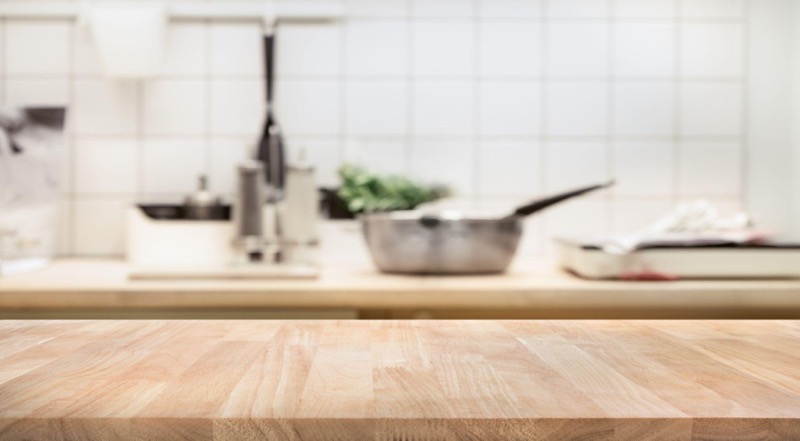 An open floor plan is just one of the many ways you can create a beautiful and functional kitchen. From installing soft-close kitchen cabinets to bringing in recessed lighting to your space, here is your ultimate guide to creating the kitchen of your dreams — practical and stunning, all at the same time.
Choose a Durable Flooring
Flooring is a huge part of a kitchen design. It's important that you place durable flooring into your kitchen space because it's a frequently used area of your home. Luxury vinyl flooring is a great option for kitchen floors! It's scratch-resistant (perfect for when the puppers are running to their food dishes), moisture-resistant and usually much less expensive than other flooring choices, like hardwood or tile. If you're looking for a wooden-look, modern day vinyl flooring comes in a plank option, where the planks click together for installation and look just like hardwood. You can even find different stains that match your design aesthetic!
Figure Out Your Design Style
The style you decorate your kitchen space with will guide you in creating a beautiful and functional space. There are lots of different styles out there, each with their own unique features!
Farmhouse: One of the most popular styles of kitchen designs is the farmhouse kitchen. Big, bright, open and airy, this design style is often marked by white cabinets, butcher block countertops and a huge single sink. In fact, the farmhouse sink is the cornerstone of a farmhouse kitchen design — and it's also one of the most popular sink options, according to homeowners.
Industrial: An industrial kitchen design is sleek, modern and can sometimes feature pops of color in the cabinets or island. Stainless steel is the preferred metal for finishings in the kitchens here since it tends to look good with the exposed brick walls of many industrial lofts. Red, blue and green are all popular cabinet color choices for industrial style kitchens!
French countryside: A much softer kitchen design style, the French countryside pairs simple designs and colors with other decor that could only be described as "pretty." Florals feature a lot here, as to classic, traditional and vintage pieces.
Retro: If you own an older home, a retro kitchen might just be the design style for you! Many homeowners will actually restore the original kitchens to their former glory, using older appliances and color schemes in their retro kitchens to really make it feel authentic and unique.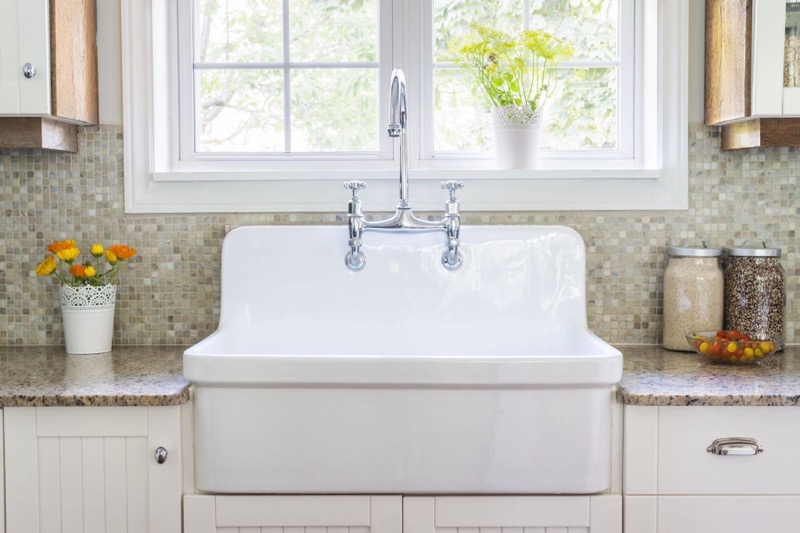 Focus on the Finishings
The hardware you choose for your kitchen design can really help to create a beautiful and functional kitchen. The finishings of your space should look like they came from the same collection, even if you got them all from separate places.
Swapping your kitchen hardware is also a simple trick for homeowners making changes on a budget. You can still have a beautiful space, even without a $50,000 budget! Brass cup handles or even glass knobs can all make a kitchen design feel elevated, without you needing to replace all the cabinets or putting in new appliances.
Practical Is Always Best
When designing a beautiful and functional kitchen, ask yourself whether or not you have use for that item. Is the cost of rerouting the plumbing so you can have a kettle faucet worth it to you? What could you put towards your dream kitchen design with that money instead? Do you need to have a grill pan on your stovetop, or do you already have an electric grill that's still in great condition? Practical is always best because it saves you time and money. Any homeowner will tell you that the practical outweighs the convenience.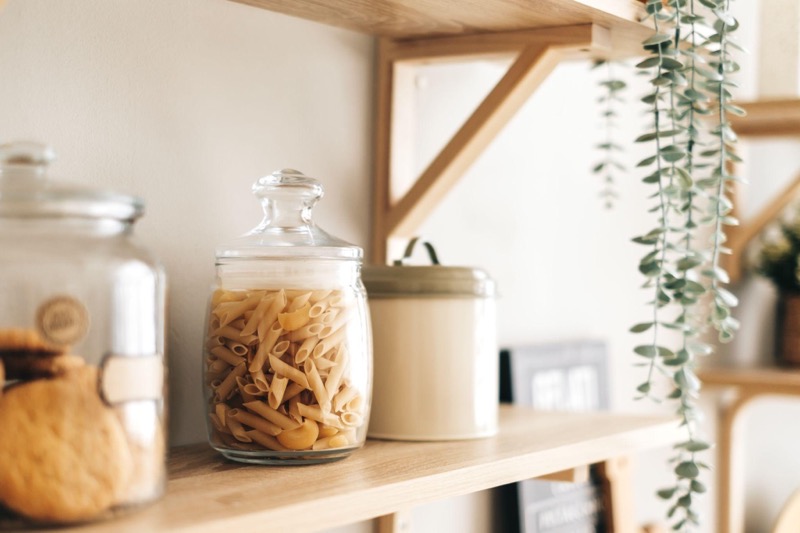 Decide on a Layout
A functional kitchen is one that's laid out well. Set the fridge into the wall to save floor space. Install a glass rack under your upper kitchen cabinets to store stemmed glasses and mugs. Make sure the dishwasher is next to the sink. Install the microwave above the stove. These are all things you can do to create a functional kitchen. If you are still unsure and cant seem to decide on the layout its well worth consulting with a professional kitchen designer.
However, if you don't have it in your budget to make major shifts in your kitchen layout, then go with what your budget will allow. No sense wasting money! A good kitchen layout is one that doesn't cause you a headache. A kitchen that comes in under budget should ideally help you feel much more at ease!
Give Your Island an Edge
The kitchen island has become the center of every beautiful and functional kitchen design. For many homeowners, this space doubles as a dining room table or even a bar. Give your kitchen island a hanging edge so that your guests have more space to eat, you can lay out food easier and you can use it as your workspace if needed. While the island might be located in the kitchen, it's also a multifunctional item. Because it's so versatile, it's important that you focus some money and time towards choosing the right one.
The Bottom Line
What's important about your kitchen design is that it's yours. If the design meets your needs, stays within budget and is functional for the overall space and your family, then what's not to love? Avoid the comparison game and take pride in your kitchen design!