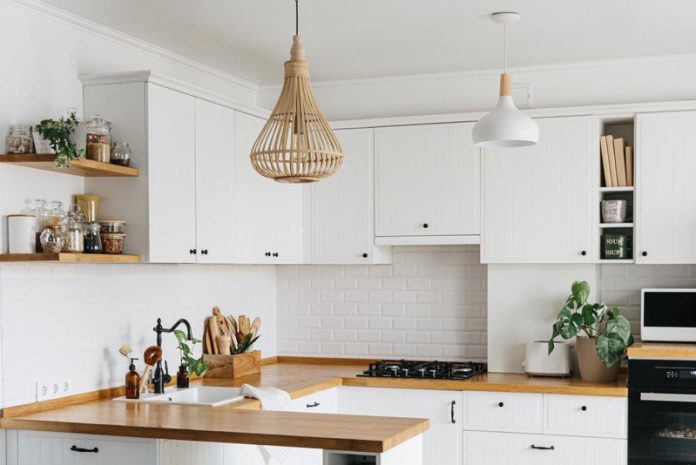 Open concept kitchen cabinets are a trend these days and for good reason. People are looking for more simplistic yet appealing ways to design their kitchens because as we all know kitchen storage spaces can be really disorganized and chaotic. We'd have to allocate at least an hour or two or even more to declutter pantries and arranged the cutlery in our cupboards and drawers. Open shelving kitchen cabinets, on the other hand, solve that problem. Open kitchen cabinets with no doors leave you with no choice but to keep all your cutlery organized. On top of that, open front kitchen cabinets look very sleek and modern.
Whether you're planning a complete revamp or just want to freshen up your kitchen, these kitchen shelving tips and ideas can get you started.
Open Shelving Upper Kitchen Cabinets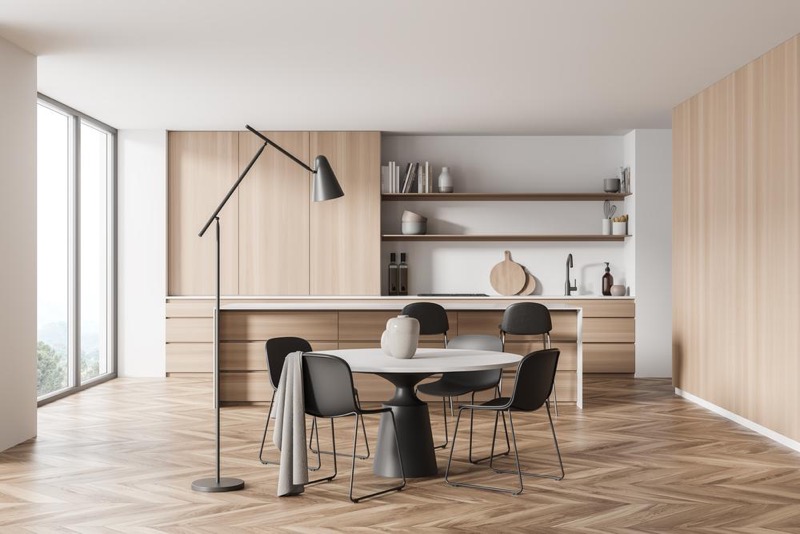 To create open wall kitchen cabinets above your counter space, cut a portion of your old traditional cabinetry and divide them proportionally. Leave one area open while the other half-closed. Open shelving above kitchen cabinets is a challenge especially if you have existing cabinetry. You have the option to keep the cabinets as it is or customize them or, if you have extra wall space in your kitchen, designate that area for your kitchen wall cabinets with open shelves.
Open Lower Kitchen Cabinets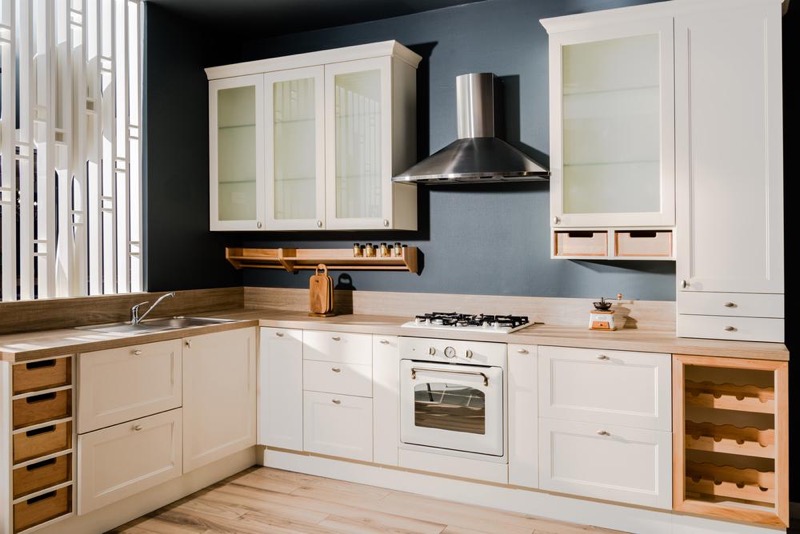 Kitchen base cabinets with open shelves are less common than open wall kitchen cabinets. However, this does not make open base kitchen cabinets less charming and functional than the former. This type of open shelving for lower kitchen cabinets is typically seen in the farmhouse and rustic chic kitchen interior styles. If you're familiar with the cottagecore vibe, country home aesthetic, and traditional kitchens in the Italian country setting, you can pretty much visualize the charming and exquisite aesthetic of having these open shelving features in the kitchen.
Open Kitchen Cabinets Ideas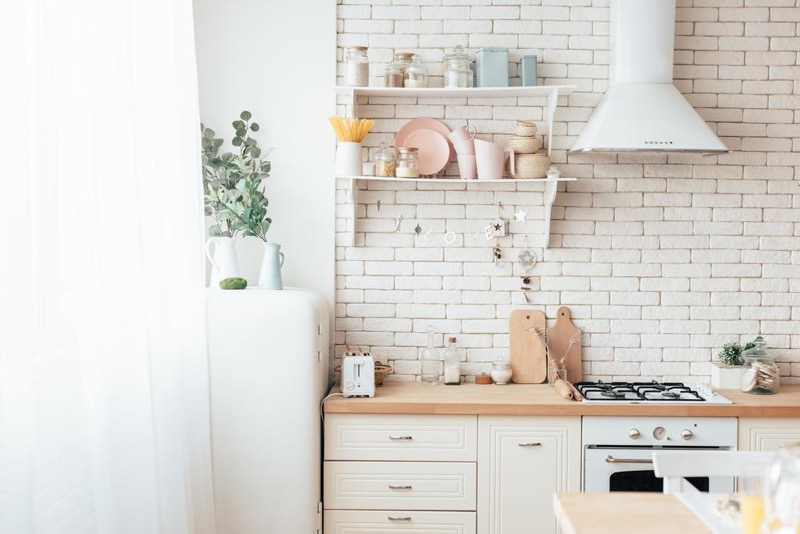 Now that you know that you can create open shelving in both the upper and lower part of your cabinetry, let's take a look at some design ideas for open kitchen cabinets with no doors.
Rustic Open Kitchen Cabinets
In a farmhouse-style kitchen, floating shelves are frequently built of stained or salvaged wood, which looks fantastic in almost any area. The natural appeal of the wood adds to the rustic charm of the kitchen. So, if you plan to go rustic with your interiors, look into your backyard or garage and see if there are wood planks you can salvage to create your open rustic chic shelving.
Farmhouse Kitchen Open Cabinets
Because of its simple form and brilliant hue, white shaker cabinets are an excellent choice for farmhouse kitchens. Natural elements, a white backdrop, and vintage décor are distinguishing elements of a farmhouse kitchen. Vases, bowls, glass jars, and other vintage décor look beautiful on an open shelf in a farmhouse kitchen. Open kitchen cabinets are also much more convenient than cupboards with doors, allowing you to store all of your cookware within easy reach.
Open Kitchen Cabinets With Baskets
If on the other hand, you want a kitchen cabinet but find it a chore to always keep your cookware organized, you can place them in baskets made of natural fiber and put the basket on the open shelves. This style is best incorporated in laundry areas/rooms, bathroom and vanity, and kitchens as well.
Open Glass Kitchen Cabinets
One disadvantage of having open shelves is that the cookware and other utensils are exposed to insects and dust. This means you have to keep them in check to ensure that dust is not accumulating on the nooks and crevices of your cutlery and other décor. To solve this problem, another alternative is to utilize open glass kitchen cabinets. Glass cabinets are transparent so you can still use the shelves to display certain decorations and accessories without having to worry about dust.
Open shelving makes your kitchen warm, welcoming and homey. However, keep in mind that while it looks great in minimalist and contemporary settings, there are also downsides to having open cabinets. Make sure that you know this before fully incorporating the style in your kitchen. If you're going to use open shelves, the objects you should put on them must be carefully selected.