Roohome.com – Is your kitchen not too big? You do not have to worry about the design of the narrow kitchen, because of the narrow kitchen you can also design it into a kitchen look spacious. Ideas for designing the narrow kitchen design is not an easy thing. Designs of Arclinea provides the best solution for those of you who have limited space. Arclinea combines aluminium the designs offered. Look at a simple kitchen with aluminium design by Arclinea below.
Simple Kitchen Design For Small Space by Arclenia
Has a narrow kitchen does not mean you can not get inspiration design for your kitchen at home. We are also free to design kitchens with limited space. To make the room seem more spacious, try to set the distance for the placement of furniture and other items. Not be too close together. Adjust the position where such goods. Use a transparent glasses door in order to create the impression of more space it is good for your simple kitchen design for small space.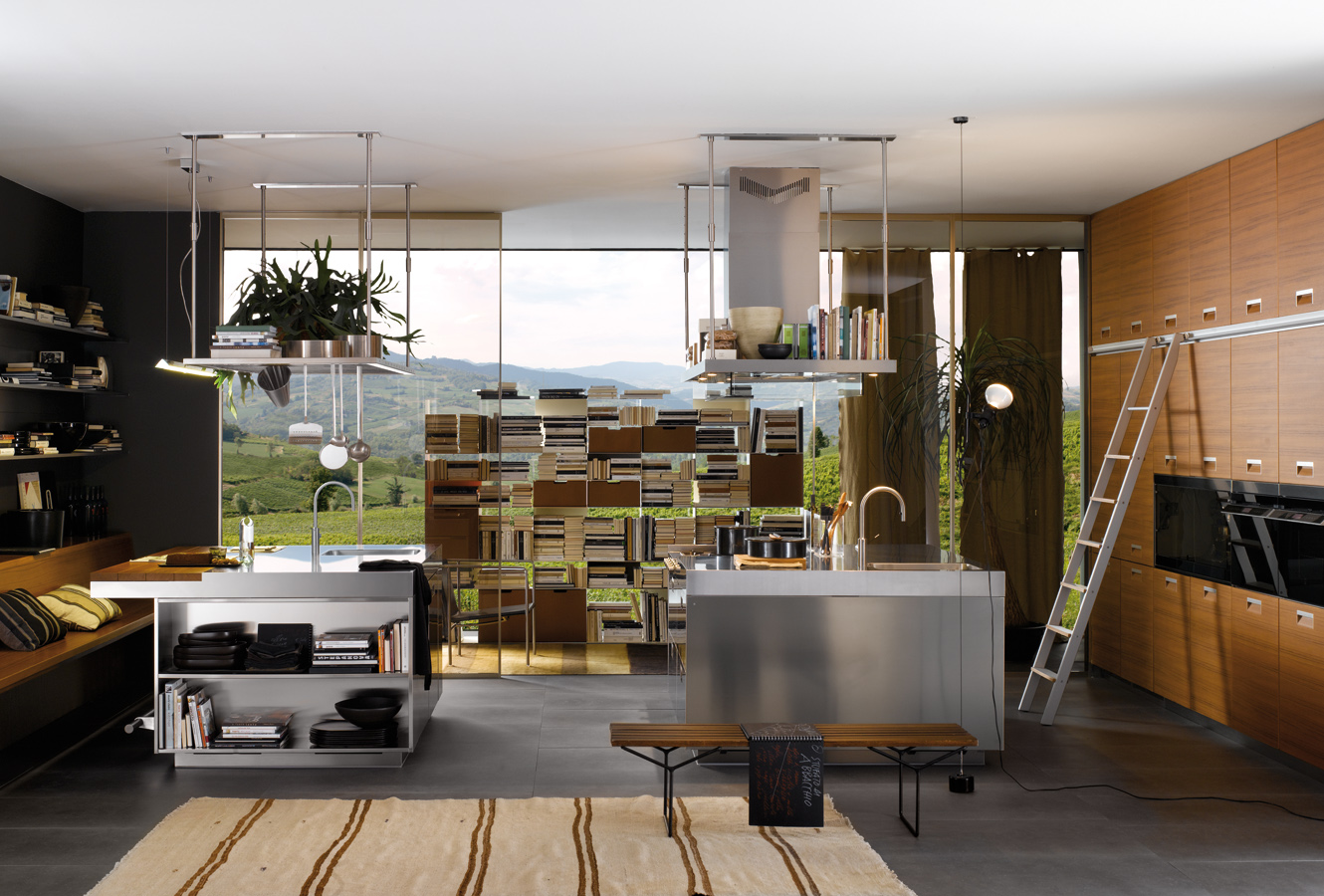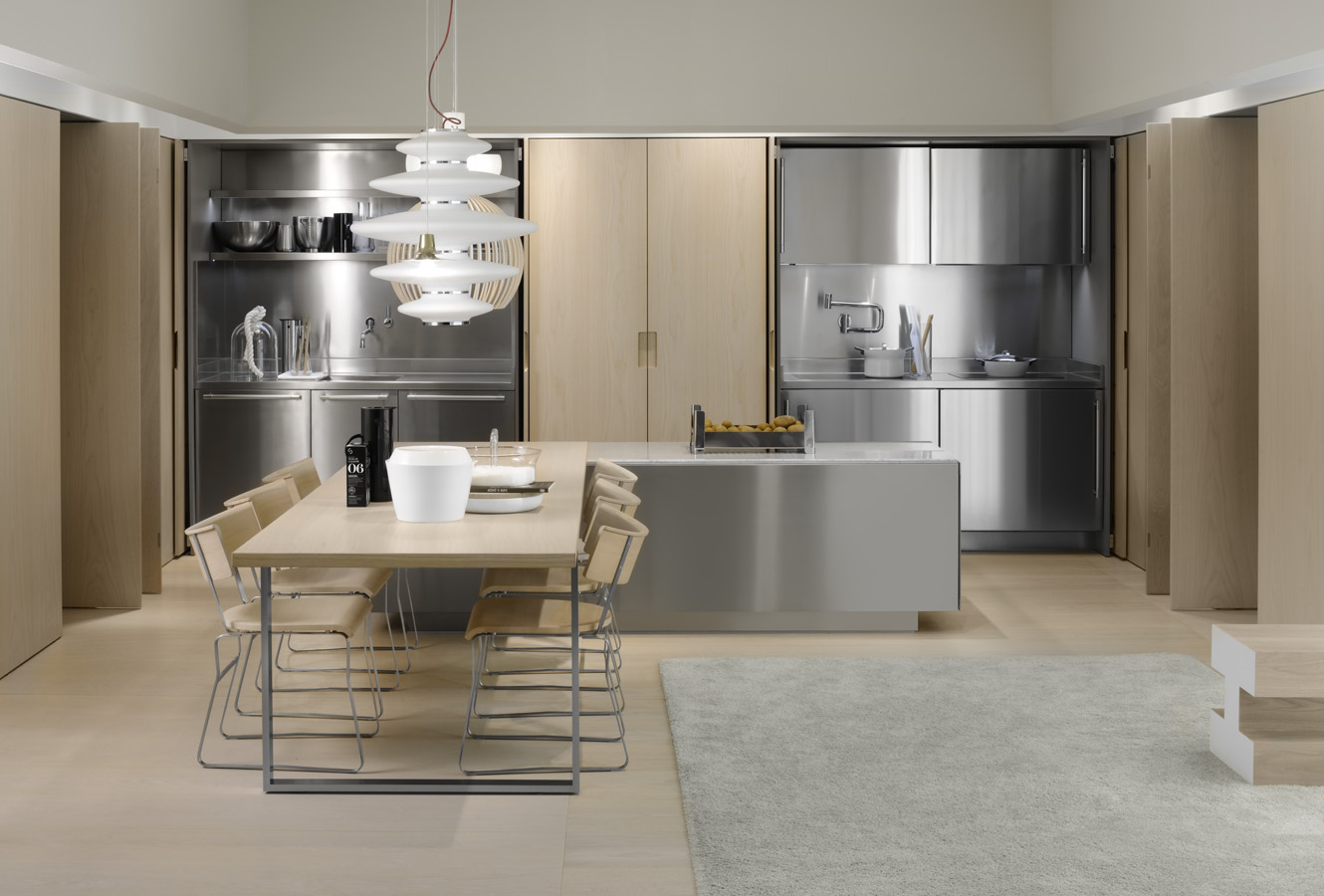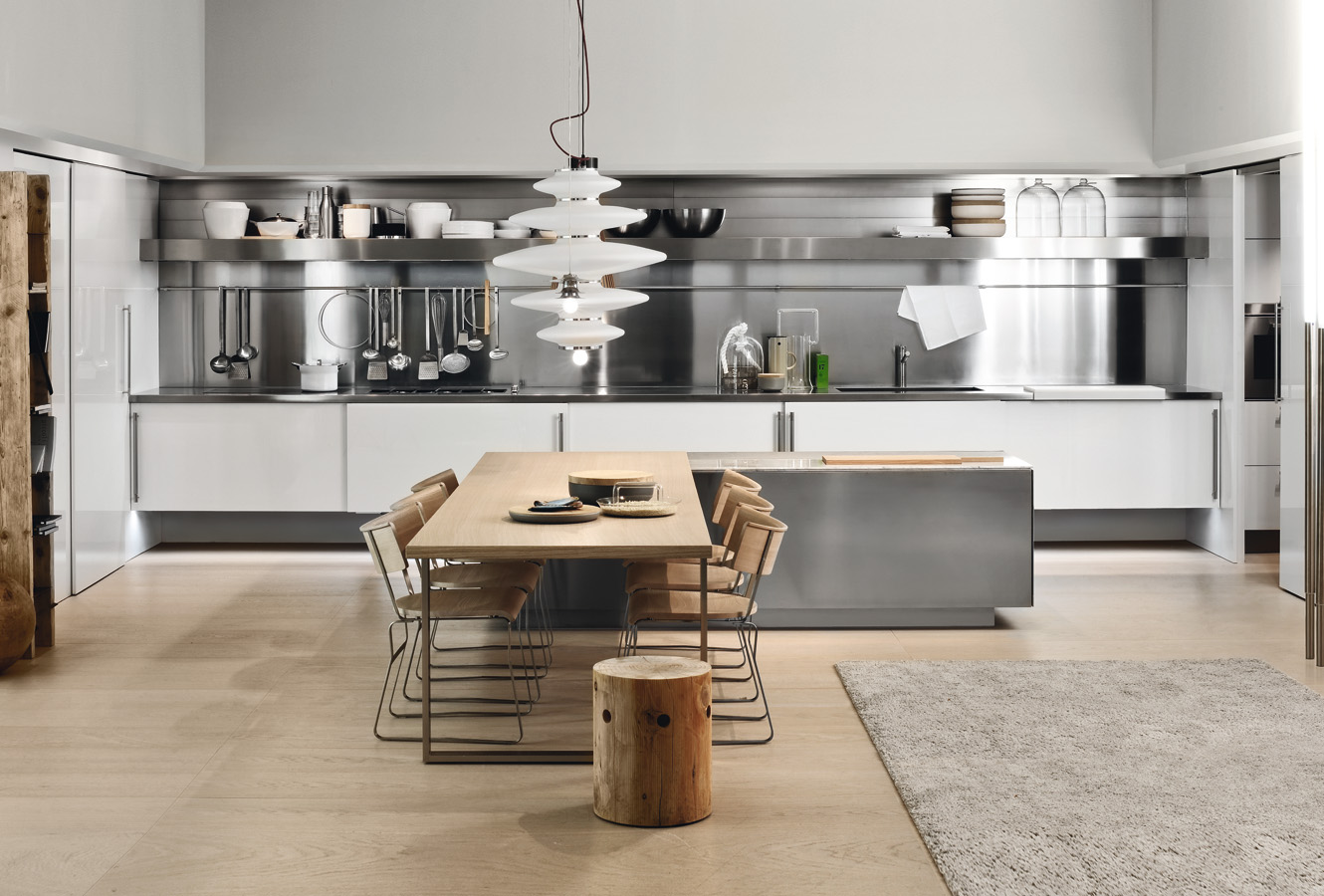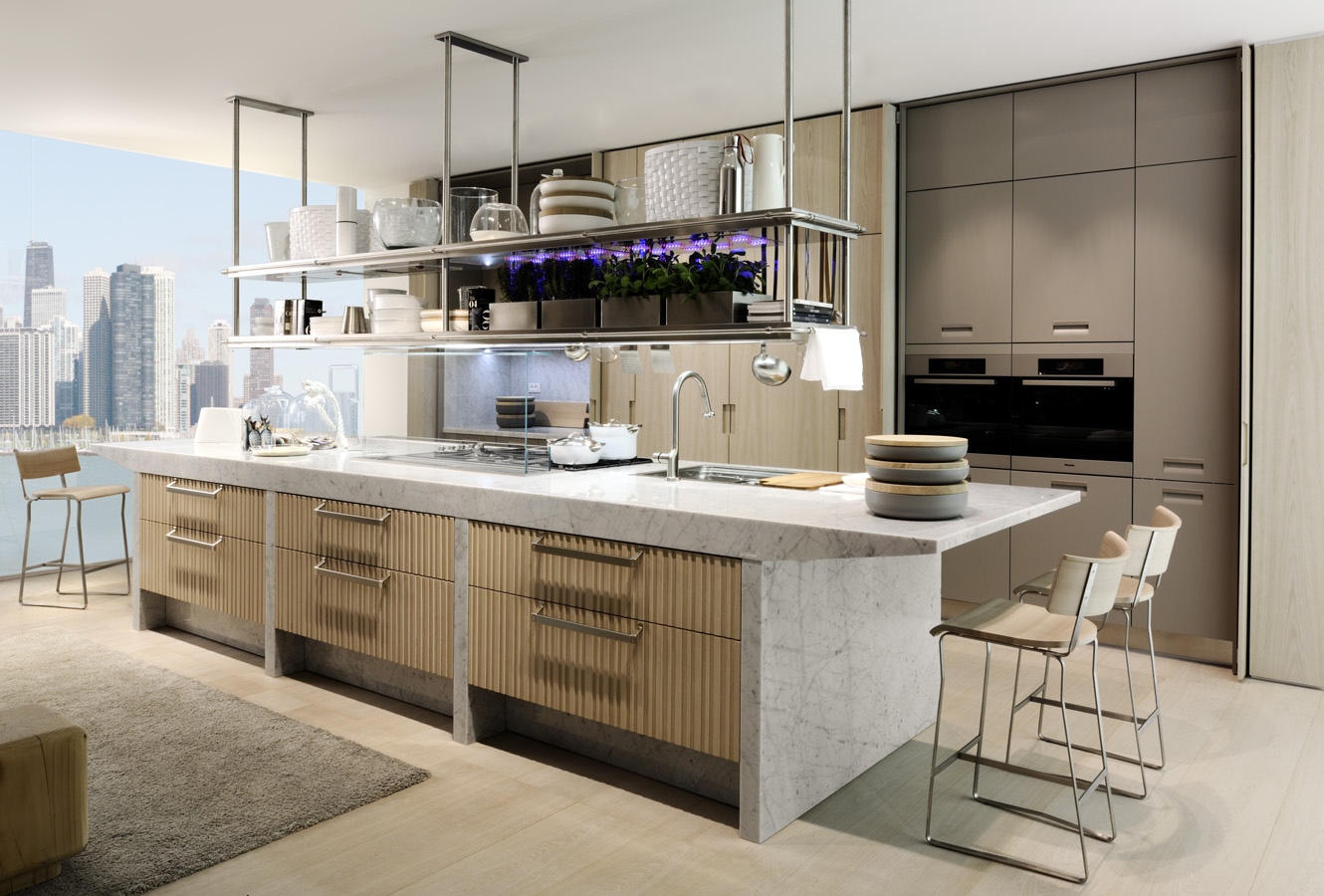 Simple Kitchen With Aluminium Furniture Design By Arclinea
If you are confused want to design your home kitchen with the idea of what it is. Kitchen design using aluminum furniture can be the best alternative. Ranging from the sink and cupboards above and below, and the main cook table can all use aluminum. You also specify the color option that corresponds to the concept of the kitchen you want. Suggested matching colors used for aluminum which can choose the color of dark gray or gold and silver. Elections aluminum design will provide an elegant reflection effect.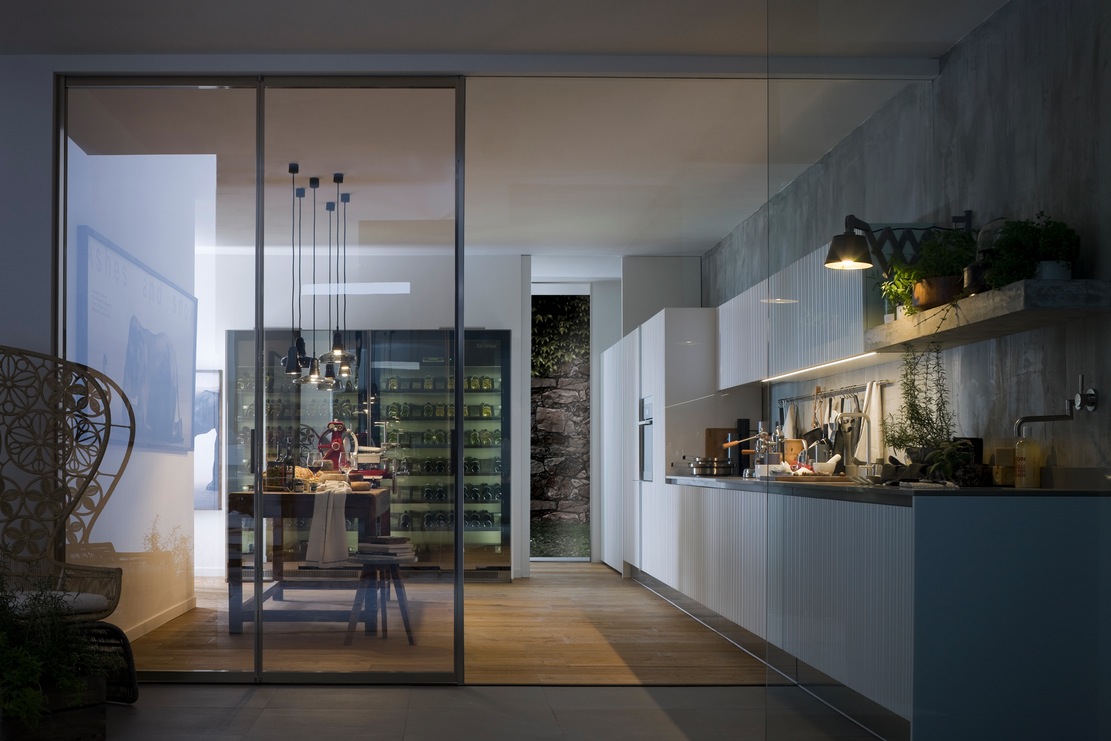 Planks cabinet and the table are also good to combine in your simple kitchen with aluminium furniture.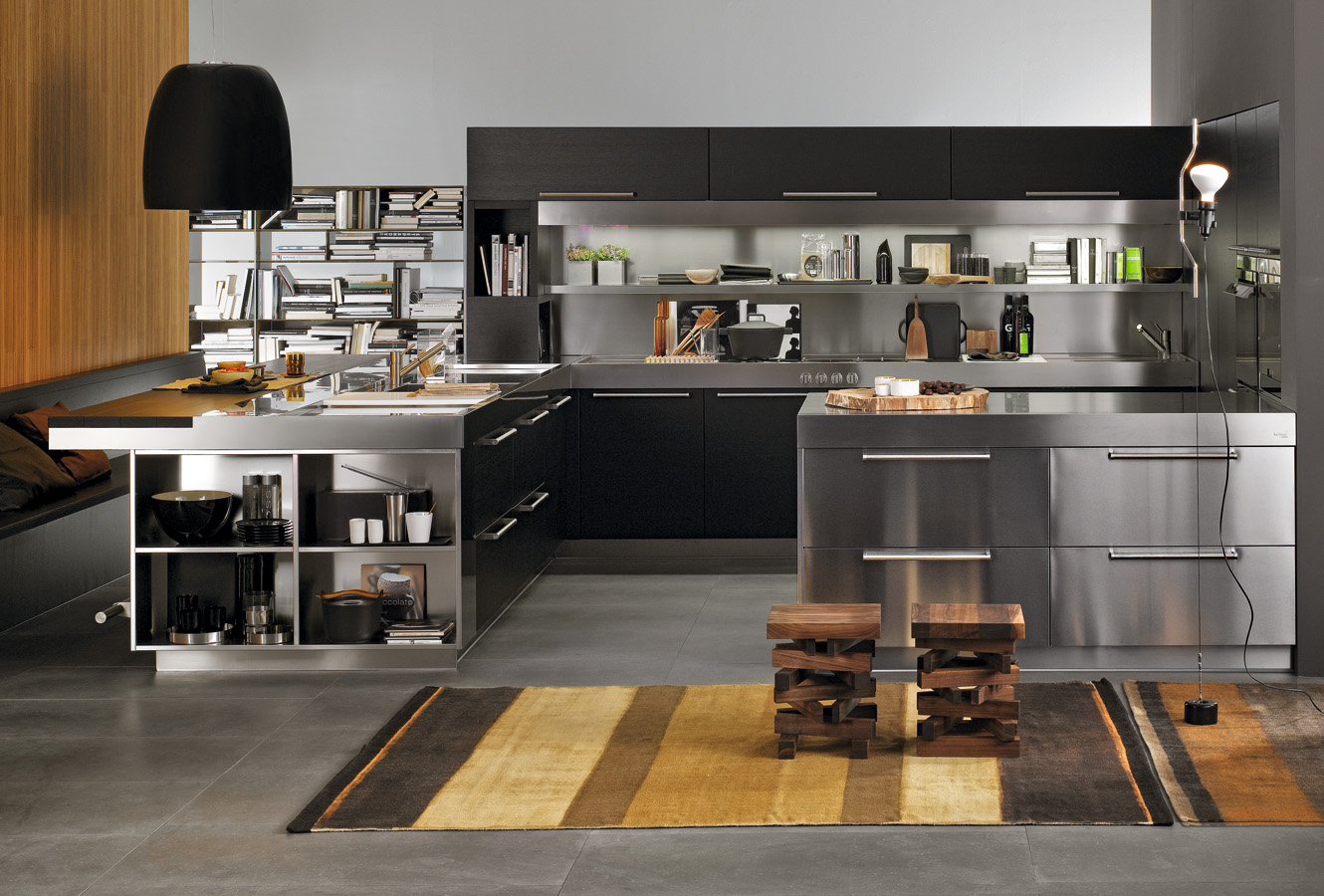 The placement of kitchen tools in the drawers and shelves that have been provided. The dark gray color on the aluminum furniture looks elegant even though the shape is very simple. kitchen with a theme like this is suitable for young couples. Why? Because the design is not too fancy with the size of the room is minimalist.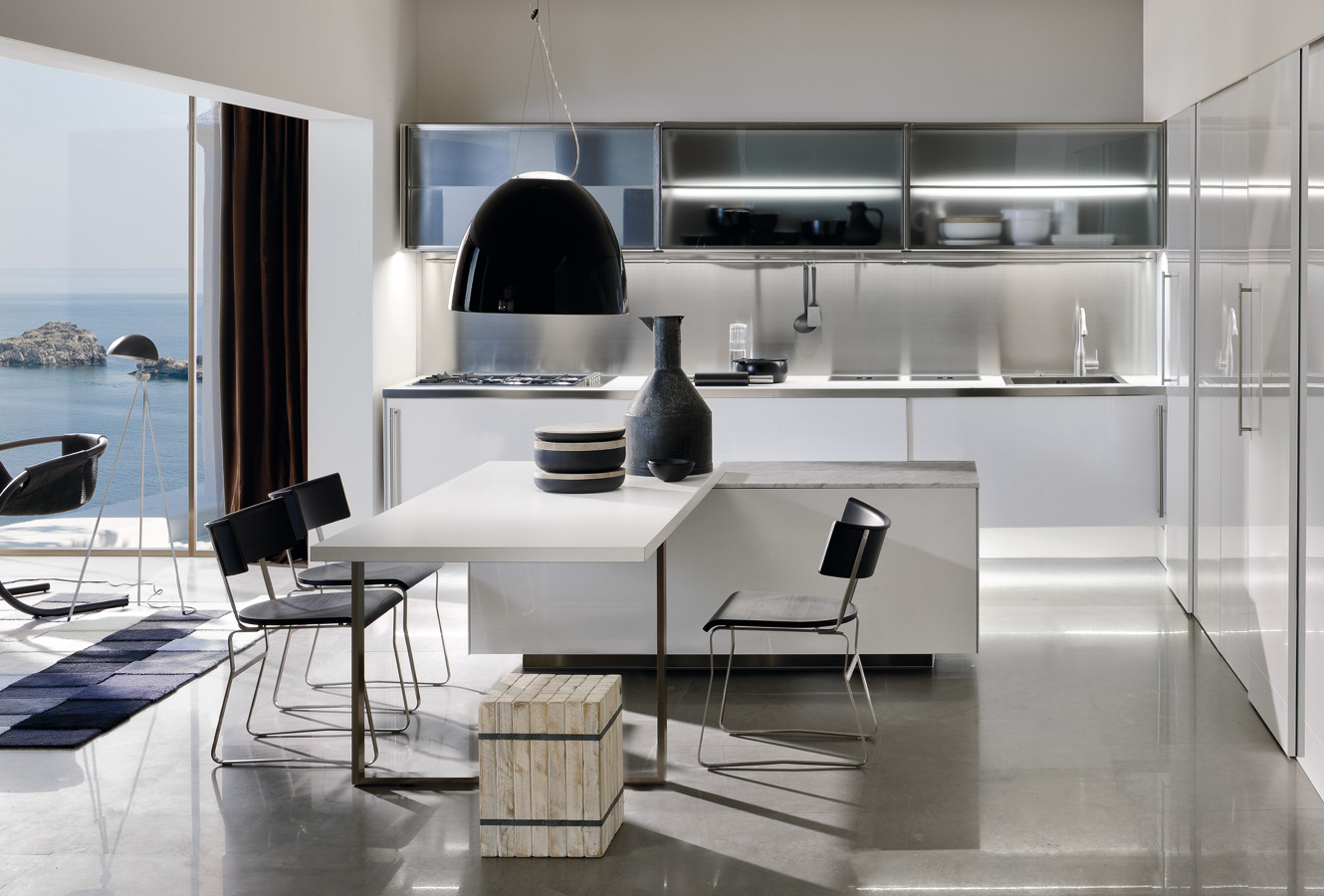 Combine design ideas that you want with the kitchen equipment that you already have. Do not need fancy as long as you can make it more attractive and looks incredible. Use simple kitchen design tool in your simple home interior design kitchen. Now Simple kitchen designs by Arclinea will give you more inspiration to create it.