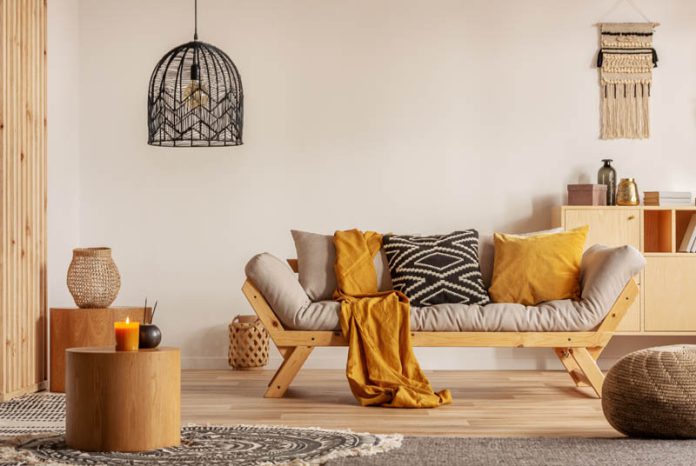 How we decorate our house says a lot about our personality. Interior decor plays a key role in converting a house into a home. Some homeowners put a lot of effort into making their living spaces welcoming and cosy for friends and family alike. There are several ways to achieve this goal, be it warming up window treatments or installing soft lights, every element puts a feeling of warmth and makes your house looks more inviting. In this blog, we will explore an unconventional way to upgrade your home aesthetics using a buckwheat pillow. Let us see how swapping your regular cushions with buckwheat pillows can liven up your home decor.
What is a buckwheat pillow?
Buckwheat pillows are gaining steady popularity as they provide the right amount of firmness and support to our bodies. These pillows are made of buckwheat hulls, a natural renewable substance found as the outer shell of buckwheat seeds. They are hypoallergenic, meaning they are free from any chemicals or pesticides. It is their incredible contouring properties that make buckwheat pillows stand out from other types of pillows, allowing them to perfectly fit one's head and neck while sleeping.
Here are some ways how a buckwheat pillow can cosy up your lovely home:
Promotes healthy sleep: Imagine getting to your home after a hectic day at work and laying down only to toss and turn uncomfortably on your bed. Upgrade your ordinary bedding with superior comfort by integrating buckwheat pillows into your bedding. Apart from providing the utmost comfort, they are also a pleasant addition to your home decor. Additionally, you can also invest in a buckwheat neck roll pillow for a cosy, good night's sleep.
Goes along with any aesthetic: Whether your living room theme is chic, boho or minimal, a buckwheat pillow can fit into the aesthetic effortlessly and complement it with its own unique style. Your guests will gush over this beautiful addition to your living space. You can always mix and match or go for several buckwheat pillows instead of just one to make the ambience cosier and inviting.
Adds a refreshing touch: Buckwheat pillows bring in a fresher and relaxing vibe to your house. Paired together with the right furniture, these pillows can knock your home decor out of the park. To achieve a rejuvenating, cooling vibe, you can consider ditching bright and vibrant colours and go for classic whites and pastels instead. Along with the classy pillowcases, you can also use macrame throws and rugs of the same colour palette.
Blends in with other fabrics: If you're a home decor enthusiast, you would agree on how tough it is to pair together two completely opposite fabric elements and blend them into your overall aesthetic. With classic cushion types like buckwheat, you don't have to think twice before pairing them with any fabric variety. One of the best properties of a buckwheat cushion is that it seamlessly blends into any kind of fabric and still manages to stand out.
Bottom line
It may seem like a challenge to transform a dull and monotonous living space into a livelier and classy one. But you can try to jazz up the space using unconventional methods. Originally used only in bedrooms or as travel essentials, buckwheat pillows can be used in more ways than one to add a refreshing touch to a dull space.