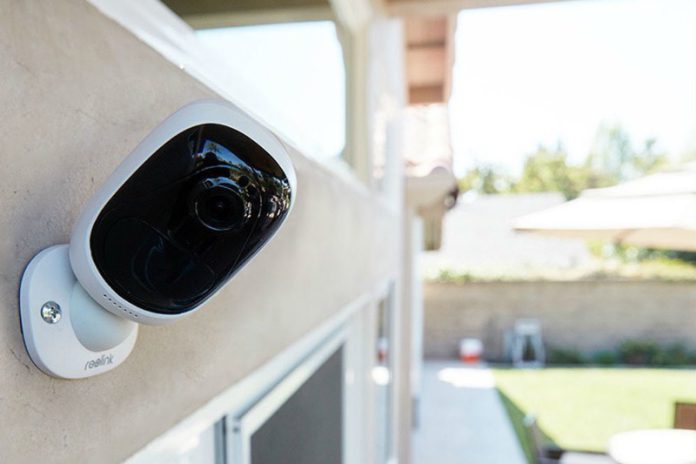 Outdoor cameras are a great way to ensure the security of your home. Outdoor cameras allow you to monitor your home and stay safe. In case of a burglary or intruder, an outdoor camera will ensure that you have evidence to catch the culprit.
In order to make proper use of an outdoor camera, it is essential for you to place your camera in a good spot. A good spot should give you maximum and clear coverage of an area. However, you will have to decide the best place for your outside camera based on your needs.
Types Of Outdoor Cameras
There are a lot of new outdoor security cameras on the market now. Let's look at the different types so you can make an informed choice.
Box Style Camera
A box-style camera is the most basic type. It is shaped like a box and is a standalone camera. It comes with a variety of lens options which makes it a versatile camera. It is also a good option if you are looking for an outdoor camera.
Dome Security Camera
As the name suggests, these cameras have a dome shape. They have a compact size and are often unnoticeable if installed properly. They are a great way to full-proof your house against intruders. However, these cameras are usually used indoors since they do not have a great range.
Bullet Cameras
These cameras are great for monitoring a specific area. They have a slim and cylindrical design. They are a popular option for monitoring entrances and other small areas. You can also rely on bullet cameras in low-light areas.
C-Mount Cameras
These cameras are advanced models. They have a detachable lens which you can change according to your needs. C-mount cameras also come with a special lens that gives you an amazing range beyond 40 feet.
Day/Night Cameras
These cameras are a great option for 24/7 surveillance. They operate well in both sunlight and low light; this makes them a great outdoors option. They also come with a wide range which makes them versatile.
Varifocal Cameras
These cameras are great if you want high-quality images of the area you are monitoring. They also have a feature that allows you to zoom in and out without ruining the quality of the image.
Factors To Consider When Choosing An Outside Camera
Night vision technology: Through infrared technology, night vision is possible, which helps increase visibility in darkness. An outdoor camera should have night vision and a range of at least 30 feet.
Video Quality: If you are going through the hassle of installing a security camera, make sure it can capture details in good quality.
Accessible storage: Make sure the footage is easily available to you, whether it is local media storage or cloud storage.
Sound detection: This is a great bonus feature. It gives you extra security as it can trigger a recording even before the camera registers anything.
Where Is The Best Place To Put An Outside Camera?
The ideal place for your outside camera depends on a number of factors. First, consider which areas you want to monitor. Most outdoor cameras are used to cover entrance points, driveways, sheds, and garages.
Make sure the camera is high enough. This will ensure that it gets a wide view and that it is not easily accessible to the burglar, or else they might be able to easily smash it. However, if your camera is too high, it might not be able to capture images clearly.
You will also need to ensure that the spot you pick has a power source nearby. In case you do not already have an outdoor power source, you can either get one installed or drill through your wall and access an indoor outlet.
Another important aspect to consider is the level of range you want. If you are just monitoring your doorway or main gate, then you can simply place the camera on top of your door. If you want to monitor a wider area, you might have to place your camera strategically to capture the entire area. Alternatively, you can purchase a camera that rotates.
Final Thoughts
According to a study, 81% of burglars enter from the first floor, so you should cover any entry points and monitor both your ground and first floor. A well-placed outside camera can help prevent burglaries and intruders.
Therefore, make sure that you place your camera in a suitable location. If your camera is placed too high, it may not capture images effectively. And if it is too low, a burglar might easily smash it. You need to pick a place that is the right height and near a power outlet.