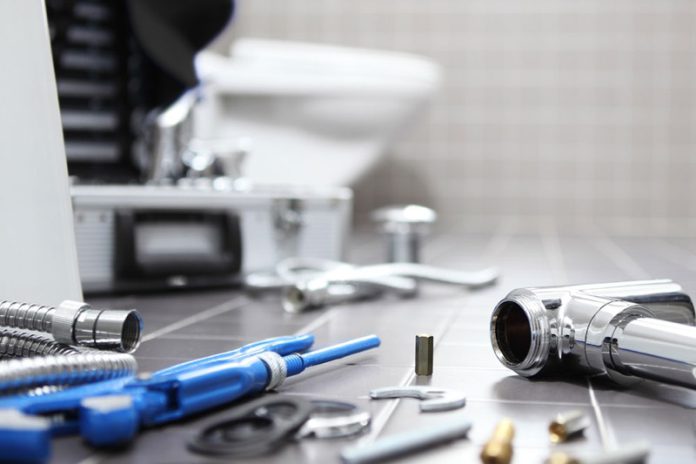 It is common for homeowners to take on plumbing repairs themselves because of the necessity of doing so. A qualified plumber, on the other hand, is essential when it comes to more complex projects like constructing a new bathroom, plumbing a laundry room, or installing a shower or bathtub in a new or refurbished kitchen.
Difference between an emergency and a remodel or a new plumbing installation –
These ads, commercials, and trucks advertising on-call plumbing services in your town are most likely advertising for emergency plumbing rather than scheduled remodeling or new plumbing work. Knowing the difference between a residential plumber and a commercial plumber can help you save a lot of money on your plumbing repairs and installations.
Plumbing Emergencies
When you have a busted pipe, an overflowing toilet, a clogged bathtub, or a broken shower, you need an emergency plumber. Because it is a quick fix to a major issue, emergency plumbing work is extremely valuable. The cost of an emergency plumber is high, yet it is typically worthwhile: Even the most costly emergency plumber can't compete with the cost of fixing a ceiling, flooring, or the lower part of your walls' drywall.
Plumbing in a remodel or a New Build house
If you're remodeling or building a new home and need a toilet, shower, or bathtub installed, or if you'd like to redo the plumbing in the kitchen or bathroom as a whole, you'll need a plumber. An organized plumber who shows up on time and completes the job according to a predetermined budget is what you're looking for. Scheduled work usually has a higher price tag than on-call, emergency work. In many cases, plumbing businesses advertising themselves as "emergency plumbers" would also perform remodels on a scheduled basis.
Checkout if the plumber has license –
If a plumber has a license, it does not mean that the licensing authority recommends the plumber; it simply implies that the plumber just met the minimum standards to have the license and will have license in future.
Know in detail –
Before calling a plumber, make sure you have a detailed plumbing plan in place. The plumber will determine the types and sizes of pipe and fittings needed, so the plan does not need to be revised further. You must, however, have a clear vision of your desired outcome. If the job is minor enough, the plumber will most likely show up on time and be prepared to get to work right away.
Keep Your Options Open
To begin, you must have a clear picture of your plumbing project's scope. Additionally, hiring a plumber has several advantages over doing it yourself, such as the plumber's knowledge and guidance. Be willing to change your mind and pay attention to what the plumber has to say.
When speaking with a plumber, get ready with the following questions before you pick up the phone:
Per-hour charges
For non-plumbing work like opening a wall, the hourly rate
Bonding
If the plumber is willing to apply for the necessary permits on your behalf Projected dates of arrival.
Have Your Plumbing Permits Issued
Make sure you get a plumbing permit as soon as possible if the plumber isn't doing it for you. Most of the time, the entire procedure you can complete through the internet. Work can commence once the permit process starts. After the plumber stops his work, inspectors will check it. The permit is "finalized" or approved after the satisfactory work.
Take Care of All Your Own Plumbing Needs
Plumbers supply the pipes, valves, and other components that move water in and out of your home. There will be no need for you or your general contractor to provide any of the aforementioned bathroom fittings.
Prepare the Plumber's Work Site
Open walls, clear crawlspaces, and illuminate dark basements to save your pricey plumber time and money. You should do this for them even if you think the plumber should do it.
Conclusion
The plumber will be able to phone you if he has questions while you remain hidden from view. Most plumbers will put up with a little customer hovering.