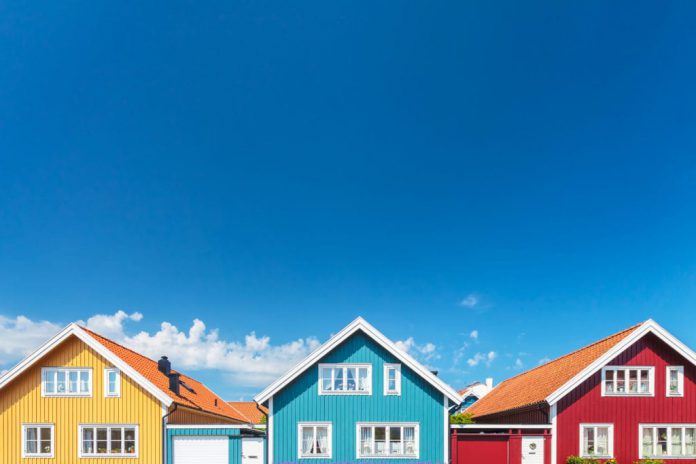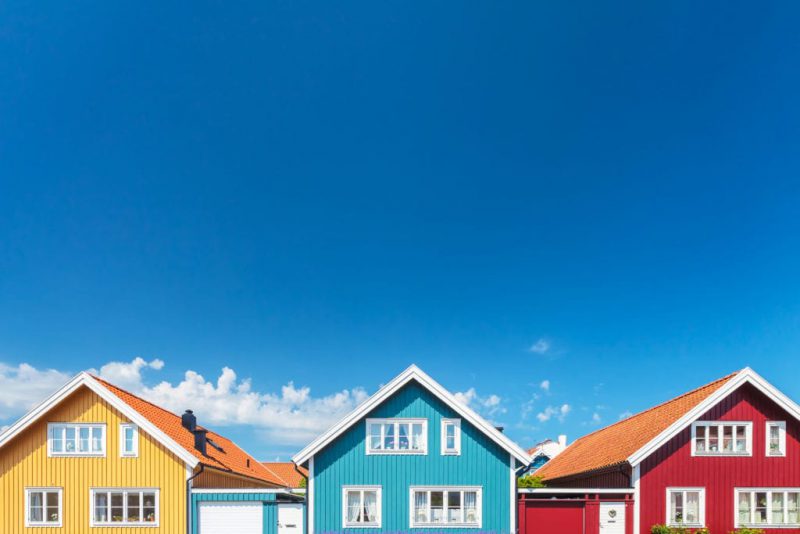 If you've decided to list your home for sale, you want to attract as many buyers as you can to increase the likelihood of receiving a price you are happy with. Paint can make a huge impact either positive or negative depending on which colours you choose and the quality of the finish. Here are the colours you should choose if you want to make a big impact in a good way.
Why revamp your home?
The housing market is red hot right now and having an appealing colour palette both on the exterior and the inside of your home could potentially add thousands of dollars to the price of your property. The better it looks the more interest it will generate amongst potential buyers. Updating your house with in trend colours can breathe new life into it and give it a contemporary feel.
Less is more
There's no point repainting your entire home with a colour that only a small number of buyers are going to like. If you want to get the best price come sale day, it's a good idea to choose a primary colour that is simple and neutral rather than loud and vibrant. Whites, creams and beiges may not be exciting, but the reality is they will attract buyers. Why? Because it's easier for buyers to envision themselves and their belongings in the home when the colour isn't overbearing or intrusive. You can still have colour, just use it sparingly or add it using removable items such as pillows, throws, furniture etc.
Stick with two colours, three max
Having a bunch of colours painted in one area can make the space appear busy. Stick with two to three colours. Have a base colour for the bulk of your painting and use one or two other colours to highlight smaller details such as window and door frames.
Best colour combinations
White on white
You can't go wrong with this classic! Painting your home white has so many benefits. It brings light to spaces and will make your home appear bigger, brighter and more inviting. It's a great option for the kitchen and bathroom as white looks clean and hygienic. This is exactly what home buyers want for their home. White comes in hundreds of shades, so it may seem overwhelming when it comes time to pick one. The first step is deciding if you want a cool white or a warm white.
Grey tones
Grey is popular, especially for home exteriors. Light grey with darker grey touches is typically the go-to option for those wanting this colour combination, however, you only limited by your imagination. Light greys can be calming whereas darker greys can create a moody and modern feel. A charcoal grey exterior matched with a vibrant coloured door has gained popularity over recent years.
Beige and cream
If you want to add warmth to your house, you can't go past beige paired with cream. This colour combination works well in both the interior and exterior of the home. Beiges now come in more shades than you can imagine which makes it easy to find one that you like. Beiges nowadays can have peachy, grey and even sandy undertones and hues.
Add natural elements
Adding other elements other than plain painted walls can add depth to an area. For example, if one of your interior walls is old school red brink, rather than covering it with drywall or disguising it in numerous coats of paint, consider painting a whitewash or limewash over it. It can neutralise the red and add a coastal feel to the space whilst still maintaining its original, natural brick appearance. Using natural materials such as stone and timber is a great way to create a point of interest in a space and it breaks up plain walls.
The most important areas to get right
If you don't have the time or money to repaint your entire house, some areas matter more than others. The priority should be seeing to any old or flaking paint, and after that, the most important areas to get right are the kitchen, bathrooms and the exterior. When it comes down to it, the kitchen and bathroom are selling points for a lot of people.
Buy test paints first
Before buying all the paint you need for the job, get a couple of sample pots first to test the colours. Often the colour will appear different to how it looks on the colour card. The amount of light or shade that is in that area can affect how it appears. The surface you are painting on can also alter how the colour looks once painted on.
Hire a professional
Yes, hiring a professional is going to cost more than if you paint your home yourself, but they can get through the painting much faster than you likely can, and it will be done to the highest standard. Painting the interior and exterior of your home is a big job and if it is not done properly, it can detract value from your home which is the last thing you want. We are painting and decorating experts here at MDC Specialists and we would love to be a part of transforming your home to bring you the best price when selling. Contact us today to discuss your options.