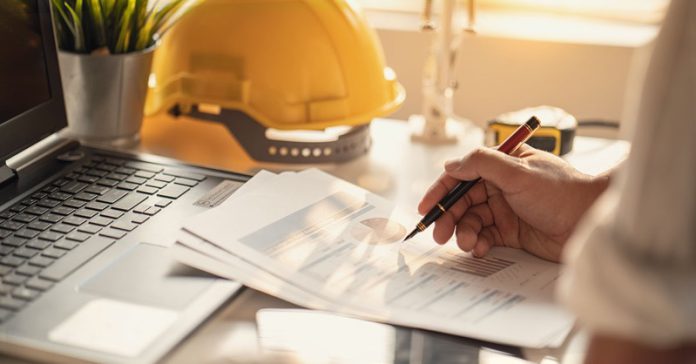 If you're a homeowner and are thinking of doing some renovations, or even building a house for the first time, then you may be feeling overwhelmed at the prospect of where to start! It's a common misconception that some people think they can manage such a large task on their own without help from a professional. However, the chances are that hiring subcontractors, dealing with technical or constructional issues and committing to the project from start to finish, will literally finish off any good intentions you started out with. In contrast to going through an extraordinary amount of stress, why not hire a professional to do the job?
What does a contractor do?
The truth is, when it comes to any kind of large house building job, there are a range of decisions and demands that need addressing. First off, an experienced general contractor will oversee the project, from start to finish, and ensure that the project keeps to the schedule. Ultimately, it is their responsibility to organize all the aspects of the job so that it runs smoothly. This includes providing all the necessary tools, workforce and materials.
1. Cost-effective
When you take on a home improvement job yourself, you usually go down to the store and buy what you need at the retail price. However, when hiring a contractor to oversee the job in hand, they are likely to purchase quality materials at trade prices from their own network of suppliers, thus saving you money from the very start. In addition, their expertise will ensure that your budget is adhered to, so that the end project will be within a given cash flow.
2. Hire professionals
Imagine the headache you would have if you had to separately hire designers, architects, builders, electricians and many more professionals that all contribute to your build? With a contractor, you won't have to bother as they will also have a network of professionals that can be sub-contracted to do specific jobs; therefore, saving you that hassle of finding reliable and skilled workers. Not only will this speed up the process, but it also means that these qualified employees are managed efficiently.
3. Constant updates
As well as not having to deal with subcontractors on the job, hiring a contractor will also take the role of being a single point of communication, every step of the way. Be prepared for regular updates and consultations during a project meeting. Overseeing every aspect of your build, they will have the low-down on exactly what is happening and will report back to you so you have a clear understanding of what goes on with the job in hand. Plus, you'll know who to ask, if you have any queries about the work; all of which makes for a good working relationship.
4. Realistic and experienced
It's very easy to get carried away with home improvements or deciding you don't want a wall in your designs even though it's an essential support! However, a professional contractor will ensure that all your ideas are combined to make realistic and practical changes to your home. Similarly, they will guide you according to your budget as it's all too easy to get carried away on unnecessary developments so they will be realistic for keeping your feet firmly on the ground. All of this adds up to hiring someone with the experience to deal with anything if an emergency comes up and can take control when it does.
5. Peace of mind
If all the above reasons aren't enough to persuade you, then the prospect of your home construction being in safe hands should be! A licensed contractor will have complete knowledge of building regulations and standard codes relating to such a job. For example, what kind of permit is needed and which department to get it from. Just as important, they are required to have insurance that covers your property, the workers and even your safety too, just in case anything does go wrong. Without this paperwork, the responsibility can lie at your door and you could be liable. Knowing that the construction is cared for and carried out safely, results in a stress-free solution for the homeowner.
Whatever type of home building you need doing, from building a new home to remodeling one, it's a no-brainer to invest in hiring a professional contractor to take the reins. In doing this, you're guaranteed a hassle free project, within a budget and have your dream home at the end of it all.