Roohome.com – Some people believe that small apartment design is very hard to decorate, it can look so bored if we can not match it perfectly. That is why we would like to give the solution to decor your small apartment to looks more prestigious. Applying unique wall pattern and magnificent wood decor in this apartment will make it looks vintage but still elegant. You can support this concept with black color paint, that is a great combination.
Magnificent wood decor for elegant living room
The unique wall pattern with the vintage style that covered its space looks so precious. It decorates the room naturally. Actually, the designer applies an open plan concept for this small apartment, he just gives a space between a living room and dining room by using a simple wooden pole. It looks so cool and makes it perfect. The wood material holds the important role in decorating this apartment. So, you have to prepare lots of wood material with the high quality to get the best result.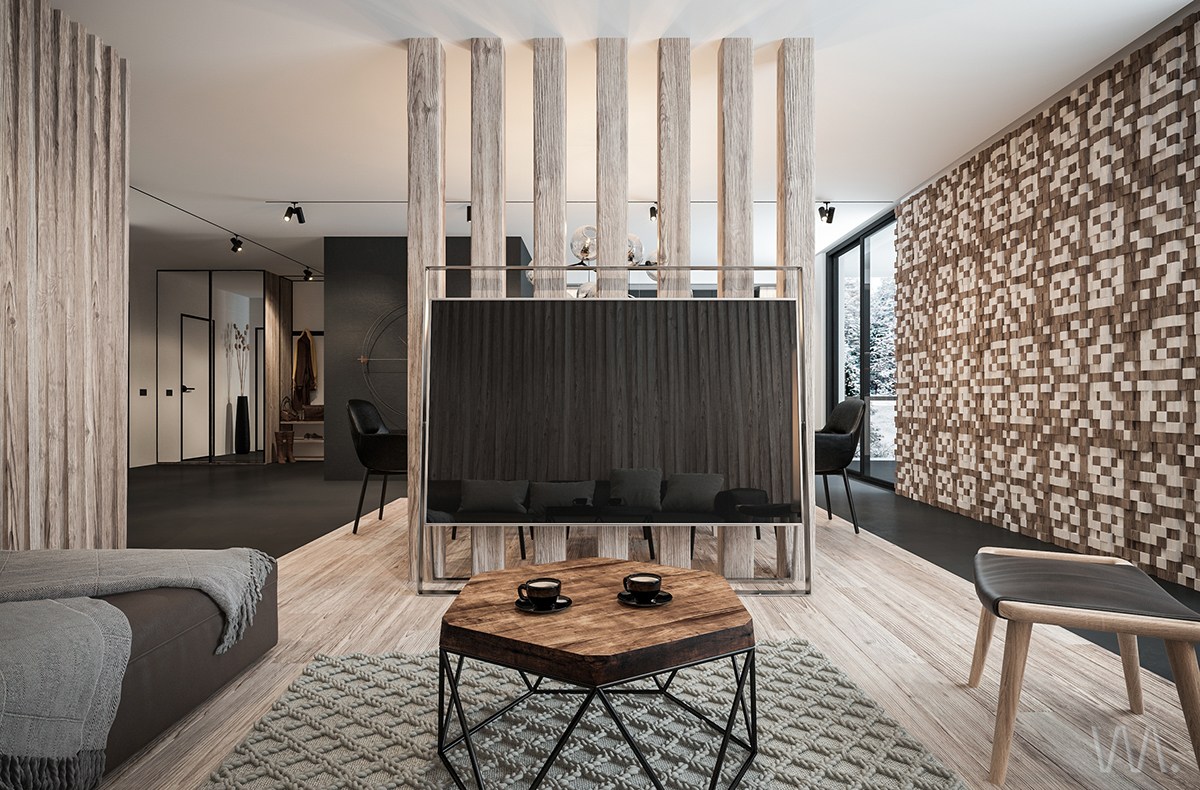 Minimalist living room vintage style wood wall decor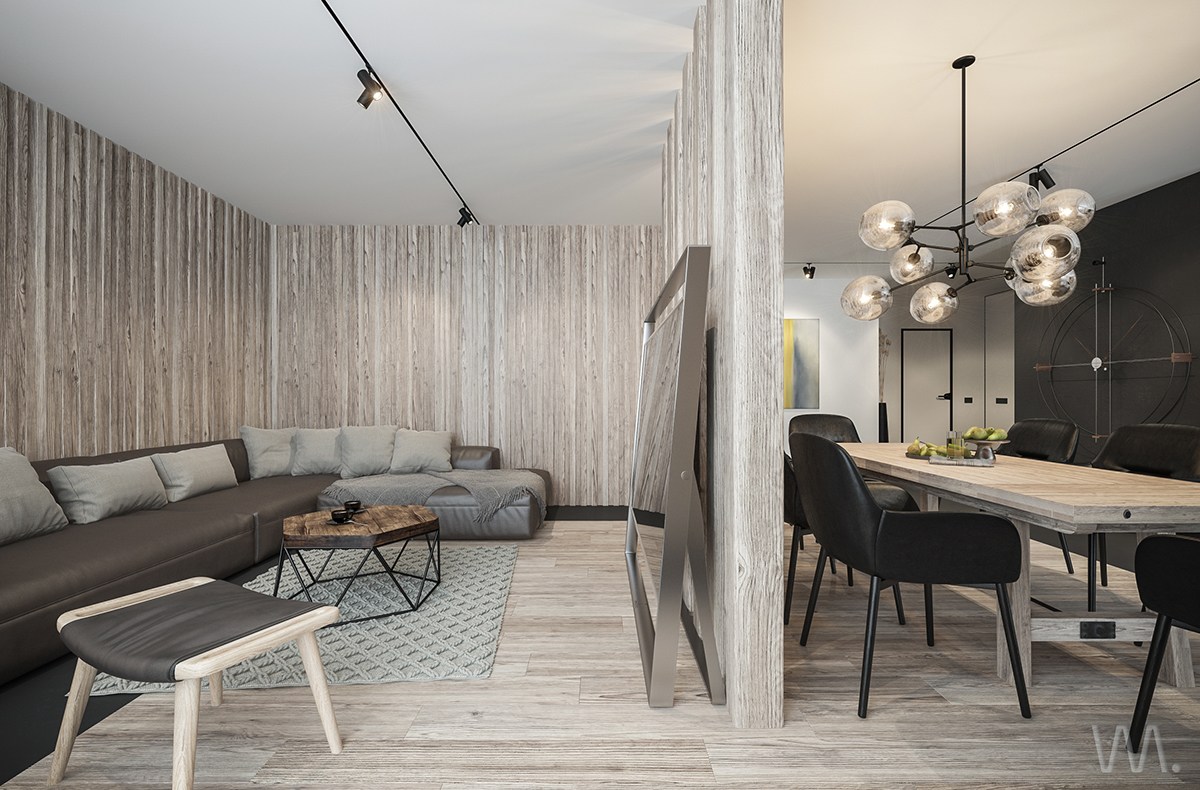 Vintage Dining Room design
A small apartment design needs the perfect decoration that can make it beautiful and looks awesome. The vintage style might be perfect to be your style in decorating your apartment. It also good to have a vintage small dining room with the black dining table. It looks so cool and perfect for meal time. You can add the vintage chandelier design that will complete the appearance that yo want to show.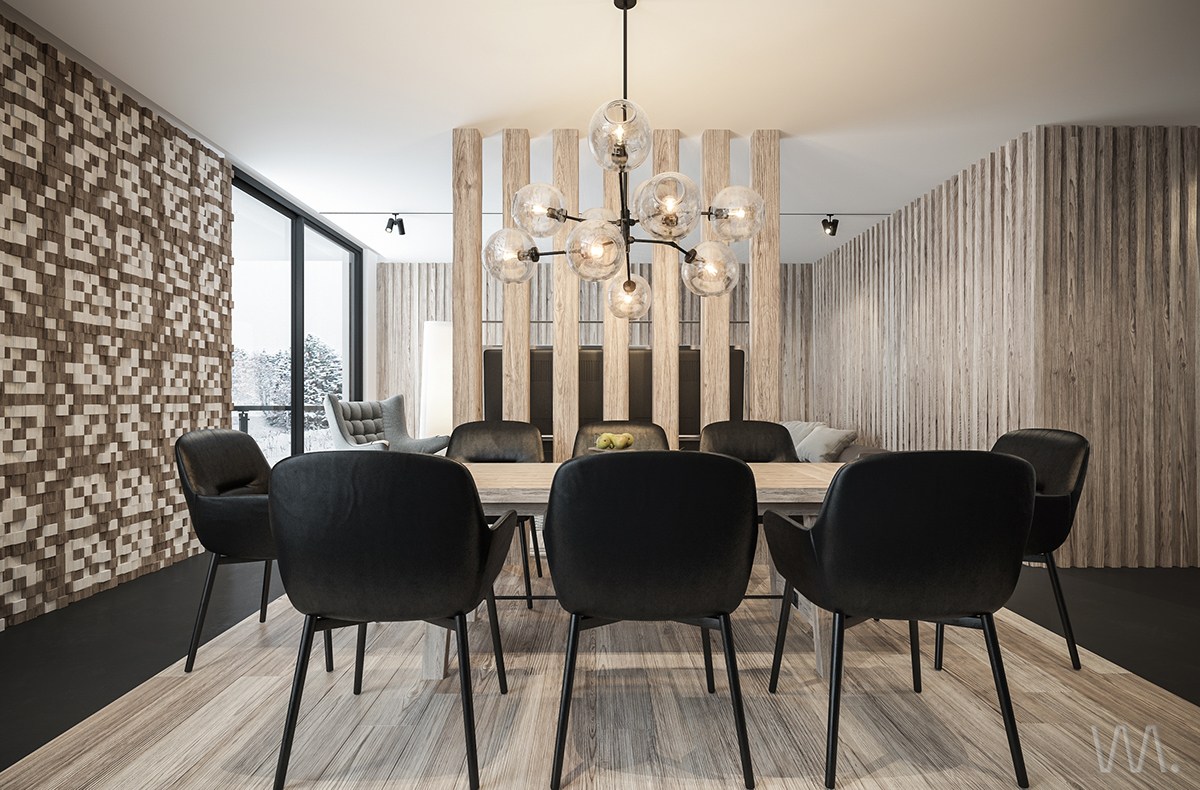 The wooden floor that designer applies for its space feels so comfortable. The black dining table that simple and elegant is enough for it. So, you do not need to add more decoration, because it might damage your theme.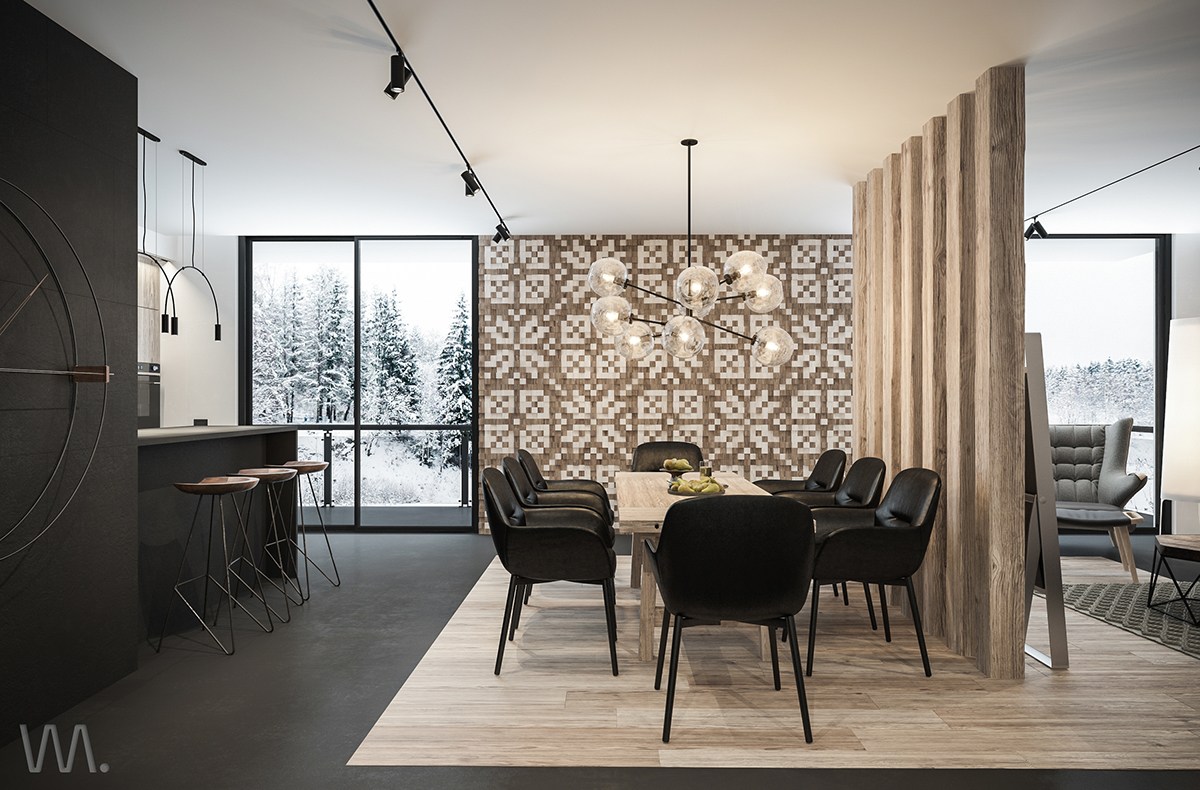 Small kitchen bars idea with black color paint
Do you want to get the comfortable space for your cooking and meal time? Black kitchen bars will be the best answer for you. It is simple and easy to realize. You just need to prepare a small kitchen with black and wood theme and make a small bar in front of it. Do not add too many accents, keep it elegant.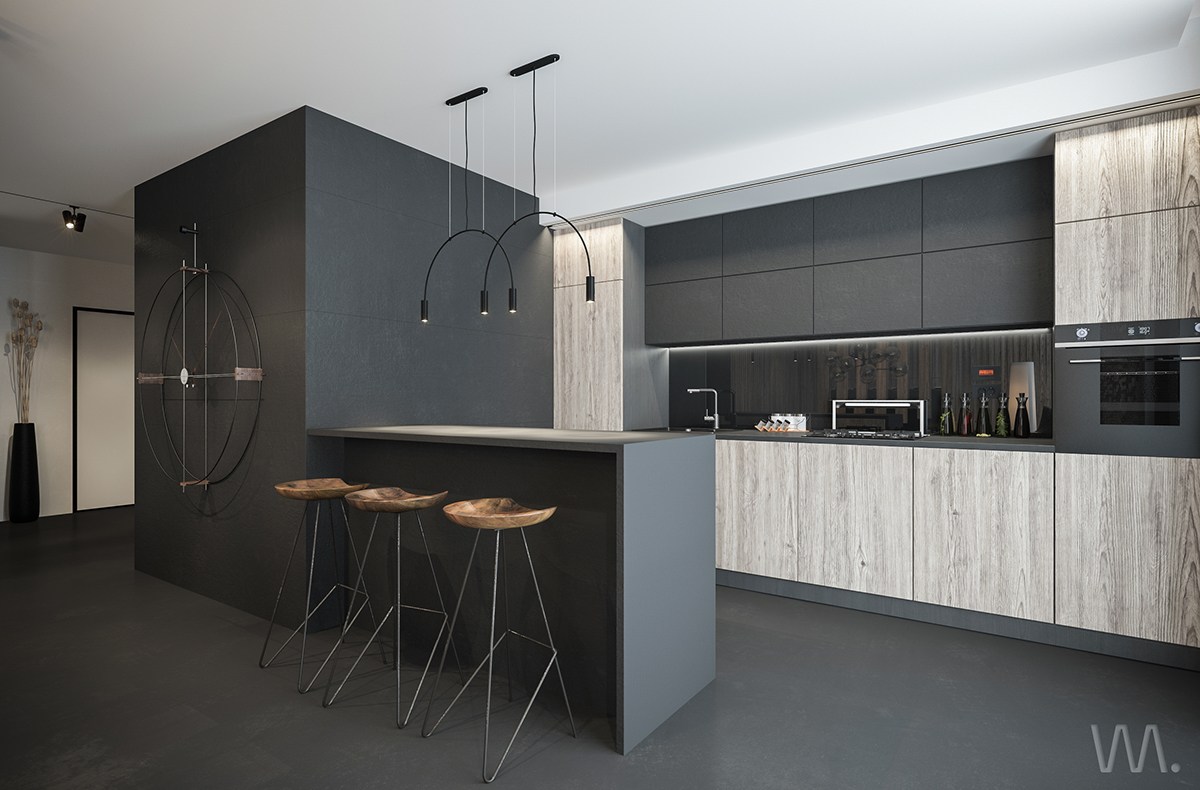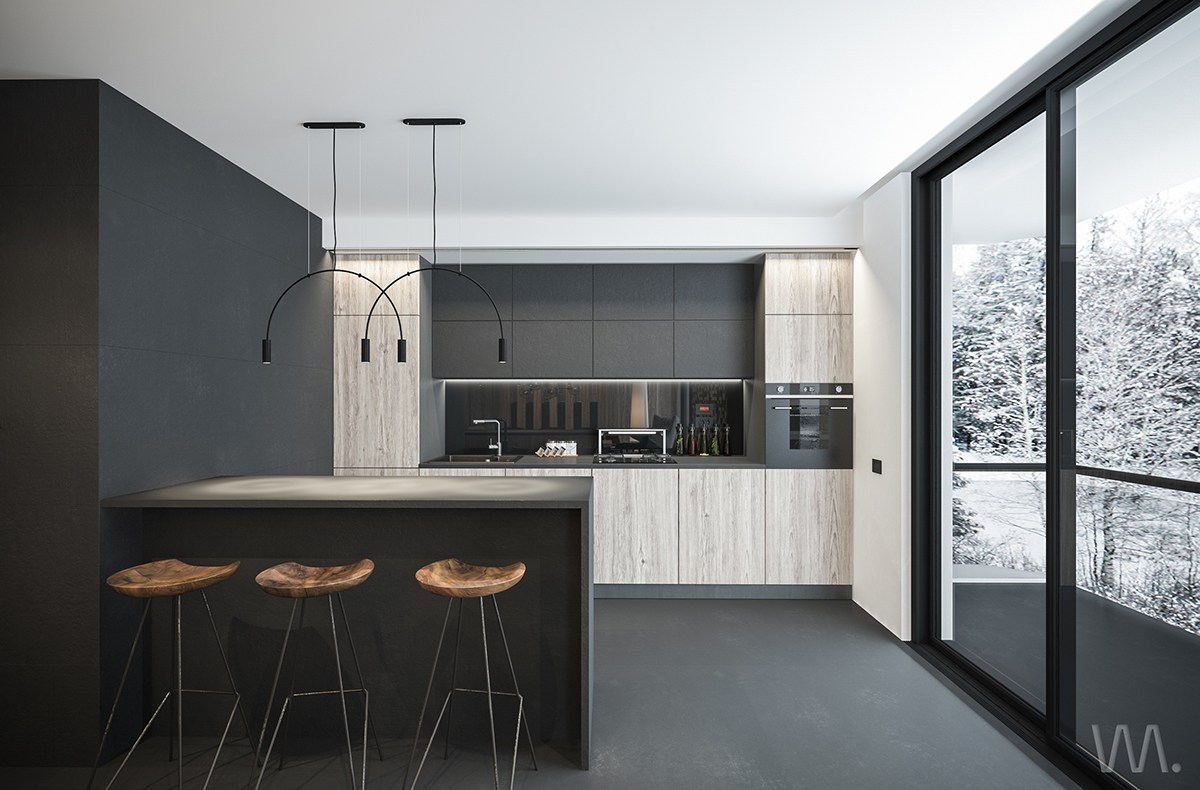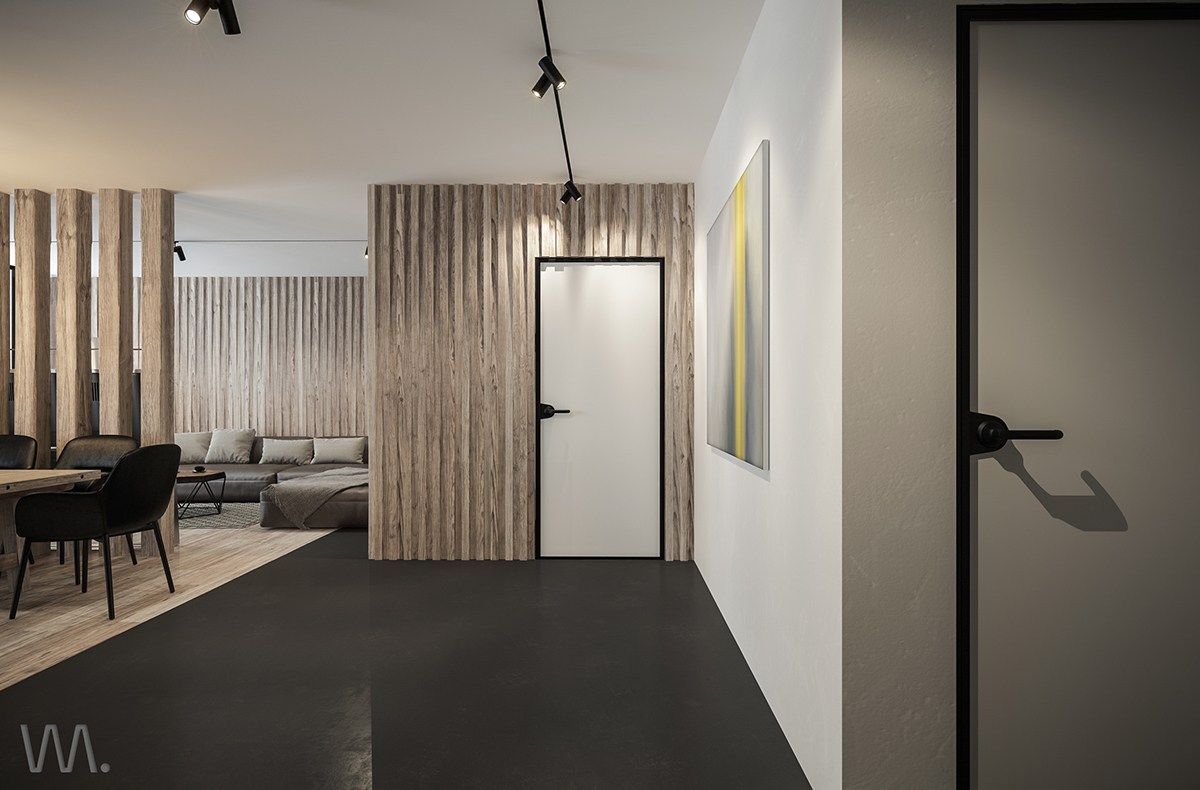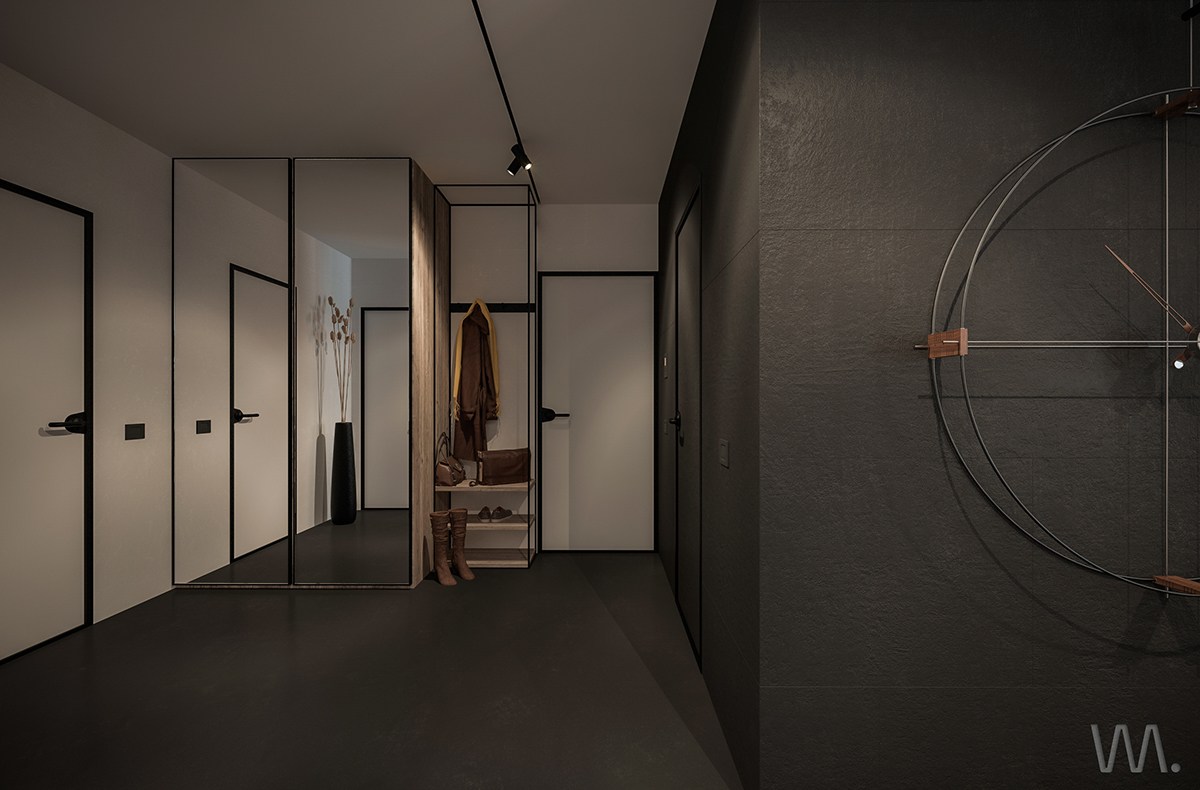 Is it interesting? Hopefully, this small apartment design with black color paint and magnificent wood decoration will give you inspiration in decorating your own space.