Roohome.com – We all know that every human needs a comfortable space for resting time. If we want to get the comfort space, we need to prepare a residence with the perfect color that will make it cozy. A white apartment interior design will help you to get the relaxed feel in your residence. White is a neutral color that soft and shining. It also creates the luxurious shades. Adding a mirrored water features and a modern fireplace in your residence also helps you to get the relaxed feel.
Open plan living room, dining room, and kitchen design ideas
Alexander Lysak creates the comfortable apartment using white color scheme and beautiful mirror wall decoration. The mirror wall that designer use makes it looks more spacious because it can get the reflection each other.  It also helps the room to looks brighter. Besides that, there is also a beautiful mirrored water feature that so cool. It can be a natural decoration that matches perfectly with its space.
An open plan living room, dining room, and kitchen that designer apply do not reduce the beauty of this apartment. It looks so look tidy and simple. The lighting feature that was applied also support the elegant and soft shades from its space. That is why it will make anyone spellbound.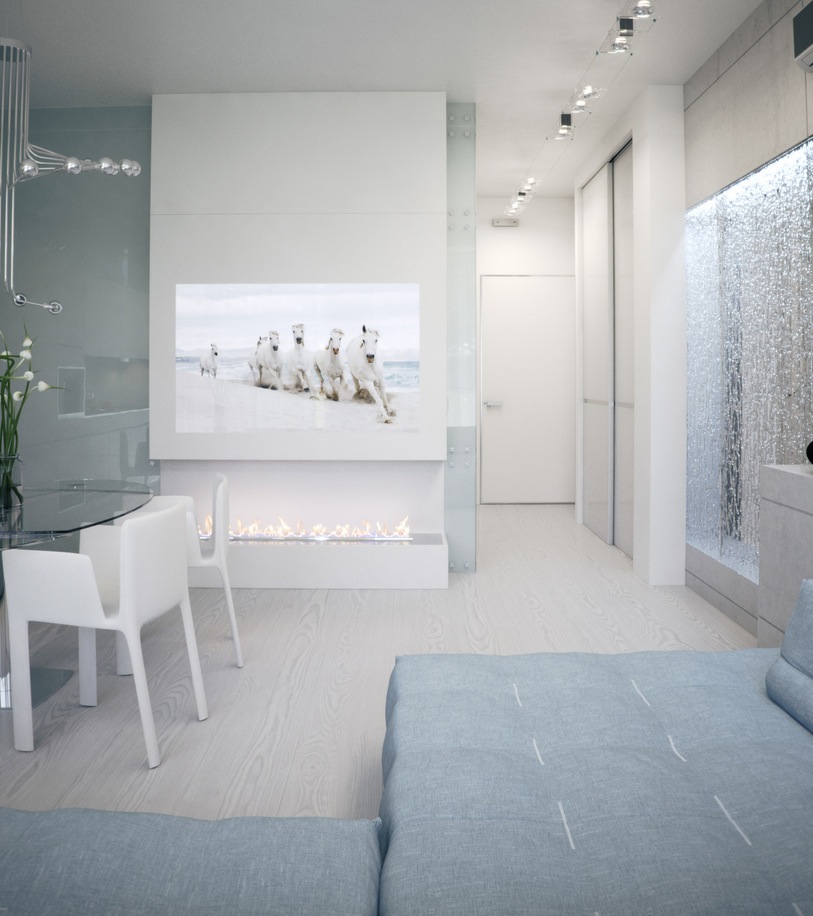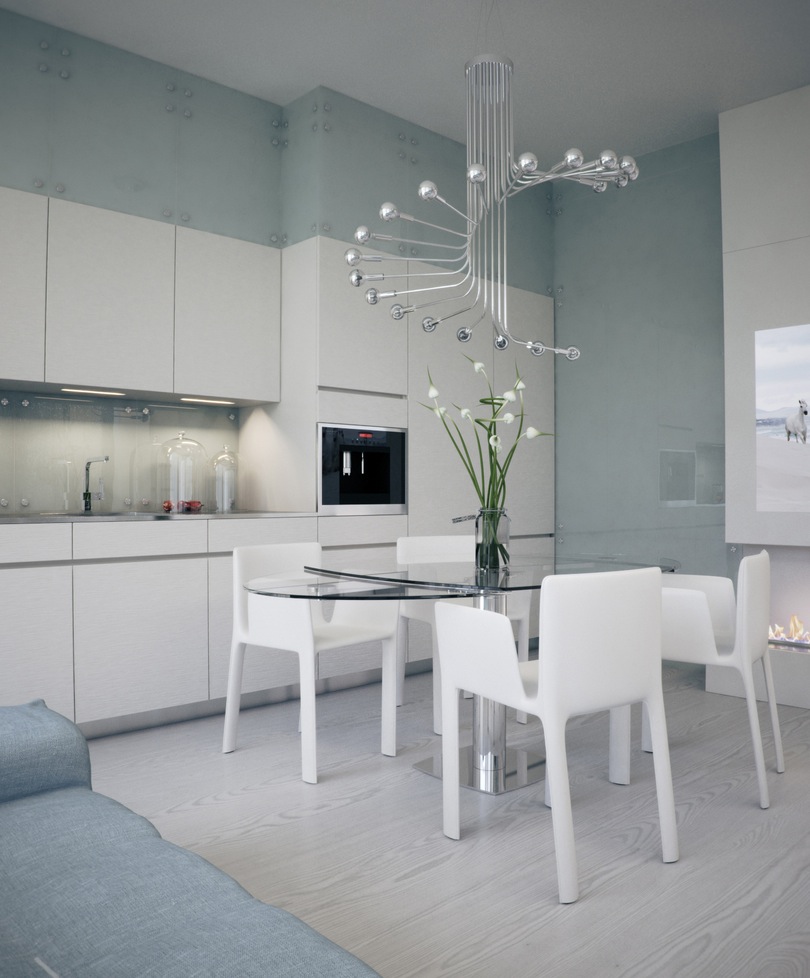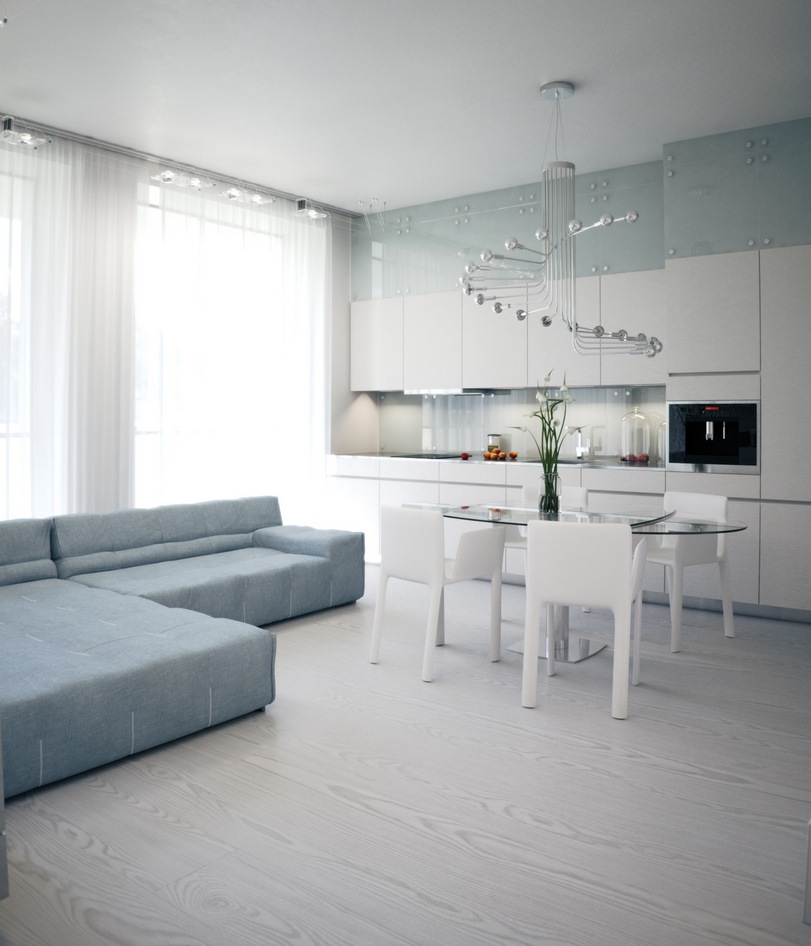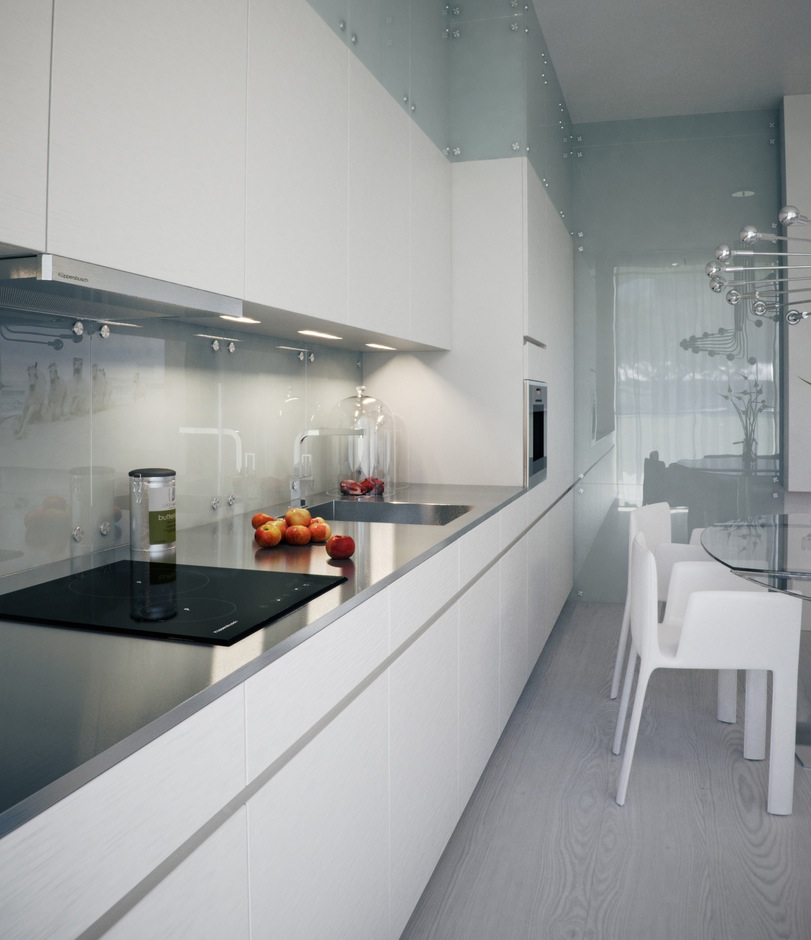 The mirrored water feature is a great choice to be your space between your living room and the other room. It also can be your nature decoration. So, why do not we try to apply it at home? It will make your residence be more interesting.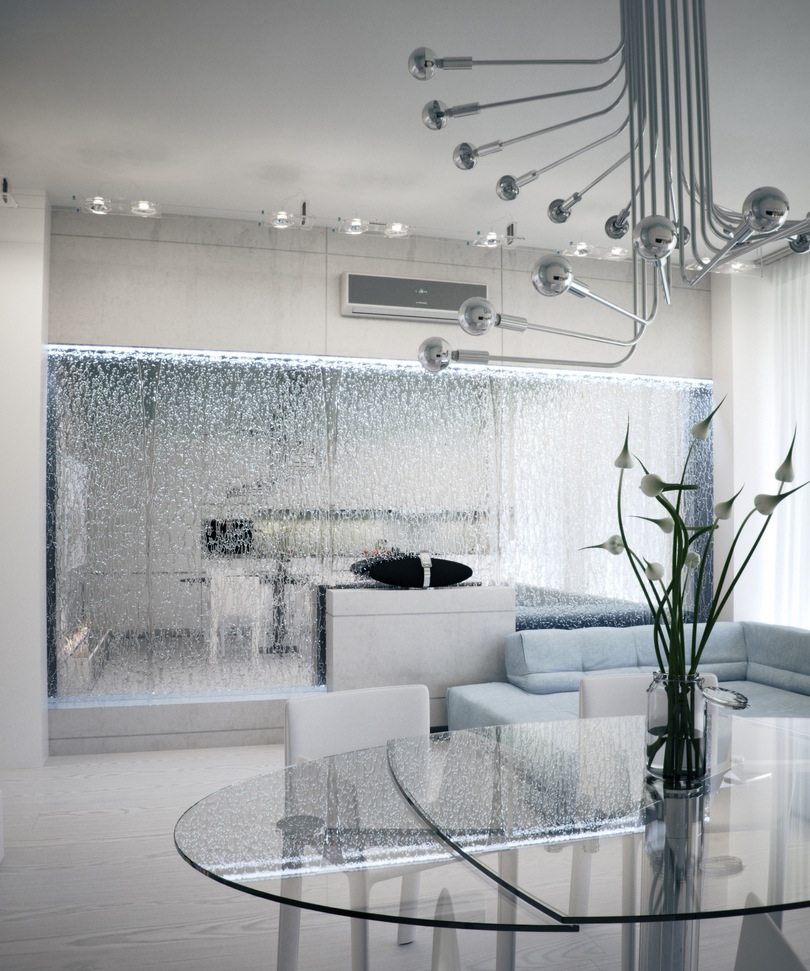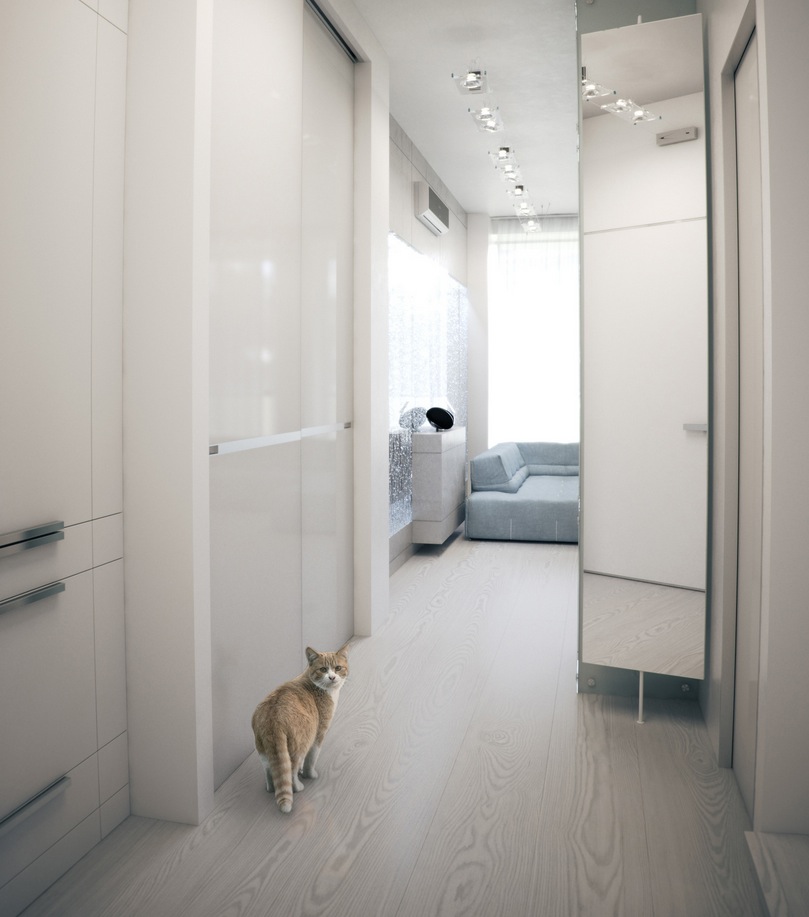 White comforter bedroom design ideas
This white apartment interior design looks so elegant and soft. It is because of the right color and features that designer applies in its space. A white comforter bedroom below will give you some inspiration to realize a comfortable space to rest.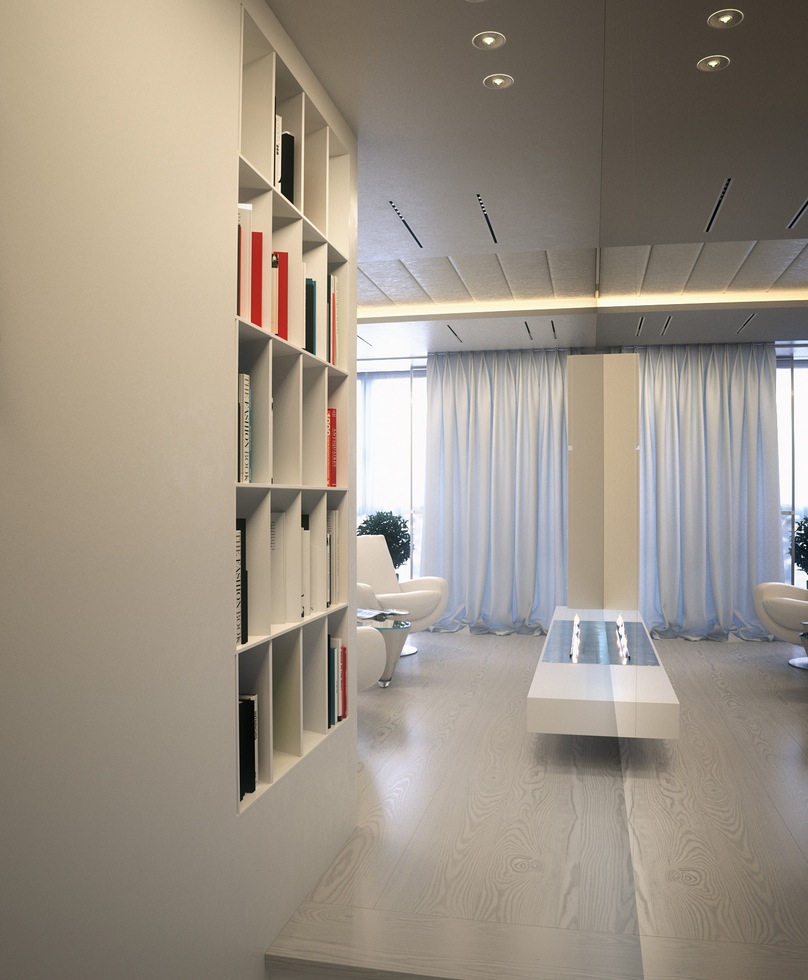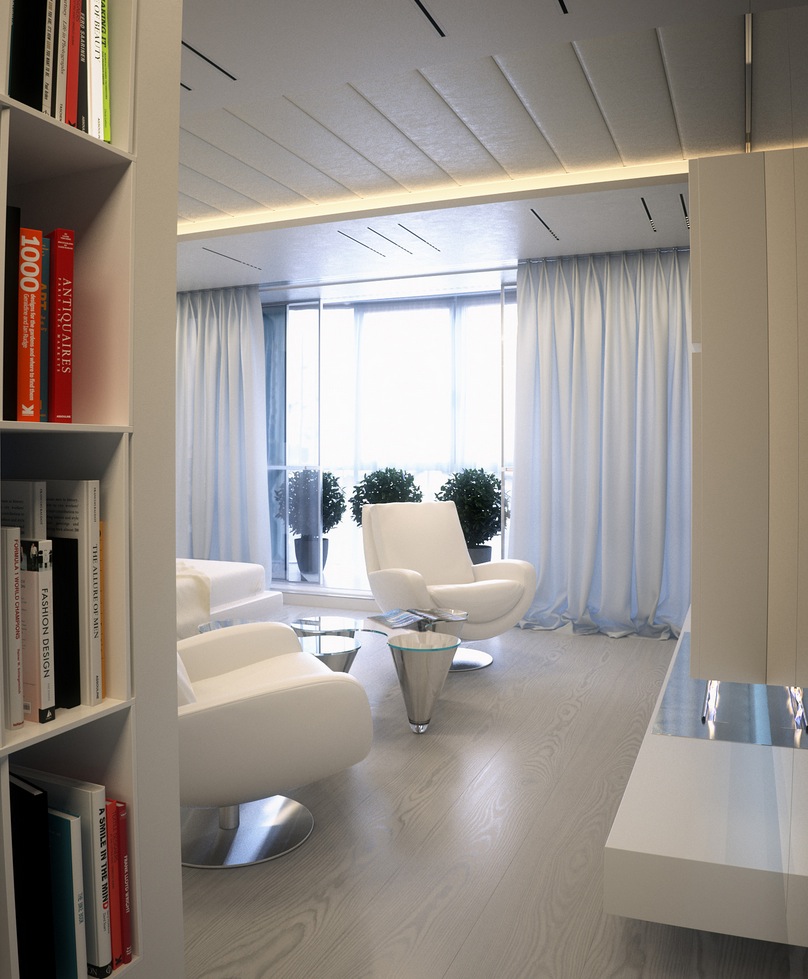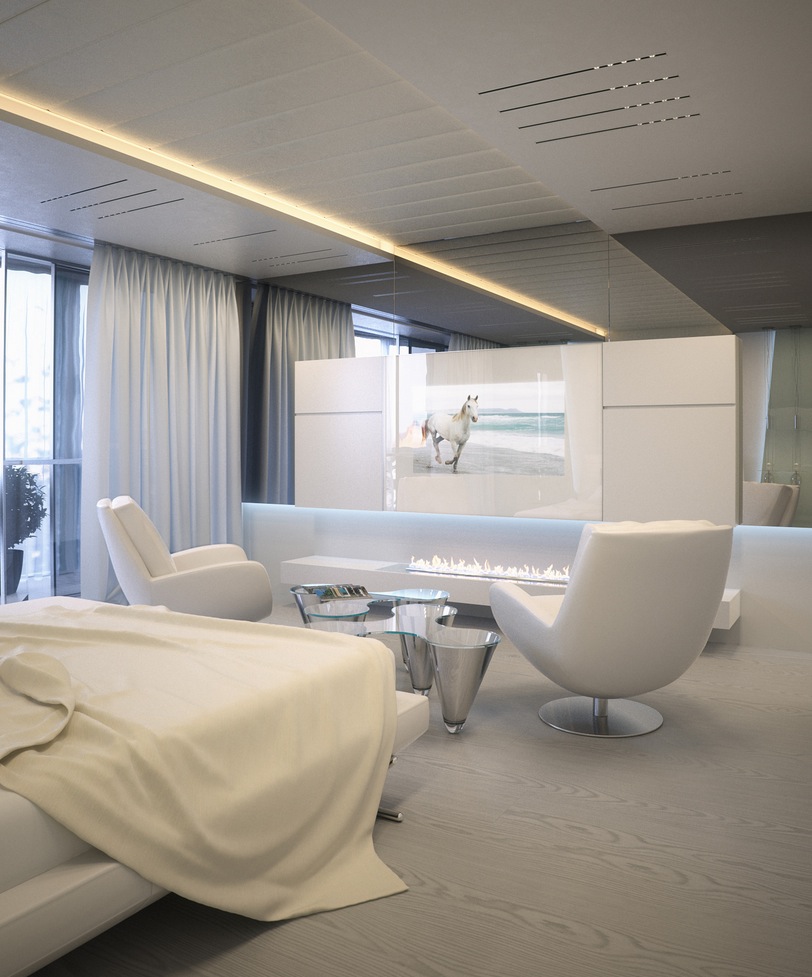 The simple wooden floor plan and modern fireplace make it space feel warmer and cozy for bedtime.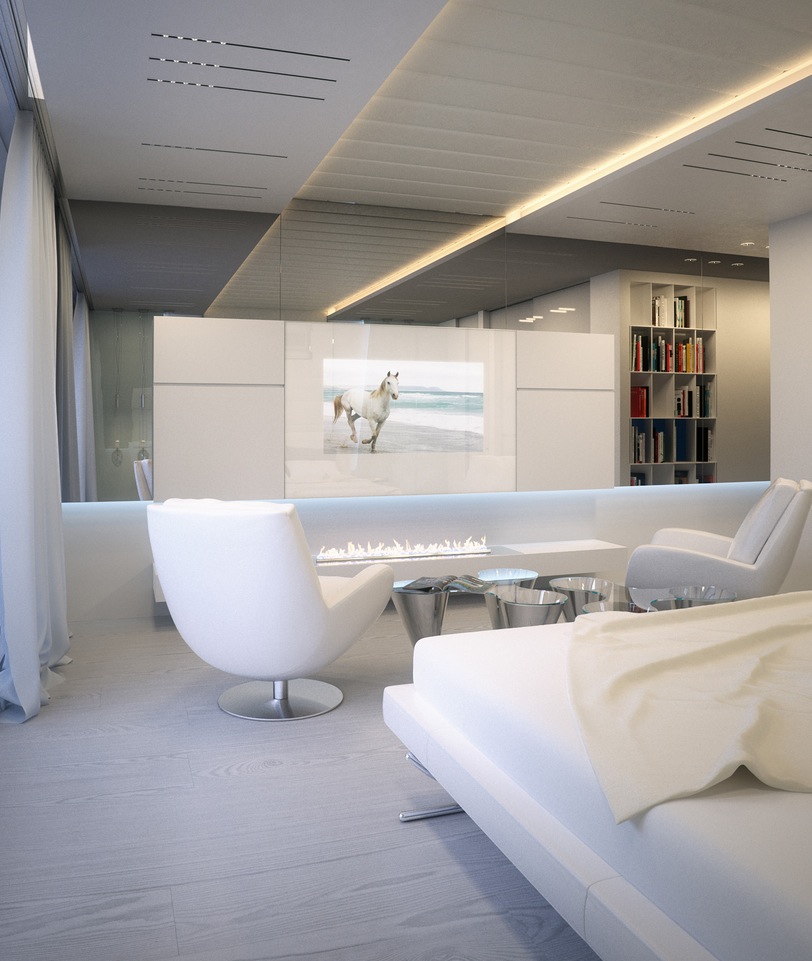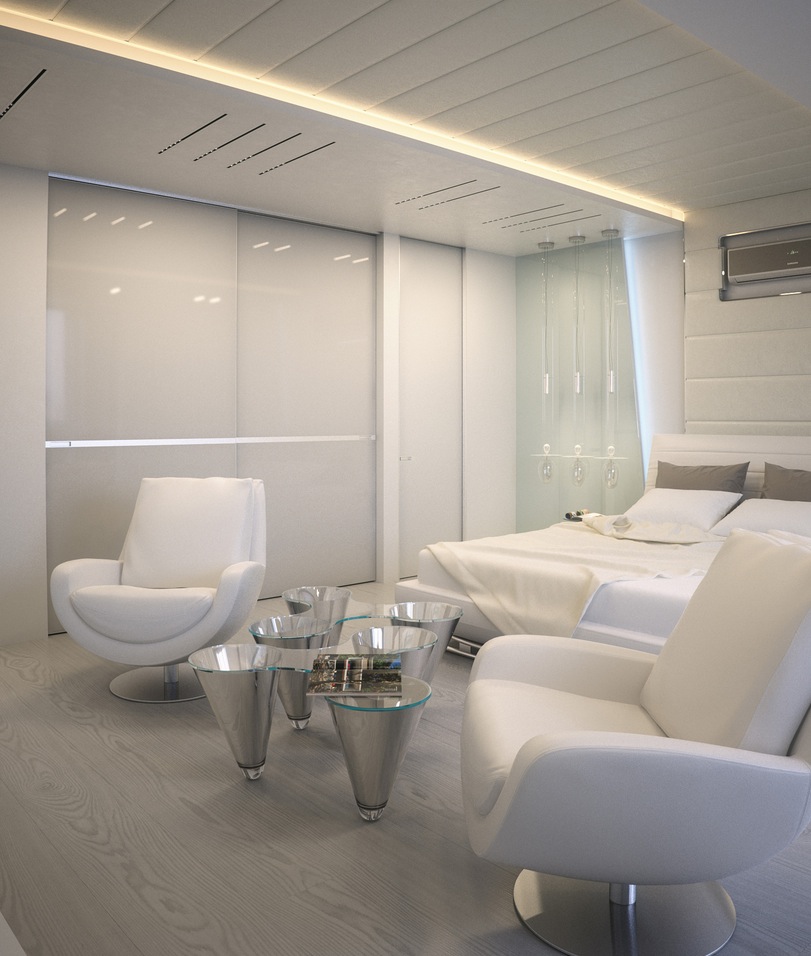 Applying mirrored features will make its space feel wider. So, you can apply it in some part of your bedroom.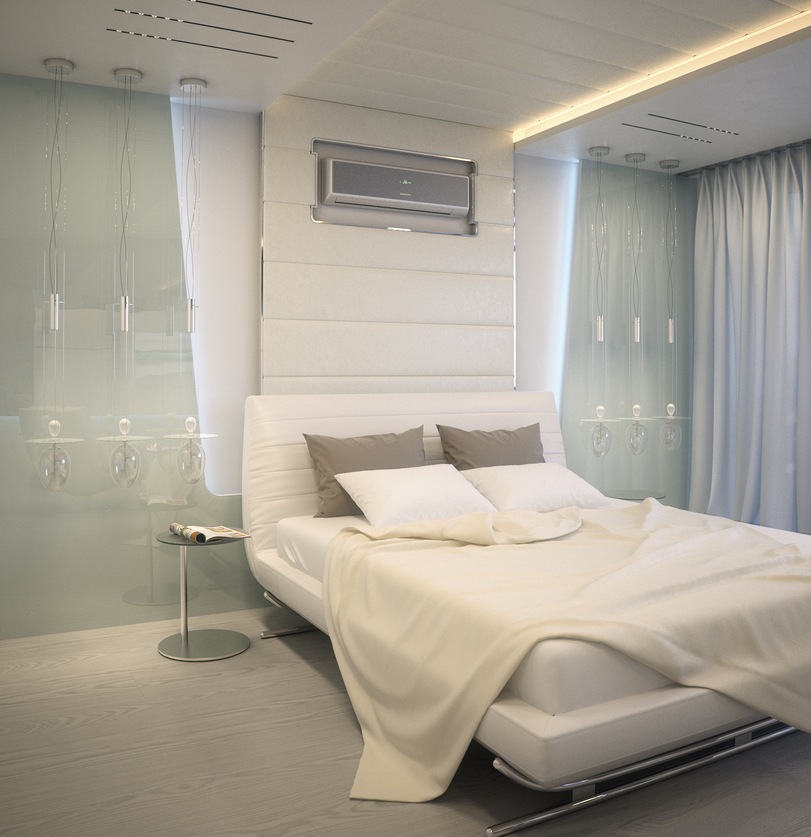 If you want to get the different feel in your bathroom, you can use the wood material in it. So, you can make get nature feel in it.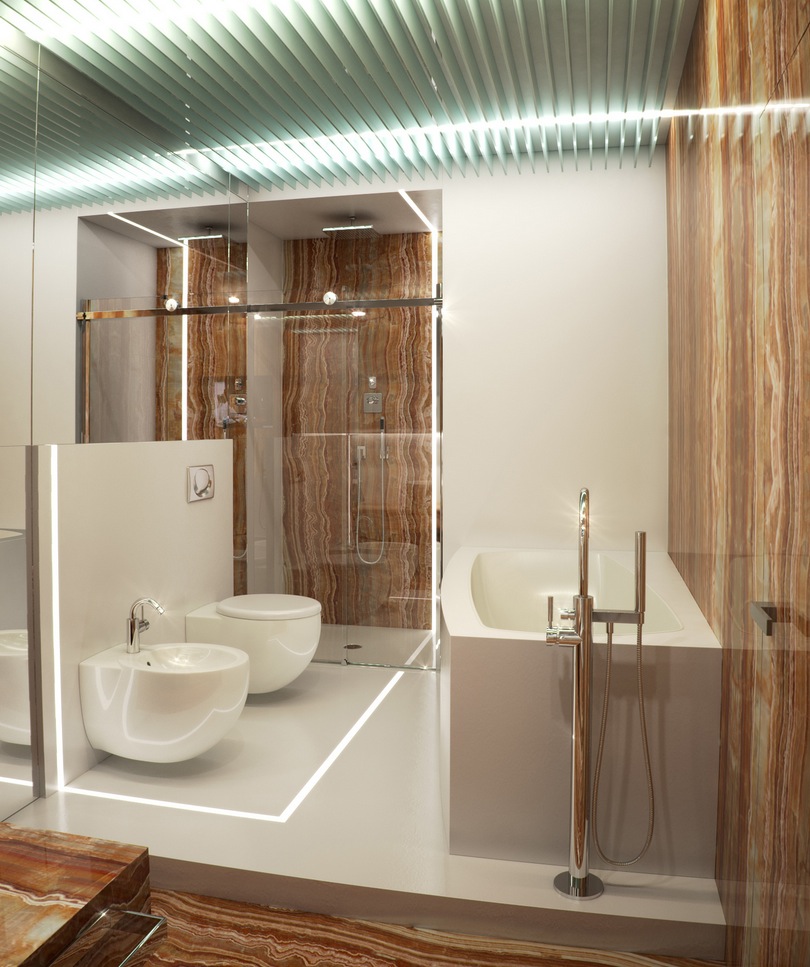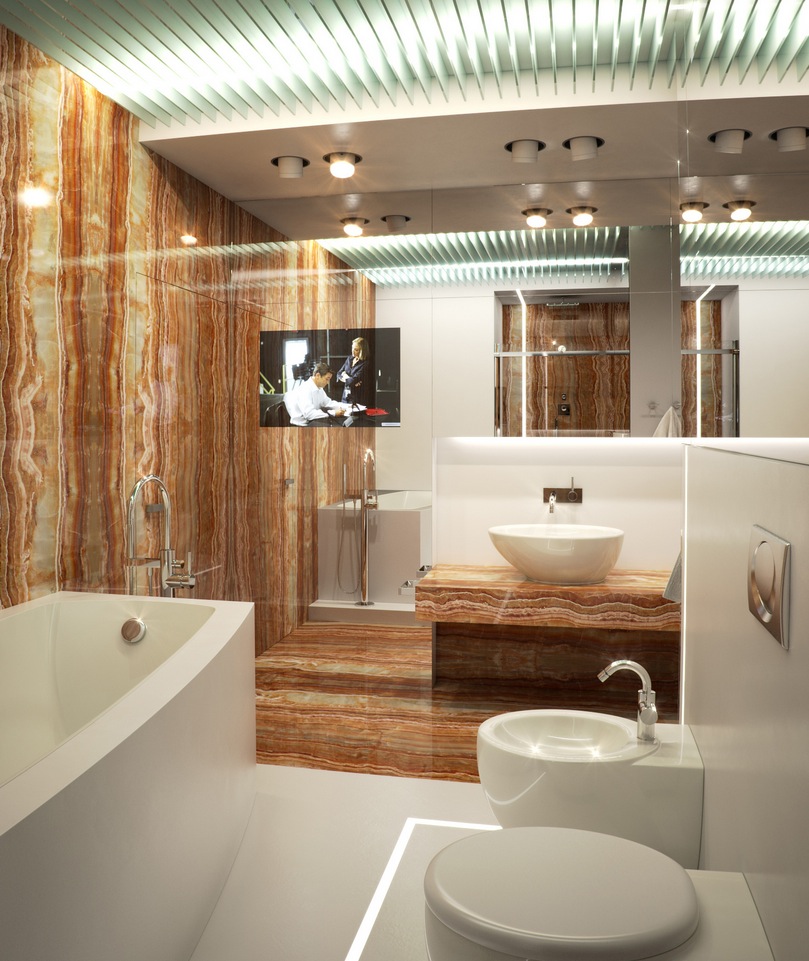 How about this white apartment interior design?