Roohome.com – A luxury bedroom interior design with pink and gold color scheme below will make any woman drool. Why? because it looks fancy and charming. A unique lighting concept and every detail in this space are describing woman's feel. We can take a look how the designer put a girly dress table design in front of the  luxury bed frame that was beautified with mirror decoration that makes it space looks more spacious. The luxury chandelier shades make this pink and gold bedroom alive and more beautiful when its night.
Luxury bedroom set
The luxury bed frame with the mirror decoration in it work properly. It really helps this room to looks wider. Besides that, the use of some indoor plant as it decoration make it looks more beautiful. It is the perfect combination for woman's room. If you need more luxury feel, you can apply gold color in some feature here.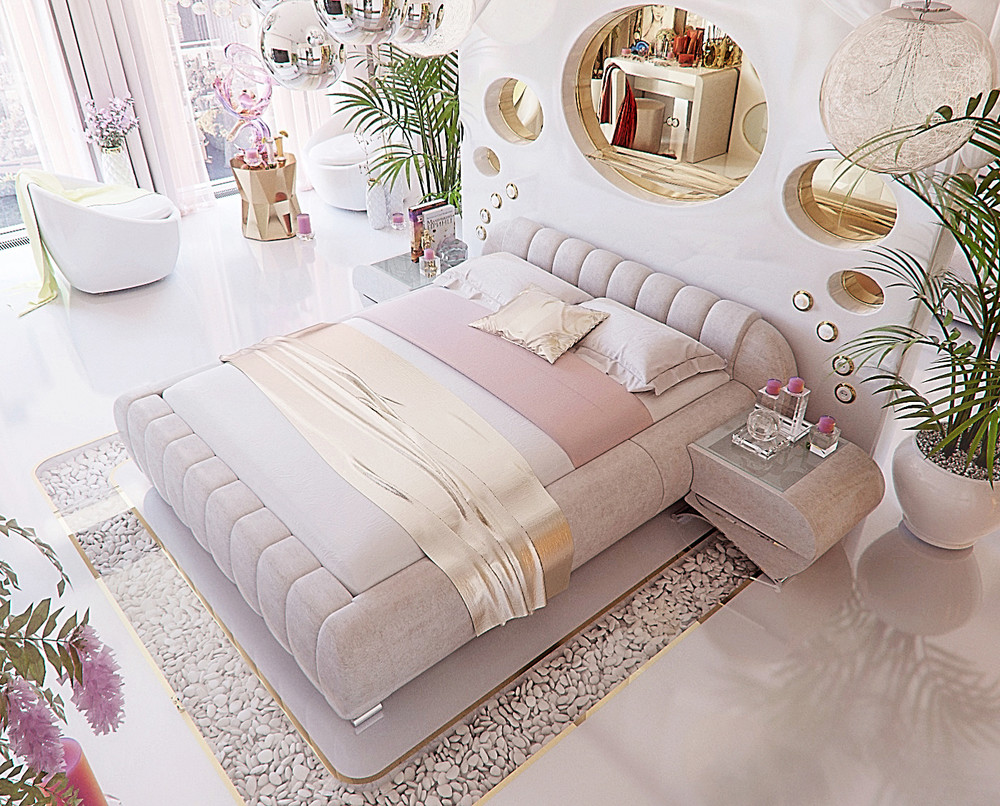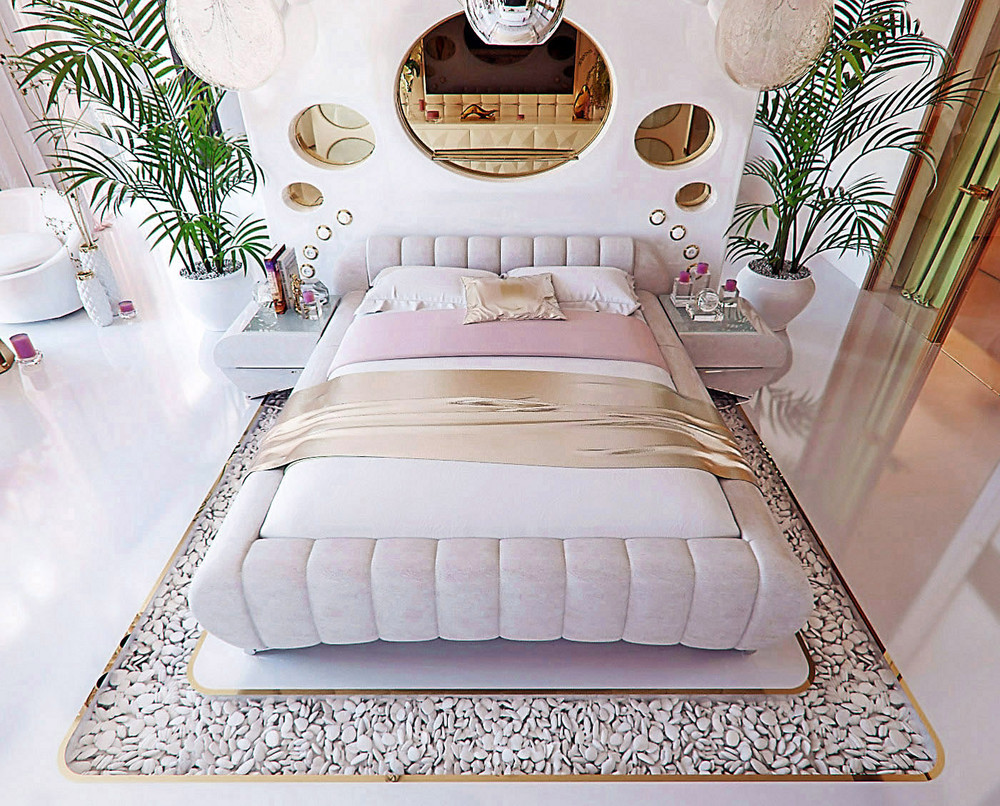 Pink and gold color paint supports this woman's bedroom totally. It creates the feminine and elegant side in this space. The lighting concept must be prepared properly to support the appearance that wants to show.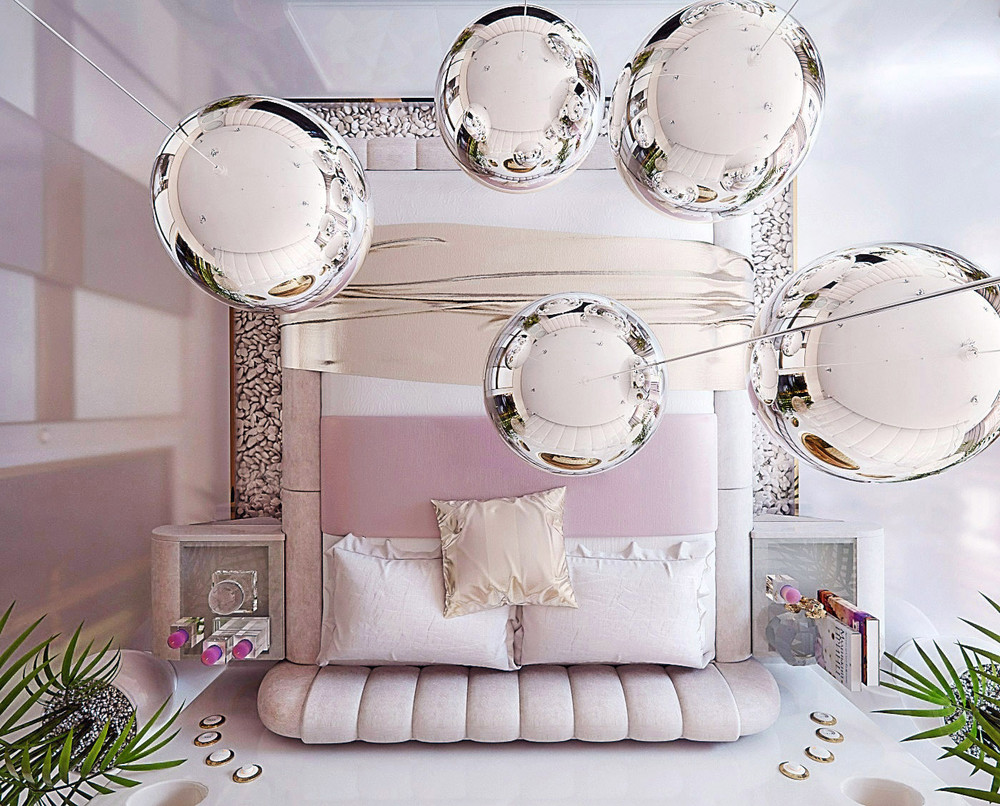 mirror decoration indoor plant luxury chandelier shades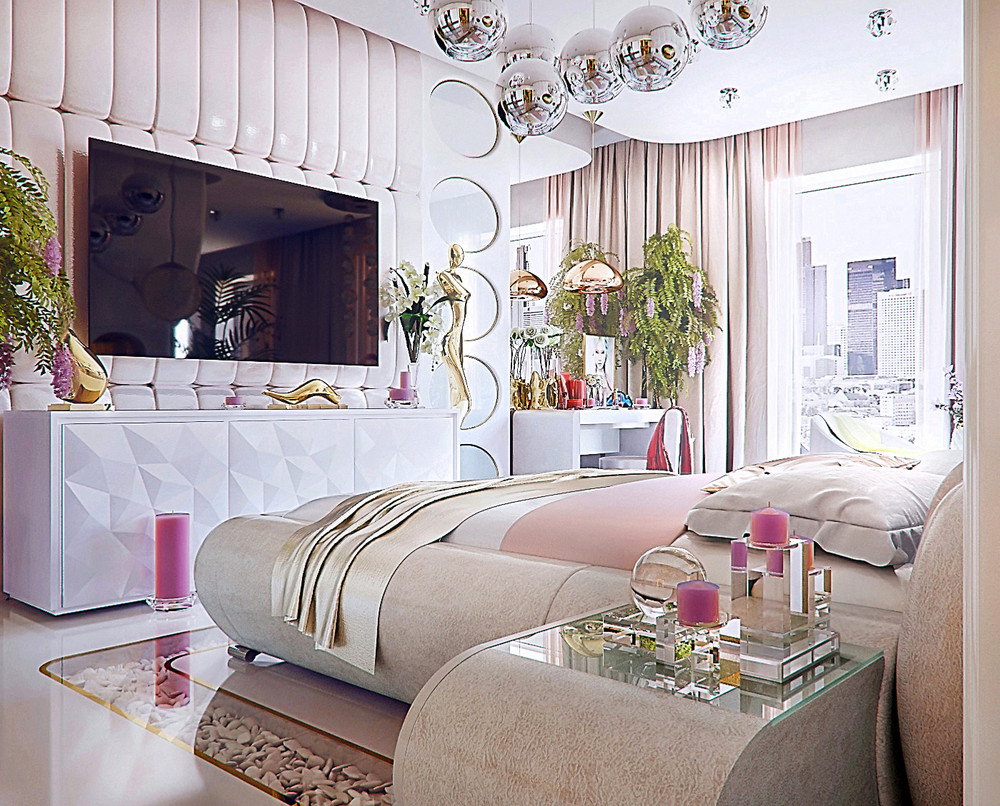 The luxury bedroom interior design does not complete without luxury wardrobe. pink and gold color paint is possible for your wardrobe color ideas. Adding the mirror in it will make it looks more luxurious.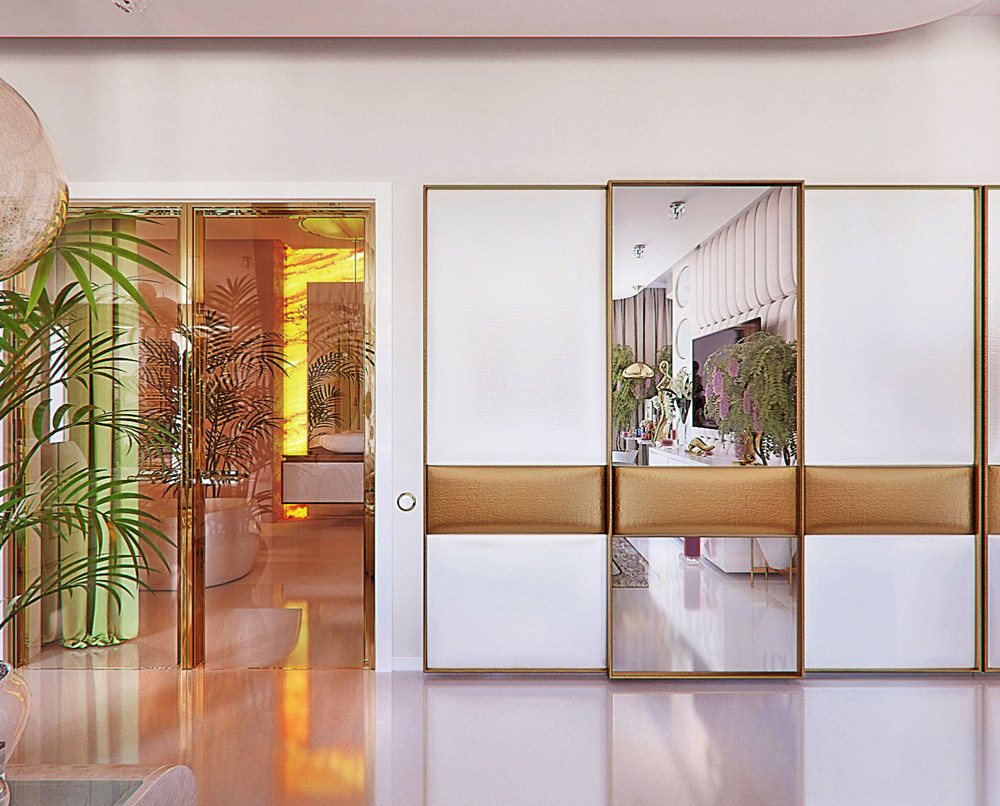 Designing the TV's display with the same color tone and beautify it with the feminine accent will make woman's bedroom complete. It is all woman need to get their comfort zone.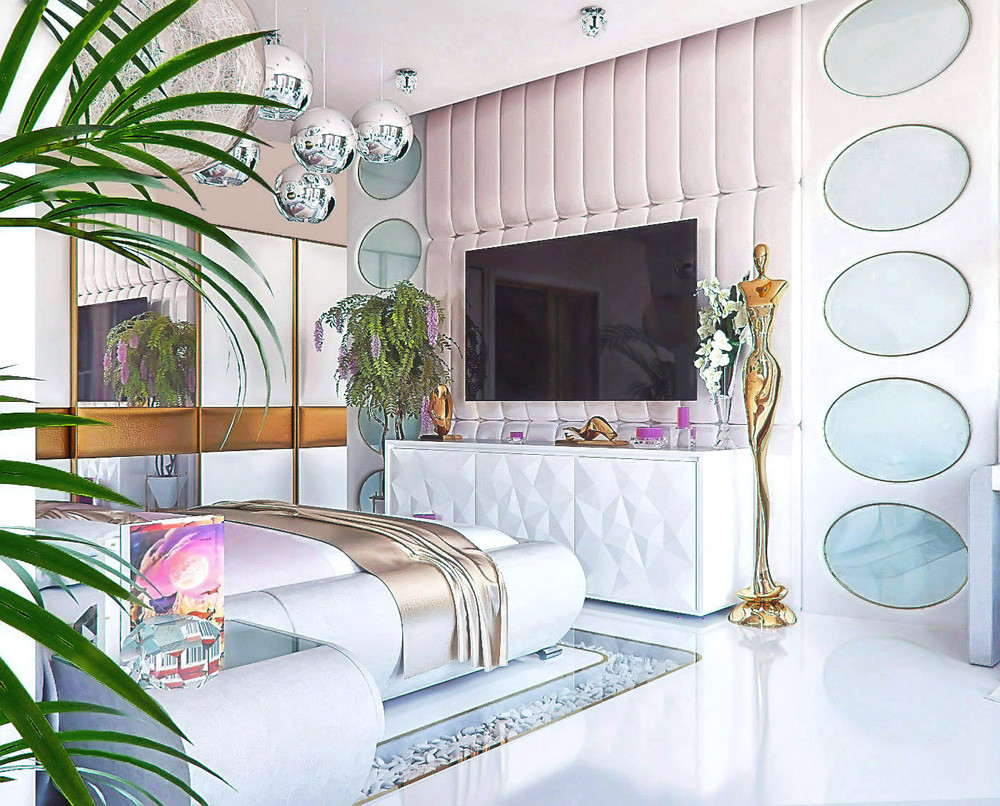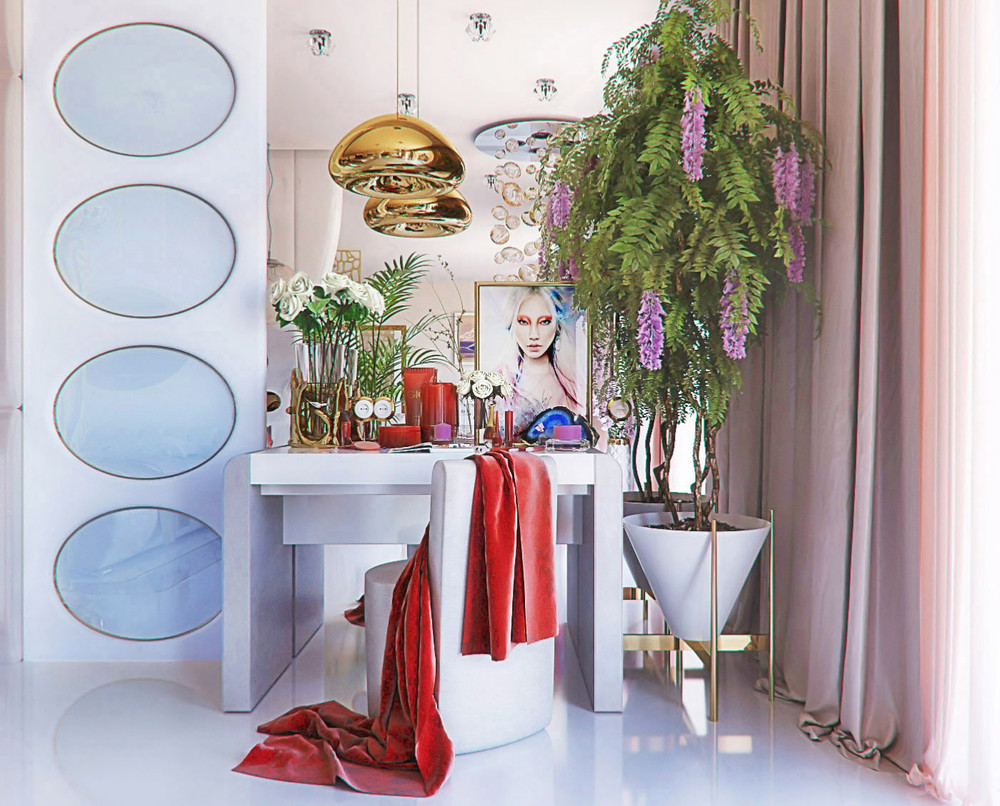 Using a girly dress table design with some accent that show the woman's feel will be the best solution to make any woman happy. You can add the nature decoration like indoor plants there to make the relaxing atmosphere.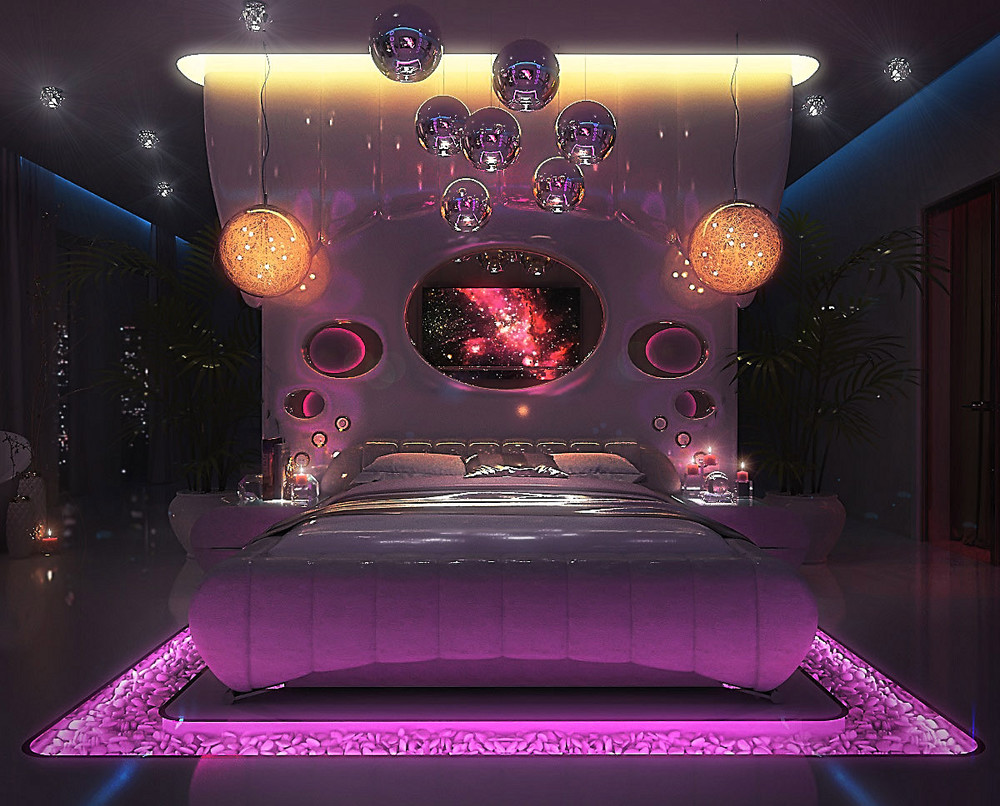 Applying unique lighting concept like what Igor Chapayep has been doing is the solution to get the romantic feel in the night. It can make your rooms perfect for bedtime. You can feel more relax by using a lighting that is not too bright, and gets the productivity of sleep.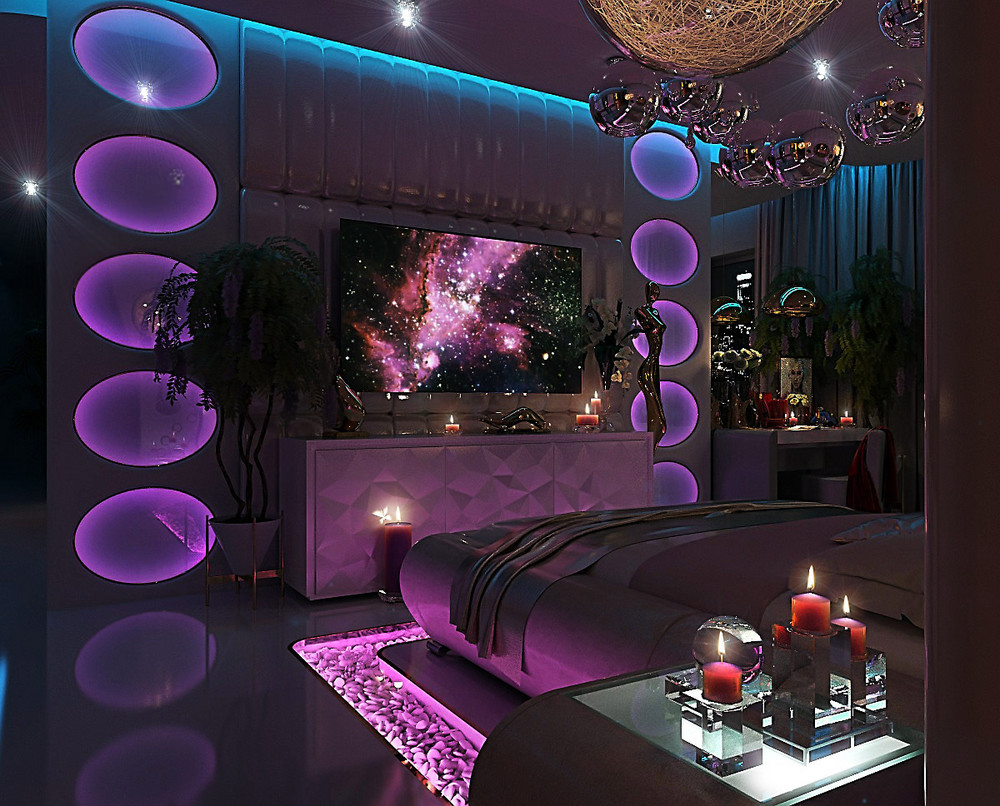 This luxury bedroom interior design with pink and gold color paint is so beautiful and perfect for woman's room. The unique lighting concept and luxury chandelier shades make it feel romantic and cozy. It is all woman need.