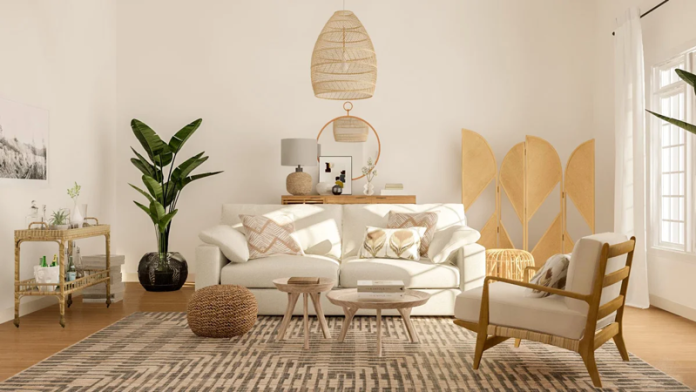 Natural Home Decor In Your Room
Putting natural home decor in your room doesn't have to break the bank! There are lots of ways to incorporate natural materials into your decor without spending a fortune. Consider bedding in a natural color and a white woven lampshade to add interest. A framed photograph is another inexpensive way to incorporate natural materials. A bouquet of dried flowers can also be a lovely accent piece, drawing the other colors in the room together.
Using natural objects such as pinecones or leaves can add a rustic feel to your room. They can also be used as decor on shelves or mantels. Alternatively, you can use 2-D representations of nature, such as waterfalls or natural landscapes. Wood-grain-like patterns, such as those found on walls, upholstery, and accessories, are perfect for this look. You can also continue the natural theme with artwork, which should complement the room's overall scheme.
Plants are another way to incorporate nature into your room. Plants come in many shapes and sizes and can be either real or faux. Plants not only look great but can purify the air and boost your mood. You can choose a variety of different types of plants and colors. No matter what style your room is, plants are the most versatile natural materials. You can incorporate them into any room to bring a touch of nature inside your home.
Tips On How To Nail An Earthy Theme In Your Room
There are many ways to decorate with an earthy theme. These include neutral colors, textures, and patterns. You can also incorporate woven works of art and homegrown herbs. Below are some tips for nailing an earthy theme in your room. We hope you enjoy these ideas! And remember, these are just a few of the many ways you can make your room look great! Using the tips in this article will help you nail your earthy theme in no time!
Neutral Colors
When selecting wall paint colors, look for those in neutral shades of brown, beige, and taupe. These colors are very soothing for the bedroom and can bring good sleep. These shades will add interest to your room without being too bold. Choose furniture with the same tone of neutral colors, such as a dark leather sofa with a matching leather chair. Consider using a carpet in a taupe shade, and throw pillows and blankets with the same tone. To add color and texture, put books and decorative objects in your room that include hints of red or ivory.
Textures
To create an earthy theme in your bedroom, you must start by using natural-colored accents and decor. Using a gallery wall is a great way to incorporate this theme. You can even make the gallery wall match the existing color scheme of the room. For your accents, invest in raffia, a lightweight fabric that resembles grasscloth. Some interior designers in Denver even offer clay walls and woven textiles that can also add texture to your room.
Patterns
If you're trying to create a harmonious feel in your room, look for natural items and patterns. Natural materials are timeless and versatile, and they suit any design style. Natural elements, from jute rugs to woven baskets, are a great way to decorate for a theme.
Use Rugs
If you are in the market for some new home decor ideas, you should consider using prime cream rugs in your room. Not only can they add color and pattern, but they also create a focal point, bringing together the furniture in a room. A good rule of thumb is to go for rugs that are large enough to touch the furniture while being small enough to fit under the feet of chairs. This way, your new decor won't overpower the rest of the room.
In addition to being useful in defining an area, rugs are also very functional. They can be used to mark off a conversation area in your living room, a seat in your office, and an eating area in your kitchen. You can even use rugs to separate rooms that don't have walls, as they create a visual layer that helps unify the rest of the room. Furthermore, rugs can transform a room that looks drab and dull into something bright and cheerful.
If you have wooden floors or tiles, you can choose area rugs to put in the room. Area rugs are also useful when you want to add a splash of color without overpowering the rest of the decor. Moreover, they can be easily cleaned. Whether you choose a soft or a dense area rug, you can be assured of its durability and functionality. You will also save money on electricity bills since you can use a combination of natural home decor ideas and save energy.
Homegrown Herbs
Herbs are decorative plants that you can keep indoors, and many of them are scented. While they aren't necessarily edible, they are excellent for the air in the room and have several uses. You can use them as decorative bouquets or atop your coffee table, and they will add a lovely fragrance to your space. Some of the most popular herbs for indoor decorating are thyme and sage.
Herbs are a great way to add flavor to dishes. But they can be expensive to buy from the grocery store. Growing your herbs is both affordable and convenient. And you don't even need a backyard. You can grow herbs on your window sill or in a flowerpot. Herbs such as rosemary contain compounds that promote cognitive function, so you can use them to season your food and to make a stimulating tea. If you have a sunny window, you can plant them in a window.
Candles
When decorating with earthy tones, a simple candle is a perfect option. Candles come in all shapes, sizes, and scents. Aubert & Amandine creates premium quality products with sophisticated designs. Make sure to check the length of each candle and purchase a scented one to match your room's theme. One inch of candle diameter should give you approximately a two-hour burn time.
As a decorative element, candles lend charm to any room. They give a room an earthy theme while ensuring a warm ambiance. However, you should avoid burning candles near flammable materials and decorative elements. Dry plants and drapes can catch fire easily. If you do choose to use candles, make sure to follow the proper safety guidelines. You can also make a beautiful statement with a scented candle.
Lastly
Adding natural elements to your room can also benefit your health. Natural elements can come in many different forms, from soy-based candles to clay diffusers. You can use bamboo or organic sheets in your bedroom, or even place some greenery in appropriate spots. Even a simple tassel wall hanging made out of yarn and a wooden dowel can look chic in your living room. Natural elements in your home decor will help your room feel more like a refuge than a house.