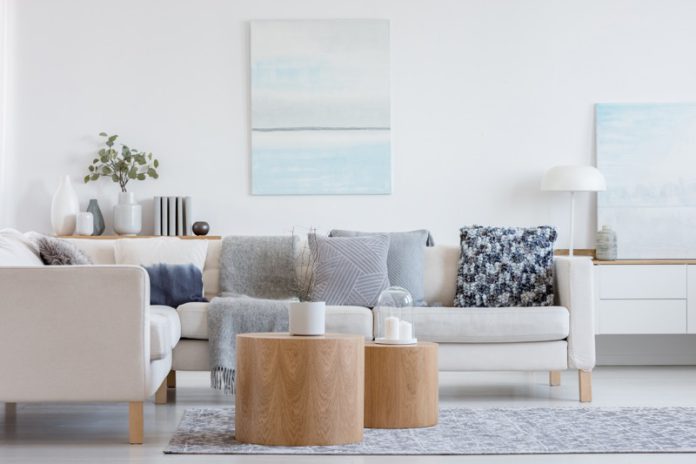 It's about time to change what your living room looks like. Now is the time to give it a new breath. Because if not now, when will you do it? The constant delay and saying, 'I'll do it next time' won't let you accomplish anything.
Maybe you're thinking it's going to be so difficult. All the choices you have to look at and different designs make your head spin. Don't worry; this article will help you navigate through the process.
Perhaps what's significant to begin in this project is to shift your mindset. Focus on the benefits you'll gain after sprucing up your living space. This way, you'll have renewed energy and enthusiasm for the task.
Your living room is meant to receive your guests and could also be a place where your family will gather for game nights or bonding activities while sharing stories of what happened in your respective days. It should be a welcoming and comfortable place to do all that.
With an inviting and cozy living room, the aura of your home will be bright and cheerful. It will attract positive energy that could benefit you and your entire family. If you plan to redecorate and style your living room, you may check out pieces at Dreamo Living.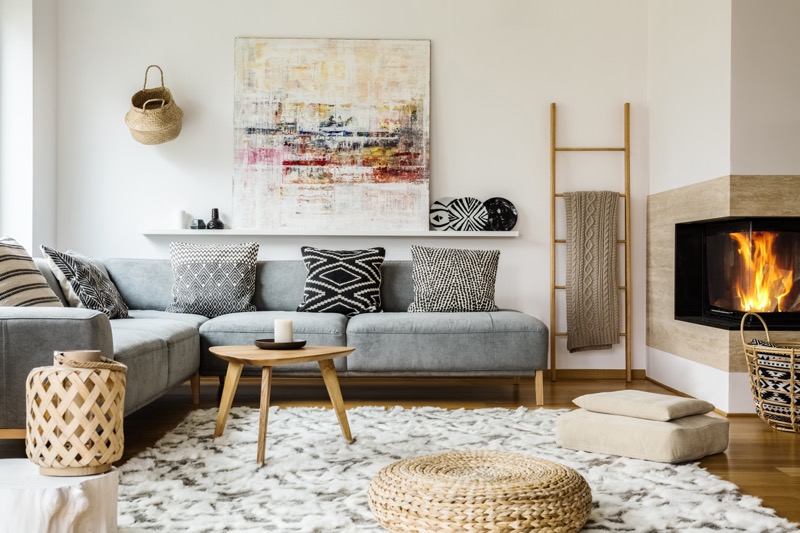 Furthermore, to help you in this endeavor, here are tips for mixing and matching living room furniture:
1. Pay Attention To The Size Of The Furniture
Large pieces of furniture would look bulky when placed beside a dainty accent piece. Imagine a sizeable Victorian sofa beside a small ottoman. Try to achieve balance and symmetry by visualizing the entire room's look in your head. Or better yet, you may draw a plan on a piece of paper to give you a better grasp on how you would position pieces to make the room look put together. Heavy pieces of furniture can be toned down by accentuating a delicate decor like a porcelain vase with fresh flowers.
2. Follow A Theme Or A Style Inspiration
Working with a theme will make it easier for you to pick furniture pieces to buy. Maybe you'd like a modern classic theme, shabby chic, nautical, Zen, or tropical-inspired. Whatever that may be, there will be a set of furniture to match what you'd like to achieve. It would also be easier to follow a specific theme; this way, you only have one direction to take and may only need a few twists and deviations here and there to make your style unique.
Say you want a tropical beach theme; you may mix rattan with soft cushions and lay a pop of colorful rug to accentuate the living room that will have an all-white wall. Or maybe you want a minimalist approach. You may select wooden Nordic-inspired pieces and mix them up with classic antiques you've been storing for a while now.
3. Choose A Focal Inspiration Piece
Maybe you have a unique piece you want to be the center of your design style. You may focus on that piece and add other items in the living room that will tie to that central focal piece. Say you have a large abstract painting on your living room wall that you want to be your focal piece. You may want to add other eclectic details to complete the look of your living room, like chairs with a unique form or sofas with abstract print cushions.
4. Match Colors And Patterns
Utilizing a color palette as a guide will help create a cohesive look. It would also be easier on the eyes and will make the room look more relaxing and calming. You may want to check the color psychology guide to help you achieve a specific feel to your room. Try putting a palette of cool blues in your living room like a teal blue sofa with an ocean blue throw blanket, accentuated with seashell decors and sky-blue throw pillows. The space will emanate feelings of calmness and serenity and would be suitable if you have an elderly in your home.
Patterns, meanwhile, will make the room look more exciting and unique. The layering of prints and patterns will create an eye-catching vista that will also imbibe a youthful aura to the space. And there are many ways to mix patterns in your living room. You may incorporate them on your curtain, rugs, throw pillows, and even wall decors. Today, trellis, floral, damask, and various sizes of polka dots have taken refuge in many homes and have made living spaces fun and youthful.
Conclusion
Restyling and redecorating your living spaces have become more manageable and affordable, with many pieces sold in stores and online for you to choose from. You may even request to customize pieces to fit your specifications exactly. And today, there's no right or wrong way to style one's space. Following the basic rules and adding your personal touches will make a space inviting and unique.