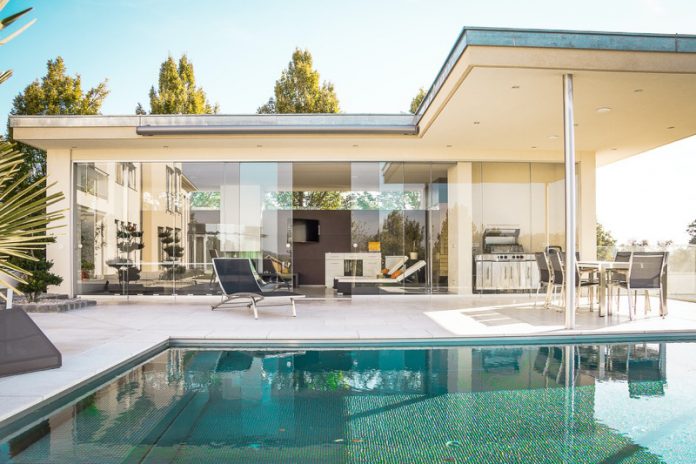 It's been a long wait, and now you want to turn your backyard into a beautiful oasis with a custom swimming pool studded with fire features and awe-inspiring water. Constructing a new pool is a pretty massive project that takes lots of money and time.
You could have many questions in your mind ranging from the kind of pool you want to build to the materials and features. But one of the things that people forget is the contractor. Not everyone who purports to be a remodeling contractor is fit for the job.
You've to consider a few facts.
Check out for references.
A pool modeling contractor has been in the industry for several years and has worked with clients of all kinds. It's crucial you get to see their portfolio, so you sample out a few of these. Then ask them individually to hear their experience with the contractor. You can also check out their website's feedback page. There you get reviews of all kinds – some negative, others positive. Just compare the comments, and you will quickly tell whether the contractor is an excellent fit. Their social media platforms are also better places to see how the company interacts with its clients and if they are satisfied.
Qualified, certified, and insured
When considering a pool contractor, you can't just go for anyone. You've to look for one with the right qualifications as a contractor, registered, and insured. Registration ensures that you work with someone qualified to do the work. In case they do some unsatisfactory work, you've recourse. And again, they would not want to lose their license, so they'll be careful to offer excellent services.
The contractor also must be insured against injury and damage. That means in case a worker gets injured in your premises or your home is damaged in the course of construction, the insurer will be obliged to compensate.
Warranty
A pool remodeling contractor should be able to give you a warranty on repairs. It's an assurance that the contractor will do their best to ensure they do quality work. They know that if the work is shoddy and repairs are to be done, it's at their cost. Thus they'll be extra careful. Discuss with them the duration of the warranty and the issues covered. The minimum warranty shouldn't be less than a year, and the more the years, the better for you.
Their specialization
It's one thing to hire a general construction contractor and another to get one who's a specialist. Make sure you confirm that the Pool Remodeling Tucson contractors are specialists before you hire them. That way, you know you'll be working with an expert in the field who understands the details and can help you get the best results.
Hiring a general contractor will make it hard to get the work done, and you could end up frustrated.
Choosing a pool remodeling contractor is one of the tricky things you'll encounter. Though there are so many companies that purport to do the work, very few have the capacity. That's why you've to research and get details of several contractors before you settle for one.