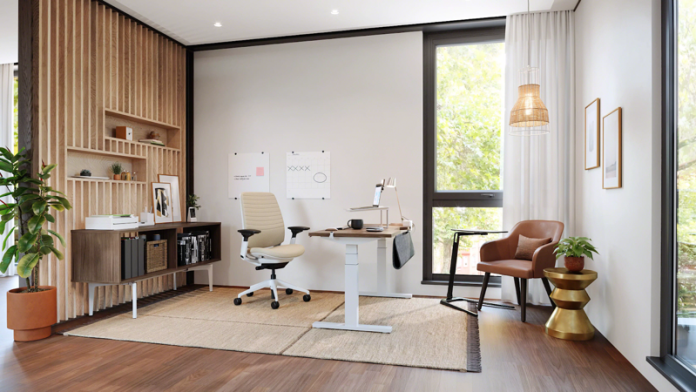 Pre-pandemic, a home office was a luxury feature that many would want to have in their homes. It's a quiet space where you can focus and work on what needs to be done while staying at home.
However, in the past two years, things have drastically changed because of the COVID-19 pandemic. The way we work has changed, and working from home or remotely has become a new normal. Although more offices are now opening up, people still opt to work from home. It's now a choice rather than a necessity.
According to the Pew Research Center, 61% of the 5,889 U.S. adults they surveyed last January 2022 work from home because they want to, while 38% said that their offices are closed. This is the exact opposite of their October 2020 survey, when the pandemic had just started, where 64% of people worked from home because their office was closed, while for 36%, it was a personal preference. The majority of these workers now choose to work from home for better productivity and work-life balance. Others have relocated away from their offices.
With this, many businesses also shift their operations and allow the remote setup or work-from-home policies for various reasons. It helps prevent the spread of the coronavirus and avoid lost productivity.
If this remote work continues to be a trend and you're a homeowner, don't you think it's time to work with a great contractor to add an office to your existing home or the new one?
But first …
What is a home office?
A home office is a work-dedicated space in the house. It's designated for official business purposes, giving a dedicated space for those working remotely for an employer or for those who are self-employed.
Imagine managing your work schedule while making sure that the house cleaning service in Los Angeles you hire is doing its best to make your home sparkling clean. That's the kind of flexibility workers are looking forward to with the work from home setup.
Also, did you know that if you're a qualified taxpayer, you can claim a home office on your tax return? Yes, you can debit particular home expenses, those incurred in running a business, when you file taxes. However, it's best to check the rules provided by the Internal Revenue Service to see if your home qualifies for tax deductions.
These are just a few benefits of having a home office on your property. Another important one is that with the new normal of working from home, many homebuyers in the market are now looking for properties that have offices installed.
Does a home office affect the value of your property?
Yes, definitely.
In the real estate world, having a home office is an advantage, especially with the current increase in demand for homes equipped with offices. This can increase the value of your property by as much as 10%. If your home is worth $500,000, it's potentially about $50,000 of additional value. Not a bad return on investment, right?
So, whether you're converting your basement and any underused spaces or building a home office extension with tiny homes, it will benefit you in the future if you decide to sell your home. It becomes more appealing to buyers with the popularity of remote working.
Why are home offices attractive to buyers?
Many home buyers are now looking at properties with home offices for various reasons. Check out some of the reasons below:
A home office provides a specific place for work essentials like computers, files, paperwork and other stuff.
It helps draw a line between regular life and professional life.
It offers a separate space in the house where one can focus on the tasks at hand.
It increases a home's square footage.
It can also serve as a study room for children and adults alike.
It helps avoid distractions, including noisy sounds and household members interrupting during important meetings.
Does this get you inspired to create an office space that can increase the value of your home? However, remember that no matter the kind of home office you want, its success and the return on your investment will depend on how you do it. Wise planning is key so you won't end up losing.