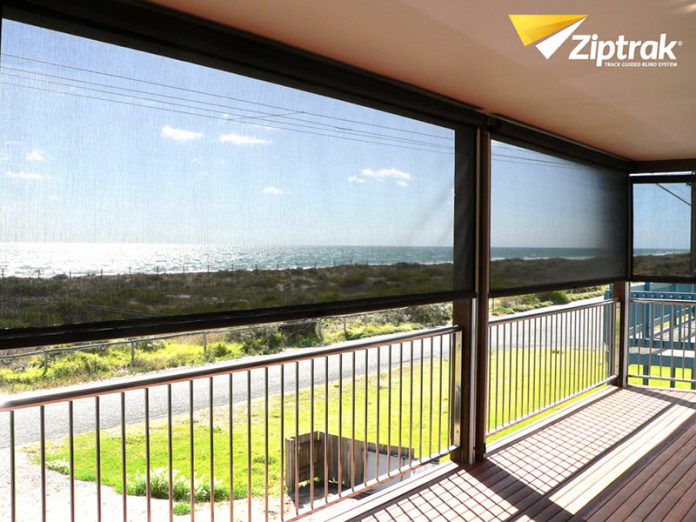 If you're considering adding patio blinds to your home or business alfresco area, you may not be aware of all of the advantages. Here is a quick break-down for those wanting to learn more:
Protection from the Elements
The most common cause for installing retractable patio blinds is to protect your friends and family from the sun, wind, rain, dust and glare.
As Australian's we love to entertain friends and family within our backyard. Whether you're enjoying a beer and BBQ with your friends, or playing with your children, you will maximise your enjoyment if you have sufficient protection from the elements.
The climate in Perth can range from hot, dry and dusty conditions in summer to cold, wet and windy conditions in winter. For this reason, it's important to consider a flexible solution that allows you to quickly adapt the level of protection depending on the weather outside.
Alfresco Blinds Perth are an authorised supplier of ZipTrak® patio blinds which include a fully retractable track-guided system. So what is this you ask?
The fully retractable track-guided system holds it in the place, so it stays at the position that you let it go.
The photo below shows how guests within a restaurant lock the blinds into different positions, depending on the shade within that area and their desired level of sunlight.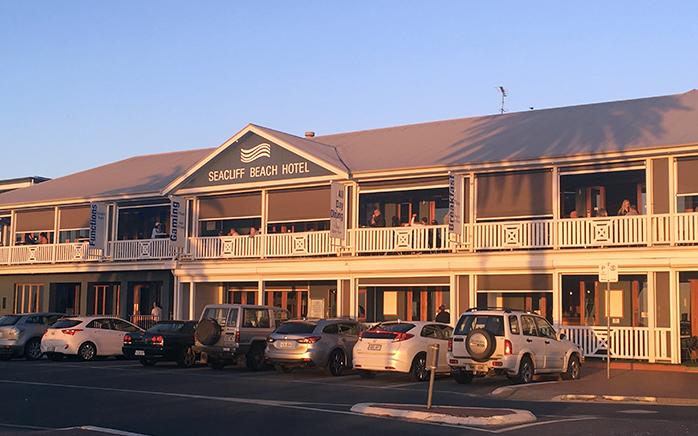 Retractable patio blinds are a completely flexible solution – offering protection when you need it, but disappearing when you don't!
Insect Barrier
Whether it's summer, winter or anywhere in between, insects can be a real problem in Perth.
Flies are an annoying and unhygienic factor that we all face in the warmer months, while mosquitoes can also be an issue in some areas during the colder months.
ZipTrak® retractable patio blinds include a sealed blind system which avoids the need for pesky insect repellents. A unique spline tap runs along the inside of the aluminium track which not only seals the edges of the blinds, but spreads the load from the wind.
Flexible Options
Lastly, ZipTrak® retractable patio blinds are fully customisable, allowing you to design your own solution that is ideal for your individual requirements.
Wide Range of Colours
The vertical tracks, bottom bar and pelmet are all available in a range of different colours that will suit just about any home design and colour scheme.
Fabric Options
There are several fabrics to select from depending on the type of protection you are looking for within your alfresco area. The fabrics offer a variety of privacy or transparency along with wind, sun, rain and UV protection.
Manual or Motorised Options
ZipTrak® retractable patio blinds are available in both manual and motorised options. Although the manual blinds are quick and easy to retract, many customers select for the motorised option which is ideal for the elderly, those with mobility issues, or people just looking for a more convenient solution.
Other Optional Extras
There are several other options extras which include –
Bottom bar protection
Weather strip
Centre lock release
Pull stick
Removal post
All of these extras are designed to ensure that you can design the perfect retractable patio blinds for your individual alfresco area.
Alfresco Blinds Perth
Are you considering ZipTrak® retractable patio blinds for your home or business in Perth? Alfresco Blinds Perth offers a prompt and professional service which includes a no obligation measure and quote. Get in touch with us today to learn more.