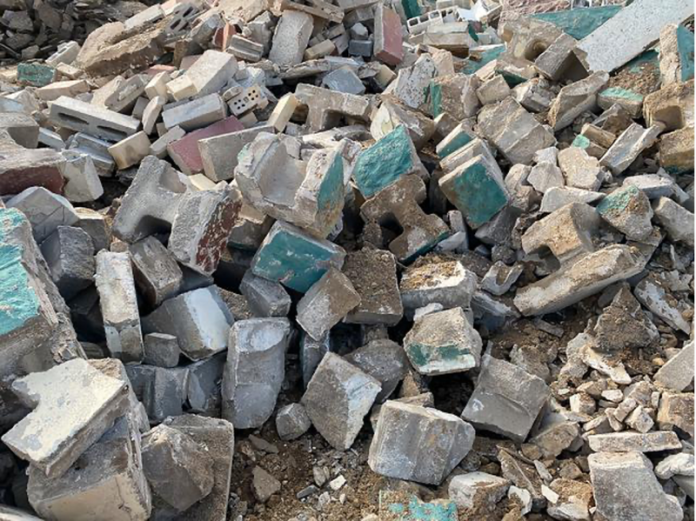 Reducing waste when constructing a home can benefit the environment by reducing the waste going to the landfill and using less natural resources. It also helps lessen carbon dioxide emissions by transporting, producing, and utilizing materials and disposing or recycling waste materials.
Sustainable building practices, such as waste management, ensure energy-efficient constructions and save you time and money on your home. Reducing construction waste also keeps costs down and may result in your home qualifying for LEED certification. This article outlines five ways to minimize waste when constructing a home.
1. Hire a Dumpster
Getting a dumpster helps streamline your planning and cleaning processes during construction. With a rental construction dumpster for your construction project, you can increase safety levels by ensuring that piles of waste don't pose a severe risk to those involved. It also reduces injury risks during the waste removal process. When you rent a dumpster, it lets you establish a central place for debris disposal.
Multiple disposal locations can clutter your construction site while increasing the risk of injuries. However, a dumpster rental can limit the disposals to a single easily accessible place. It also helps you track your construction's progress and separate usable construction materials from damaged materials or excess debris.
2. Manage your construction materials
While you may associate construction materials with the buying and delivery stage, they stretch across a broader range of activities, including planning, procurement, waste management, and disposal. A properly executed material management tactic can help you achieve significant cost savings and enhance project efficiency.
Material management involves sourcing suitable materials while ensuring profitability at the right time and place for meeting your project deadlines and requirements. A poorly executed strategy may result in safety concerns, major delays, and reduced profitability. Construction material management consists of various activities during your project's lifecycle, including:
Material planning and purchasing
Quality control and receiving
Transportation and scheduling
Inventory management and storage
Waste management
Onsite transport
Managing materials reduces wastage, weather damage, or theft risk and eliminates or minimizes duplicate handling.
3. Pick vendors wisely
If you've sustainability objectives for your building project, you must pick vendors who will support your goals. Selecting vendors who can handle your project's scope while not slowing you down is vital. Consider vendors that offer a one-stream recycling alternative to avoid pre-sorting your recyclable materials.
4. Hire a construction waste removal company
Getting rid of construction waste can be costly and tedious. Drywall, steel, wood, broken concrete, and other materials can be challenging to dispose of without getting into legal trouble or hurting the environment. Hiring waste removal professionals ensures a complete site clean-up the first time. Reputable waste removal organizations are insured to guarantee compensation for damages during the waste hauling process. These companies know where to dump the junk, saving you the trouble of locating an appropriate dump site.
5.   Reuse and recycle
Instead of disposing of materials in a dumpster, consider sorting them into reuse piles. Reusing materials onsite minimizes landfill and transportation costs while keeping your site clean.
Endnote
Excess construction material waste leads to environmental and landfill pollution and high fees. Consider using these tips to minimize waste when constructing a home.