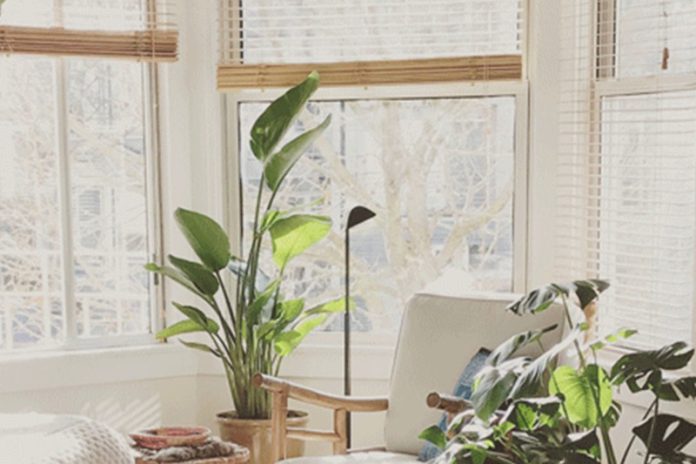 If you are thinking about upgrading your home's window treatments or even if you want to update your existing blinds, it can seem like a bothersome task. Installing and finding the right  set of blinds can add many benefits to your home. Some benefits of adding blinds can include more aesthetic and visual appeal, privacy and helps you control the amount of light that is allowed in your home. By switching out your old window coverings you can also maximize your home's energy savings.
Regardless of if you choose to have custom blinds that are designed by a professional blinds company for your home or if you simply want a refresh, there are many stylish and affordable blinds to choose from that can elevate your room.
There are many factors that can come into play such as cost, materials, colour palette and which professional contractor to choose. In this article, we'll go over how to choose the best blinds for your home.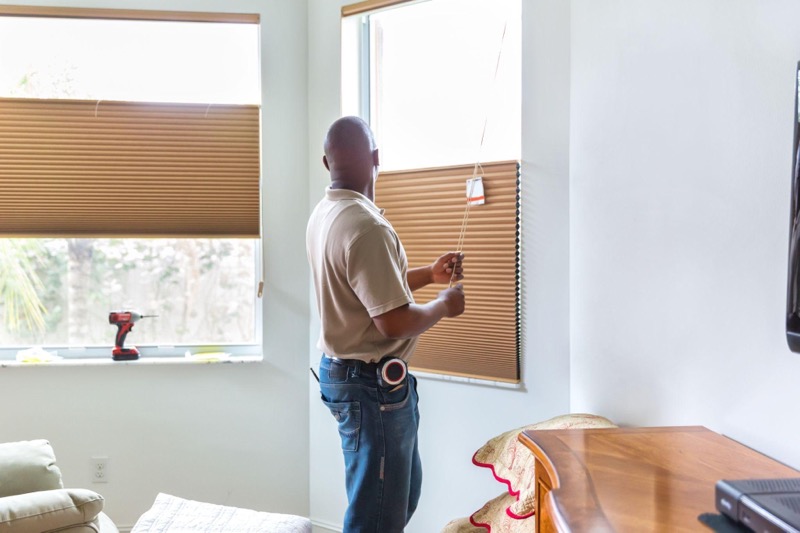 What type of blinds are there?
The first step in choosing the right blinds for your home is determining which kind of blinds are best suitable for your needs.There are plenty of options when it comes to blinds, but generally speaking blinds can fall into two categories: outside mounted blinds and inside mounted blinds.
Outside mounted blinds  are installed on or above your window frame, for homes that have windows with a shallow depth.  Outside mounted blinds also give the appearance of larger windows and can help mask outdated or unsightly windows.
Inside mounted blinds would be mounted within and nestled inside the window frame. These frames are great for those who enjoy a more minimalistic design look. Inside mounted blinds are also great if you are trying to have window treatment that doesn't take up too much space.
There are general 5 kinds of blinds that you can choose on the market and they include:
Venetian Blinds
Roller Blinds
Roman Blinds
Pleated Blinds
Your Fast Guide to Different Kinds of Blinds
Venetian Blinds
Venetian blinds are made out of aluminium, real or faux wood. The top of venetian blinds is the headrail is and also where the control mechanism is housed. There are two basic controls, one to tilt the slats and another to raise or lower the slats.
Venetian blinds can come in a variety of styles. The headrail and some of the slats can have decorative finishes and flourishes. These kinds of blinds are one of the most common blinds on the market.
Roller Blinds
Roller blinds are a type of fabric blind that can come in a selection of one or two rollers. These kinds of blinds are one of the most versatile choices when it comes to blinds. You can have a selection of different fabrics, light allowance (how much light is let in), colours and even patterns.
Now there can be a variance within roller blinds depending on which type of roller blind you choose, there can be single rolls which would only have a single kind of fabric. Dual roller blinds which have two different kinds of rolls so you can choose which one is being used and finally a third kind called zebra blinds which has two layers that allows you to switch between a transparent and more private design.
Roman Blinds
Roman blinds are a luxurious choice of window treatments. These blinds are made from a thicker fabric when compared to roller blinds, they also differ because they have rods ewn inside to create folds. As you pull the cord, these blinds would unfold from the top of the window.
These blinds don't wrap around a roller and are available in a wide range of fabrics as well as textures. This can add a whole new dimension to your blinds and room. Another benefit is that they can have a variety of linings like blackout or thermal too.
Pleated Blinds
Pleated blinds are another choice when it comes to fabric blinds and they work by having fabric that folds open and closed. You can choose from a simple single pleat or more intricate designs like a honeycomb or cellular patterns. They can attach directly onto the window frame without the need for screws or drilling.
One special feature of pleated blinds is that they have no cords. Cords can pose a potential hazard to young children so pleated blinds are an ideal choice for full sized windows or door in homes with growing children.