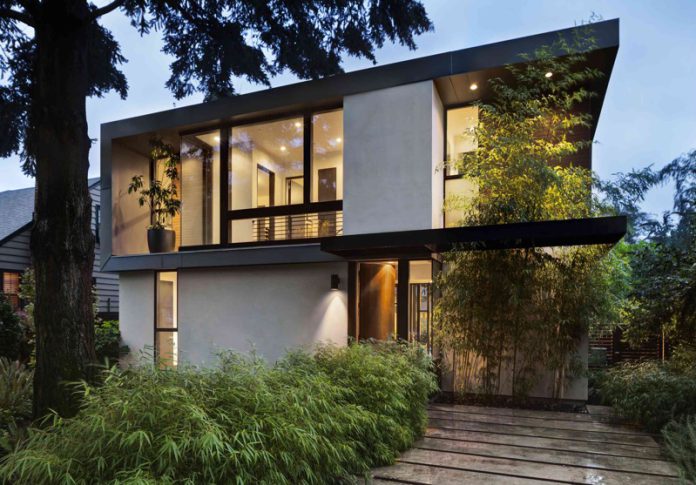 The fast-paced commercial property real estate world might seem intimidating initially, especially if you are new to the industry. But in reality, with a good sense of judgment and just a few tools, anyone can successfully get into purchasing commercial properties. But, of course, for newbies, when it comes to buying this type of asset, there is a lot that those new to the industry might not know to look out for.
Those new to commercial property should consider what investment strategy to pursue and how they want to determine whether they will underwrite deals. Again, working with an experienced team of commercial real estate professionals will make transitioning into the industry a clearer process.
What Types of Property are Considered Commercial Real Estate?
There are typically five different categories of commercial real estate investment types.
These include:
Multi-family housing: If it is a residence that isn't a single-family home, it is likely a commercial property.
Retail: Malls and Mainstreet are included in this category.
Industrial: Not just used for things like automobile production anymore. This area can also trade in warehouse space and related logistical areas.
Office space: Anything from sprawling corporate campuses to mega office buildings can be found in this set.
Hospitality: Typically, this can be thought of as temporary lodging. This type of property includes any resorts, hotels, or motels.
Other types of property can be considered commercial property. An example can include unimproved land, which many commercial property companies will speculate in.
Study the Market
Before you sprint headlong into a business deal that could cost hundreds of millions of dollars, it is best to really know what you are doing. There are a couple of ways that those new to commercial property can gain a good base of understanding.
Consider joining a trade group to gain access to professional resources and others working in the commercial property space. What organization appeals to you most may depend on what type of property you specialize in. Some of the more well-known organizations include the International Council of Shopping Centers, the CCIM Institute, Building Owners and Managers Association (BOMA) International, and the National Association of Realtors, Commercial.
Another good resource is online advice from veterans. Free videos from creators like Tyler Cauble can be invaluable when imparting helpful advice to newbies. Anything that can increase your trade knowledge will be a net positive.
Gather a Good Team of Pros
Anyone looking to break into the commercial property business should look to partner with more experienced industry veterans. This is for a couple of reasons. First, an experienced broker and real estate attorney will know things you never could as a newcomer. Second, you'll be able to leverage their existing networks and connections to make finding and facilitating deals all the simpler when starting out.
And this includes keeping your business in the clear when it comes to any obscure regulations you may overlook. Getting in trouble with regulators will only make finding financing harder.
And one thing you shouldn't overlook when starting out is finding the right insurance for your commercial property venture. After all, you'll need protection for business property, and quality insurance will be able to provide this. Factors that can impact monthly premiums include the location of the business, the specific work that is done, claims history, the limit of the policy, and more. Most business property insurance policies can be customized to reduce costs for the property owner. The right coverage will offer protection for aspects of the business such as inventory, tools you use, and even the building you work out of. Looking to save even more? Most insurance companies will offer discounts to customers who bundle policies together. Be sure to check if your provider offers such savings!
Consider Your Investment Strategy
An investor can take several different avenues when getting into commercial properties. Some strategies, such as fixing, flipping, and development, will require you to hire construction work or trade in existing structures.
If you don't have a home building or remodeling background, these strategies can seem risky. After all, who wants to take a chance at rehabbing a property only to find they've purchased a building that should probably be condemned. This is where leaning on the opinion of your pros will make all the difference. And if you plan on using one of the above strategies, adding a general contractor to your staff might be a good idea.
Of course, other strategies are less risky, such as land banking or even passive investing. Land banking is a somewhat novel strategy where an investor sits on land poised to go up in value due to nearby development.
Breaking Into the Industry Will Require Financing
Of course, if you want to start underwriting, you'll need easy access to capital. The primary place most will look is banks. If you don't have any luck with larger financial providers, try local options. If you still are having trouble either securing credit or capital for projects you want to pursue, consider unconventional funding sources. This can be from angel investors, non-profits, or governmental agencies dedicated to improving access for minority groups, investment funds, or even family (if you're lucky).
Once You're Ready, The Real Fun Begins
If you've made it this far, at this point, there really isn't anything left to stop you. You've studied the market. You've assembled a trusted team. And you've secured your financing. The hardest part now may be waiting for the right deal to come along. But be patient, and rest assured. When your first deal does come along, you'll be ready.