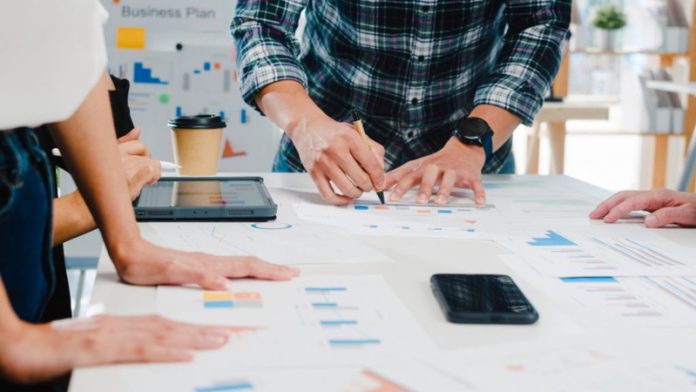 Inarguably, proper utilisation of advanced technologies and tools helps business enterprises across diverse sectors reap a host of advantages. Similarly, in the last few years, the number of construction companies investing in digital construction management services has increased remarkably.
Automating and streamlining complicated processes helps construction project managers make informed decisions faster, besides controlling project costs. You should get the most productive construction management software to increase operational efficiency and satisfy clients' requirements in the best manner possible.
The most feature-rich construction management platform can help eliminate repetitive tasks and manual errors. Therefore, your team members can perform efficiently and complete the project before the fixed time. Invest in the best one to save substantial time, money, and effort.
Keep reading to gain an in-depth understanding of the goals a construction firm can accomplish if it uses the latest construction software.
Ensure the Project Workflow Remains Unaffected
A project manager is primarily responsible for ensuring that each team member is on the same page from the beginning to the end. Keeping everyone involved, including stakeholders, updated on the status of the project from time to time is the duty of the manager. In addition, keeping away potential risks and cutting down expenses should be a manager's priority.
So, relying on the best construction project management tool is necessary to ensure the workflow doesn't get affected. It can help route and disseminate vital information at once across departments and even to the project site directly. Using such effective software can help a construction firm's project managers discuss orders, submittals, and RFIs' status online.
Make Procedures More Efficient and Streamlines Policies
A big construction project mainly involves several agencies, departments, engineers, architects, consultants, contractors, and sub-contractors. So, on most occasions, it is immensely challenging to make sure that everyone is well informed of the policies and complies with them.
Online construction software can play an instrumental role in streamlining policies and making processes efficient to a great extent. It ensures that different procedures are in the right place for team members. Thus, the chances of delays and errors reduce significantly.
Improve the Productivity Level of Team Members
Automated procedures and elimination of the same steps clearly indicate that team members can perform more productively. A construction project's chief manager can access critical project-specific documents and control notifications. Then, the manager can tune the application according to the project team's workflow.
The advanced construction management platform features reporting tools, enabling the project manager to stay updated on who has given input and who is yet to give it. Get one for your construction company to make sure all members are in the loop, work productively and keep the risk of slowdowns at bay.
Save Time and Money by Automating Documentation
Indeed, time is money for every business organisation, regardless of size. A construction firm tries to do everything possible to ensure the project cost does not increase. However, when there are sudden changes in project details, project expenses increase, as well as time.
Harnessing the potential of cutting-edge construction supervision software can enable team members to access documents even on the go. Whenever there is a minor or major change, designated team members from different departments immediately get a notification. Thus, it saves time and money as well.
Complete Elimination of Paper 
There is always a security risk involved when construction project managers store confidential physical documents in storage space. While passing on the documents and files from one team member to another, there is a chance of losing them.
A collaborative construction management tool can help you eliminate paper and so as the possible risks as it allows you to store and share documents via the cloud. You would otherwise need to spend a considerable sum of money every time to ship large volumes of project-related files and documents.
Besides the ones enumerated above, you need not take time out separately and conduct in-person meetings with clients and team members. So, it is prudent to get in touch with Signax and invest in the construction project management software it designs and develops better than others. Do so without putting things off to streamline processes, manage construction project activities well, communicate seamlessly, reduce hassle and save time, money, and energy.