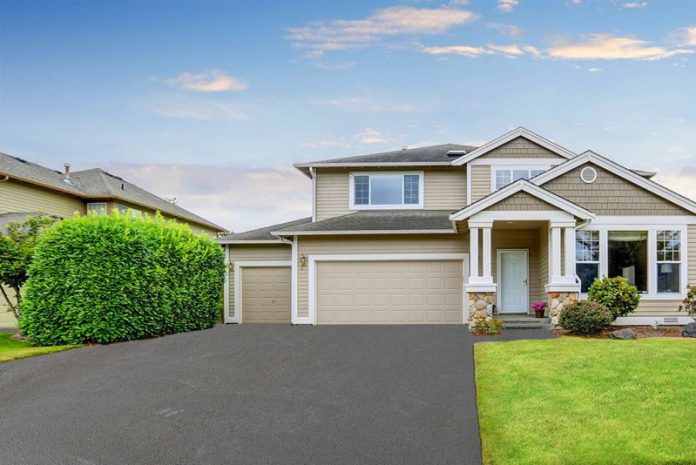 Local Asphalt Services have been around for a very long time. They are a preferred choice for many due to their robust strength and superior longevity. To ensure that your asphalt driveway stands the test of time for decades to come, here are some simple ways you can keep it in tip-top shape.
Things you can do before you have your asphalt driveway installed to ensure it lasts for decades
Choose a reputable asphalt contractor
The quality of your asphalt can ultimately impact how long it lasts. If it has been poorly installed, you are unlikely to get decades out of it. This is why it is essential that you hire a reputable asphalt contractor that knows what they are doing. This will ensure you have a resilient and well-executed asphalt driveway that will tolerate the tough conditions it will be exposed to over the years.
Ensure the correct thickness is laid
For a residential driveway that will only have cars drive and park on it, around 4 inches is the standard thickness. If the driveway will have heavy machinery driving or parking on it or it's a commercial driveway, 6 inches at the minimum is recommended to add durability. This is important to get right as it can affect the lifespan of the asphalt considerably. Driving heavy vehicles over asphalt that's too thin can create potholes, and repairs are likely going to be needed.
Drainage
Drainage is a major consideration when installing a new asphalt driveway. An appropriate drainage system needs to be installed to ensure that water can drain away sufficiently. Water pooling on top of your driveway can cause a variety of concerns, the main ones being flooding and infiltration into the layers of the asphalt. This causes potholes to form.
Things you can do once your asphalt has been laid to ensure it lasts for decades
Make an effort to maintain your asphalt driveway
While asphalt driveways don't need much attention once they've been installed, you can extend their lifespan significantly by taking the time to regularly maintain them. You can do this by giving your driveway a sweep every week or every other week. The reason this is beneficial is that it shifts rocks or debris from the surface which may be driven over. These can embed into the surface of the asphalt and cause a small dint, these small dints can turn into big ones over time and cause potholes.
If contaminants happen to spill on your driveway, these should be removed straight away. Some contaminants such as fuel, transmission and brake fluids can break down the binder in the asphalt this process occurs immediately, so it needs to be removed quickly to avoid permanent damage to your driveway.
Avoid using abrasive cleaners on your driveway. Always make sure they are suitable for use on asphalt before using them.
Keep an eye out for cracks
Cracks in asphalt often start off small, and you may not even notice them if you aren't looking for them. Keep an eye out for cracks as treating them early on can prevent them from expanding and becoming a significant problem. This is less labour intensive and less expensive.
Have your driveway sealed
Sealer is referred to as a sunscreen for asphalt. It protects the surface from the elements and harsh UV rays. It adds a thin layer over the asphalt that fills in small crevices and prevents water from penetrating the surface. It dries fast and leaves your asphalt driveway with a vibrant black finish when completed. To keep your asphalt in optimal condition, you should aim to seal your driveway every 2-3 years.
See to repairs promptly
If your asphalt has cracks or potholes forming, you should have them repaired as soon as possible rather than just leaving them as is. They will only get worse and the scope of the repairs required will be more extensive. Cracks and repairs not only make your driveway unsightly and potentially dangerous but they are more expensive to fix.
Don't drive or park heavy machinery on your asphalt if it isn't designed to withstand such weight
As stated above, your driveway needs to have adequate thickness to support the weight of heavy vehicles. Parking or driving heavy loads such as caravans or trucks on your driveway may see it deteriorate sooner than it should. This is something to be mindful of if you own such vehicles. The same applies to storing heavy items on your asphalt driveway. This should be avoided to prevent damage.
How long should an asphalt driveway last?
Like most things, the better you take care of it, the longer it will last and your asphalt driveway is no exception. A little effort can go a long way to maintaining the integrity of your asphalt driveway. When the installation is done to a high standard and proper care is taken, your asphalt driveways should last for 20-30 years at the minimum. Regular cleaning and sealing are the easiest ways to look after your asphalt driveway.
Should you replace or resurface your asphalt driveway if it is damaged?
This is a common question we get asked often. The answer will depend on the extent of the damage. If you have a few potholes and the damage is isolated, you may not have to have an entire replacement. If the damage is widespread, it may be cheaper and smarter to replace the entire driveway. This can give you a more flawless finish rather than having patches everywhere. Additionally, when the damage is extensive, there are more than likely major issues with the underlying base material so repairs will just be a band-aid fix and not a long-term solution.
Contact South East Queensland's leading asphalt team
Whether you are after asphalt advice, a new asphalt driveway or driveway repairs, the team at Colossal Allies Asphalt can help!
We've been installing asphalt driveways for more than 30 years and we cover all facets of asphalt installation. Our team are highly skilled paving contractors who have in-depth knowledge and experience in the asphalt industry. We offer a 100% guarantee on all our work and no job is too big or small. Contact us today for an obligation-free quote.