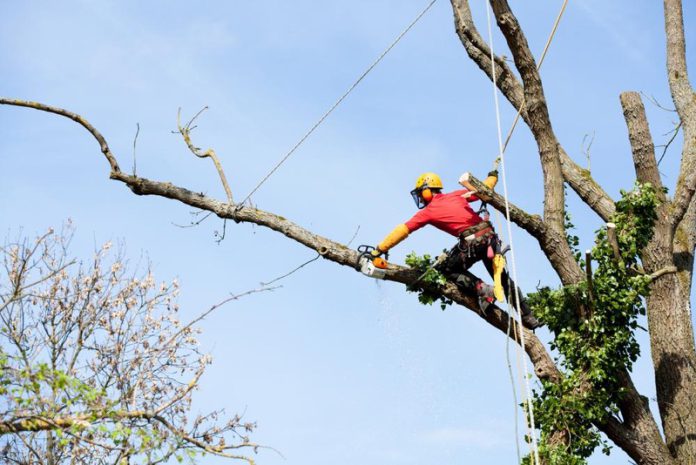 Ever wonder what an arborist does? It's a question that a lot of people ask when someone mentions the profession. The generally accepted definition is that an arborist is someone who specializes in the preservation, management, and care of trees, but there's actually a lot more to it than that.
In this article, we'll explain everything you need to know about arborists, including who they are, what they do, and when you might want to call one.
What an Arborist Does
Arborists work with trees in a variety of ways. Their work can include the inspection of a tree to determine its health, planting trees, and the removal of trees that pose a danger. Arborist services include tree disease diagnosis and treatment, fertilization, pruning, termite and pest control, and tree safety inspections. Let's look at some of the most common services provided by arborists in more detail.
Consulting & Advice
When a tree is sick or dying, it can cause serious problems, like property damage, so it's important to consult an arborist right away. They will visit your property, assess the tree, and recommend treatment options. Arborists can also provide advice on how to maintain your trees so that they last a long time.
Tree Removal 
Tree removal is a last resort for trees that are dying, dangerous, or have become too old to remain on a property. If a tree has been neglected or doesn't receive the right amount of care, it may become diseased and die. If you have an old tree on your property that is dying, an arborist can help you safely remove it from your property.
Lopping & Pruning
Lopping and pruning are two activities that your arborist may perform. Lopping is the removal of small branches on your tree, while pruning is a controlled cutting of branches to encourage healthy growth and shape. There are several types of pruning cuts that an arborist will perform. An arborist will usually target certain areas of the tree and prune certain sections according to their health and growth. You may also want to hire an arborist to prune your shrubs and vines.
Emergency Service
Some arborists provide emergency services, so they can respond quickly if a tree has been damaged or is in danger of falling. If a tree has been struck by lightning, it could catch on fire, catch other trees or buildings on fire, and cause significant damage to the surrounding property. Should this be the case, an arborist can assess the situation and remove the tree before it falls.
Stump Grinding
Tree stumps might look like they are dead, but they are usually just sleeping and waiting for their chance to grow again. Therefore, if you have an old tree stump on your property, it's best to remove it. If you want to get rid of a stump, your best bet is to hire an arborist to grind it out. That's because if you try to remove the stump yourself, you could end up damaging your property in the process.
Mulching
Mulching is another activity that your arborist can perform for you. Mulching is the layering of organic materials, like grass clippings, leaf litter, or wood chips, around your trees. Mulch protects the soil around your trees from moisture loss and prevents weeds from growing. Depending on the type of mulch you use, it can also provide nutrients to your trees. Mulch can help extend the life of your trees and keep them healthy.
Conclusion
An arborist is a tree specialist that has knowledge about how to care for and maintain trees. They perform a number of vital tasks, including lopping, pruning, stump grinding, tree removal and more. If you need any assistance caring for the trees on your property, then be sure to contact your local arborist today.