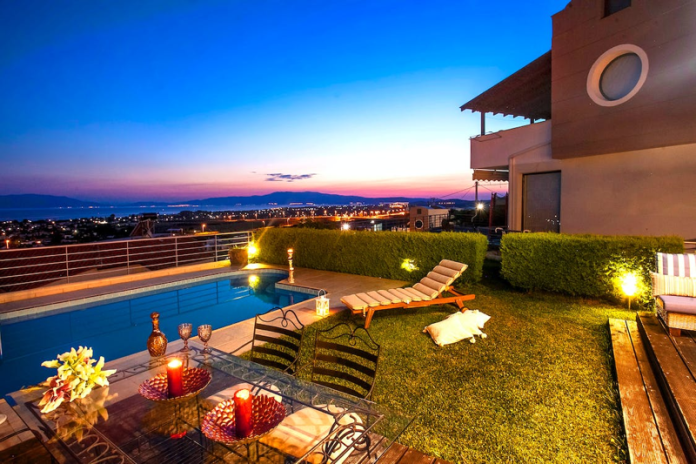 As a landlord, you'll always do your best to deliver a vacation home that is in perfect condition. However, sometimes a tenant may cause damage to your property. This can be minor damage, such as a broken plate when washing the dishes. But also major damage, for example if a tenant has held an unauthorized party and broke a lot of furniture. If that's the case, you probably want the damage to be compensated. How? This article will tell you everything about it.
1. Always ask for a deposit in advance
If you rent a vacation home to strangers, it's only natural to ask for a deposit. But extend this to people you know as well. Sure, it's kind to let your neighbor's nephew or that tennis friend stay in your vacation rental. But your goodwill can take on a sour edge if just they break something and you get into a big argument afterwards about who pays for the damage.
2. Make clear contract agreements
To avoid this kind of discussion, it's a good idea to have your contract as clear as possible. If necessary, indicate how many pillows or wine glasses you own and what amount will be deducted from the security deposit in case of damage. If you have your tenant sign this contract in advance, they will know immediately what will happen if there is damage.
It can also be helpful to conduct rules in the contract against parties or large groups. If someone holds a party in your vacation home, there is a greater chance that something will break. Similarly, if you rent out a property to six people and 12 people are staying there, it could cause crowding which can lead to damage.
Do you have no idea how to draft a good contract? Then have it drafted by a lawyer with experience. That way you can be sure your contract is watertight.
3. Provide evidence
If a dispute arises with your tenant, which ends up in litigation, for example, you have to prove that the damage was not present beforehand. This is not always easy to prove. So it can be helpful to take a video of everything before the rental or have an inspection report where you check off everything before and after each rental. This evidence is incredibly important when it comes to litigation. Make sure the tenant signs your inspection report; otherwise it is worth nothing.
Sometimes it happens that a tenant still refuses to pay, even after proceedings. Annoying! That's why it's helpful to have a trusted debt collection agency (in Dutch: incassobureau) on speed dial, should the need arise. Hiring a debt collection agency (in Dutch: incassobureau inschakelen) can take a lot of stress off your hands and they will make sure your bill is paid.
Of course, we hope that nothing happens to your vacation home and that you get to host many fine people who treat your place with respect. But shouldn't this be the case, it is always advisable to have the phone number of your attorney or debt collection agency by hand.